The Greater Cost of U.S. Absence in Syria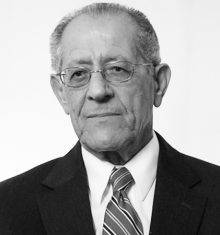 Emile NakhlehFormer Member, CIA's Senior Intelligence Service
As part of our special coverage on Syria, The Cipher Brief spoke with expert Emile Nakhleh, former member, CIA's Senior Intelligence Service, to get his assessment on how the President's decision to pull U.S. troops out of Syria is likely to be acted on by allies, other countries in the region, and the impact it could have on terrorist groups still operating there.
The Cipher Brief:  How do you weigh the risks and benefits of a full withdrawal of U.S. forces from Syria?
Nakhleh: In my view, it is the exact decision which reflects ignorance of the realities of the situation in Syria and ignorance of the players in the region. It also undercuts the U.S.' entire diplomatic effort which was assigned to Ambassador James Jeffrey. Ambassador Jeffrey was the one who said we are staying there for years to come because our presence provides leverage against Iran.  It appears as though the President made that decision on the spur of the moment. Therefore, that eliminates any leverage we might have in deciding or tracking the future of Syria.
This is Cipher Brief Level I Member Only content. It can be accessed via login or by signing up to become a Cipher Brief Member.  Joining this high-level, security-focused community is only $10/month (for an annual $120/yr membership).