How Russia Will Play a U.S. Syria Withdrawal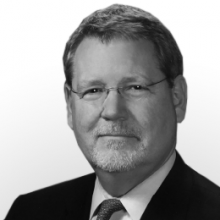 Steven L. HallFormer Member, CIA's Senior Intelligence Service
Russian President Vladimir Putin is publicly welcoming President Donald Trump's decision to withdraw U.S. troops from Syria.  In a press conference on Thursday, Putin said that "The fact that the U.S. has decided to withdraw troops is right," adding "we have dealt serious blows against ISIS in Syria."
Putin's comments almost exactly mirror the Russian playbook, as laid out by Cipher Brief Expert Steve Hall, a former member of the CIA's Senior Intelligence Service and part of The Cipher Brief's Moscow Station team.
The Cipher Brief spoke with Hall about what Russia stands to gain by the announced withdrawal and how they could potentially build on what is seen as a win for Russia.
This is Cipher Brief Level I Member Only content. It can be accessed via login or by signing up to become a Cipher Brief Member.  Joining this high-level, security-focused community is only $10/month (for an annual $120/yr membership).