'Persistent, Expanding and Worrisome': ISIS Rebounds in Afghanistan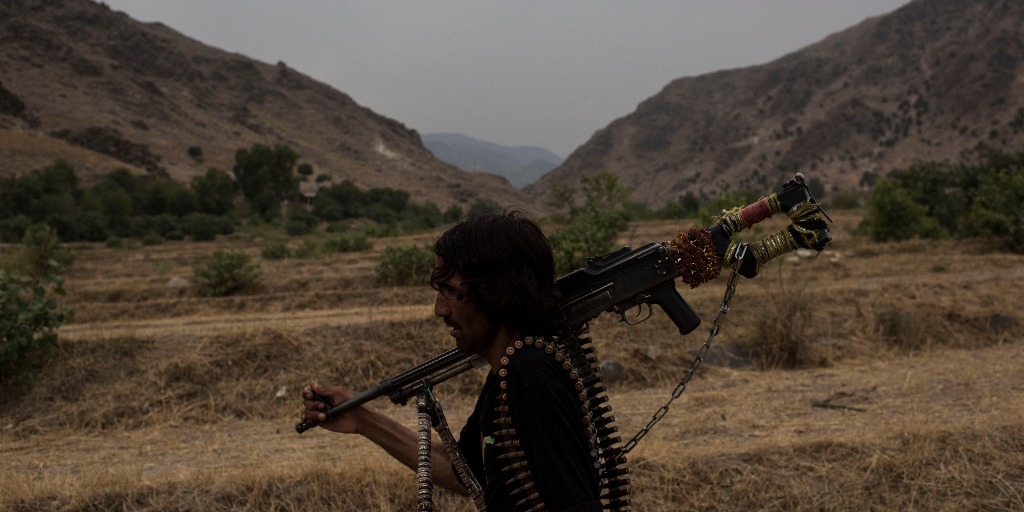 Bottom Line: With the original ISIS core nearly expelled from its so-called caliphate in Syria and Iraq, other ISIS branches are growing in influence and lethality. Skilled fighters and funding are flowing to ISIS Khorasan Province in Afghanistan where the group has taken advantage of the country's weak central government and harsh geographic terrain to fend off invaders and exude a winning aura. U.S. and Afghan forces claim they have killed ISIS fighters by the thousands, but those numbers are being replenished by new militant recruits eager to join what they see as a "winning" team.
Background: ISIS in Afghanistan, known as ISIS Khorasan Province (ISKP), first emerged in 2014 and operates primarily in the country's eastern Nangarhar Province along the porous Afghan-Pakistan border.
Alex Bolling, former CIA Chief of Station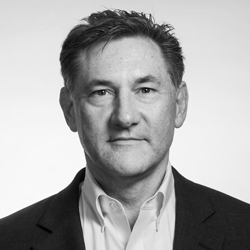 "You are going to see ISIS gravitate to areas that lack central governance. Afghanistan has been historically difficult to rule due to its geography and ethnic makeup. Other places, including the Horn of Africa all the way to the Sahel and North Africa, the Sinai, and even parts of the Arabian Peninsula, also share some of these attributes. So ISIS is going to try and take advantage of political instability to establish a caliphate once again."
Dan Markey, Academic Director of the Global Policy Program, Johns Hopkins SAIS
"One thing to note is the way that Russian and U.S. officials tend to count the number of ISIS fighters in Afghanistan. Whereas U.S. officials limit their count to self-identified members of ISIS Khorasan Province, which is a relatively smaller number, Russians tend to label other groups – like parts of the Pakistani Taliban and Central Asian fighters – as ISIS too. At the same time, Russians tend to differentiate between Afghan militants fighting with direct assistance from Pakistan, which they call 'Taliban,' and Afghan militants without direct Pakistani support, which they call 'warlords.' To simplify, Russia views groups that might extend their fight into Central Asia and even into Russia itself as threats, and calls them ISIS. Groups that are Afghan-only are not threats to Russia and are called Taliban or just warlords."
Issue: Despite being hunted by U.S. and Afghan forces, ISKP regularly conducts large-scale attacks against both civilian and military targets. Much of the violence has occurred in the Afghan capital of Kabul where ISKP has struck at the heart of Afghan society.
Back in March, ISKP militants, disguised as doctors, killed nearly 40 people at a military hospital in Kabul, in a horrific attack decried around the world.
In mid-November, an ISKP suicide bomber killed at least nine people, including seven policemen, at a political gathering in Kabul.
Three ISKP attackers were killed after they opened fire at a training facility near Afghanistan's main intelligence agency in Kabul on Dec. 18.
Last week, ISKP carried out two attacks on the Afghan capital of Kabul. The first occurred on Christmas Day when a suicide attacker detonated a bomb near an office of the National Directorate of Security, killing at least ten people. ISKP also claimed responsibility for a Dec. 28 deadly bombing at a Shia mosque located in western Kabul in which at least 41 were killed and more than 84 others injured. Specifically, there has been an uptick in violence in Shia mosques across Afghanistan, as reported by the United Nations Assistance Mission in Afghanistan, which documented 12 such attacks between January  2016 and the end of October 2017 that were "mainly claimed" by ISKP.
On New Year's Day, one U.S. service member was killed and four U.S. others were wounded in a firefight with ISKP militants in Nangarhar's Achin district.
This week, an ISIS suicide bomber attacked a Kabul market filled with protestors, killing at least 20 people and wounding more than two dozen others,
Hamdullah Mohib, Ambassador of Afghanistan to the United States
"Daesh is a grave threat to Afghanistan and the world over. Afghanistan specifically plays an important role in the prophecy of Daesh. Daesh wants to use the brand of Khorasan – ancient Afghanistan – for inflicting the world, especially the Middle East and South Asia, with its intended plans to challenge nation states, and replace it with a caliphate. With the pressure that Daesh is under in Iraq and Syria today, they are looking for other fronts. Afghanistan, because of the instability created by the Taliban and state-sponsored terrorism, provides Daesh the right conditions to turn it into their new base. This coupled with their historical and ideological narrative and prophecy, makes Daesh a grave threat to Afghanistan and regional security."
Ronald Neumann, former U.S.
Ambassador to Afghanistan
"The ISIS threat in Afghanistan is not as large as that of the Taliban, but it is persistent, expanding and worrisome. Initially, ISIS was only present in a couple of southern and western provinces of Afghanistan. Its membership initially appeared to be almost entirely Afghan, largely former Taliban who were disaffected. This in itself was a cause for concern because it meant there was a rallying point for the most radical, and the least likely to ever accept peace negotiations. In some areas, the Taliban have pushed back against ISIS as, separately, have Afghan government forces with American air support. Nevertheless, ISIS has been able to maintain itself in parts of eastern Afghanistan, particularly Nangarhar province. It has also begun to expand. ISIS cells are now in action in additional northern provinces. They have been joined by elements of the Islamic Movement of Uzbekistan.  Most recently there are reports of Chechen and Punjabi recruits."
Response: While the U.S. military maintains that joint operations with Afghan forces over the last several months have decimated ISKP's numbers and restricted the group's presence to small areas in the country, ISKP still mounts frequent terrorist attacks through its use of insurgent tactics and may be on the verge of receiving an influx of foreign fighters fleeing Syria and Iraq. Consequently, despite reassurances from U.S. officials that ISKP is retreating, it appears that the group's threat level in the country is rising.
The U.S. has approximately 15,000 troops stationed in Afghanistan, while an additional 3,000 NATO forces – comprised of troops from both the U.S. and allied nations – are expected to be deployed in early 2018, bringing the total number of NATO forces in Afghanistan to around 16,000.
In April, U.S. military officials said 36 ISIS fighters were killed after the U.S. dropped the "Mother of All Bombs" – a 21,000 pound GBU-43 Massive Ordinance Air Blast (MOAB) bomb – on caves that ISIS had formed into a base in the Achin District of Nangarhar province. Also in April, Sheikh Abdul Hasib, the emir of ISKP, was killed in a joint Afghan-U.S. raid in Nangarhar province.
Since March, Nicholson said the U.S. has carried out 1,400 ground tactical operations and strikes on ISKP, killing the 1,600 fighters – though as mentioned, the coalition has not explained the discrepancy between the number of ISKP fighters killed in 2017, combined with the roughly 1,100 Nicholson said are still operating in Afghanistan – versus the paltry estimate of only 700 fighters in March 2017.
Nicholson also stated that ISIS had at one point "expanded out to nine districts," but have now been relegated to "portions of three districts."
Dan Markey, Academic Director of the Global Policy Program, Johns Hopkins SAIS
"Now, if it is the case that by 'squeezing the ISIS balloon' in the former caliphate, that we see it pop up in Afghanistan, the consequences would be mixed. On the one hand, adding additional battle-hardened fighters to the ISIS side would likely raise violence levels, make any comprehensive peace settlement even less likely, and also make upcoming electoral campaigns and polls harder. On the other hand, if a growing ISIS presence mainly draws a brighter line between 'reconcilable' and 'irreconcilable' militant groups, then it could conceivably encourage negotiations between the former and the Afghan government. Over the past several years, the ISIS-Taliban battle has also distracted both from their fight against the Afghan state, which has had some benefit. On balance, however, I would expect that the likelihood of increased violence and uncertainty in Afghanistan resulting from an influx of new ISIS fighters is not a positive development, given the already precarious state of affairs there."
Anticipation: ISIS has carved out a dangerous foothold in Afghanistan as demonstrated by its repeated barrage of attacks. But the group's limited size and influence with the local population will ultimately hinder its ability to reconstruct a caliphate that resembles its exploits in Syria and Iraq.
Alex Bolling, former CIA Chief of Station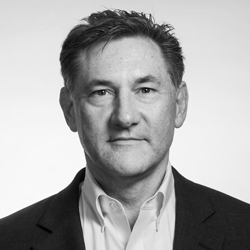 "ISIS is going to try to take advantage of the internal political and tribal schisms that exist in Afghanistan and use that to their political advantage. Whether they are able to make permanent inroads in certain areas or establish a 'caliphate' is difficult to see because the Hazaras, the Pashtuns and the Tajiks may quickly grow tired of ISIS overtures and may enter into short-term alliances that have been historically prevalent in Afghanistan. I anticipate that instability and the lack of a strong central government may enable ISIS to achieve initial gains, but they don't have sustainable governing model and they quickly alienate the local population."
Bennett Seftel is director of analysis at The Cipher Brief. Follow him on Twitter @BennettSeftel.