Ex-CIA Chief Brennan's Broadsides Against Trump Only Help Putin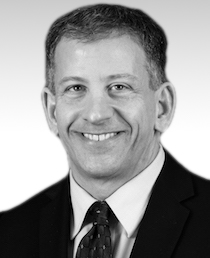 Daniel HoffmanFormer CIA Chief of Station
Editor's Note: The Cipher Brief reached out to former CIA Director John Brennan for a response to the published op-ed, but he declined to comment.
–
Russian President Vladimir Putin has directed most of Russia's military and intelligence resources against Russia's "Main Enemy," the United States, since he became prime minister in 1999. As a former KGB officer and director of its successor, the FSB, Putin's weapons of choice for this covert campaign are espionage, and influence operations that target our political differences to weaken and divide us.
That's why I was particularly upset when former CIA Director John Brennan delivered cringe worthy tweets excoriating President Donald Trump's character and then "speculating" on MSNBC that Trump has not said anything negative about Putin because Trump "has something to serious to fear." He insinuated Putin was in a position to blackmail the president. Brennan later explained to The New York Times that he was speculating, but damage was done. He played right into the hands of an adversary trying to widen the partisan divide.
As a trained intelligence officer who knows what makes our society tick, Putin understands the best way to soil our democratic process is to link it with a touch of conspiracy, i.e. to the Kremlin. He is acutely aware of the value to Russia of exacerbating the political tension that grips our country. Putin's goal is to weaken our democratic institutions, including intelligence community agencies, which are responsible for countering Russia's espionage onslaught on our country.
Putin purposely left a trail of breadcrumbs to the Kremlin in a series of discoverable influence operations: the three high-profile Russians with links to the Kremlin who attended the June 2016 Trump Tower meeting; and the St. Petersburg-based Internet Research Agency that directed the election-related hacking carried a Kremlin return address.
From the Kremlin's optic, these discoverable influence operations were more successful because they had the side benefit of transforming our intelligence community into partisan fodder. Putin can certainly take some credit for helping spark both the firings of the FBI director and deputy director, as well as increasingly intense partisan bickering in Congress. Having released dueling memos about the FBI's surveillance of a Trump campaign official, the House Committee on Intelligence is deeply divided and risking collateral damage to its oversight mission and public trust.
But in Brennan's comments, partisanship reached a new low – and they were shocking to intelligence officers, who expect former and sitting CIA directors to carefully parse their words, especially when speaking to the media.
Our intelligence community relies on foreign liaison partners to share intelligence, not just on Russia but other mutual enemies including terrorists and proliferators. I could imagine them being so disturbed by Brennan's statements that they would seek reassurance from their U.S. counterparts that Trump and his administration would protect their sensitive intelligence. Spies operating behind enemy lines to steal secrets on our behalf must have been shocked and concerned over Brennan's allegation.
If Brennan was genuinely concerned about the president's trustworthiness, then he should have trusted the process and spoken privately with Special Counsel Robert Mueller. Had he done so, Brennan would have avoided the collateral damage he risked by "speculating" about Putin's hold on the president. Brennan's public statements carry weight, and he was doing Putin's bidding by driving divisive dialogue towards partisanship instead of helping to build consensus against Putin. Brennan is also fueling Trump's suspicion that the Obama intelligence team was not treating him or his administration fairly.
Putin is still on the offensive. The attack on former Russian spy Sergei Skripal in Britain should be ringing alarm bells for all of Russia's enemies, starting with NATO member countries including the United States. Putin deliberately chose the UK for the attack location because the Kremlin directed attacks there in the past, and he knew he would get an intense reaction from British Prime Minister Teresa May, who was Home Secretary during the British public inquiry that determined Litvinenko was assassinated. Putin wanted to whip up his electorate with anti-western rhetoric and in the wake of British expulsion action before Russia's 18 March presidential election, portray Russia as a besieged fortress that only Putin could defend.
Putin is counting on his influence operations to plunge our politics deeper into chaos and weaken our institutions. Putin's regime security is strengthened when the U.S. is so internally divided that we cannot with one voice counter the Kremlin's aggressive foreign policy.
Democrats and Republicans regularly trade charges of collusion, conspiracy, and obstruction. We have yet to find the common ground necessary to defend against Russia's espionage onslaught. Our elected leaders should call a time-out from partisan attacks on each other, which only serve Putin's interests. Neither Democrats nor Republicans are the enemy. Both sides should aim their sights on the Kremlin.
The president could help, by practicing what he's preached in the past. During an October 2015 interview with CNN, then-candidate Trump decried the House Intelligence Committee's partisanship. Noting he had gotten along well with Democrats and Republicans, Trump said his presidency would result in an era of bipartisanship, and that he would be a "great unifier for our country."
He could join Congress in focusing his ire on the Kremlin. He's made a start, approving the expulsion of Russian officials, sanctions based on the Special Counsel's indictment over 2016 election meddling, and provision of anti-tank weapons to Ukraine.
As he plans for a summit with Putin, Mr. Trump has an opportunity to fulfill his promise to be a great unifier by leading a bipartisan strategy on Russia, whereby we find some areas like arms control on which to collaborate, while also making the Kremlin pay for Russia's attacks on our homeland and allies. Doing so would dial down the partisan rhetoric on Russia and serve the liberal world order, which is under Russian siege.
This article was corrected on April 5, 2018, to note that British Prime Minister Theresa May was Home Secretary from 2010 to 2016, during which the 2015 public inquiry into the Litvinenko assassination took place.