A Glimpse of the U.S.' New Nuclear Posture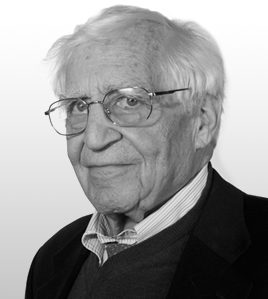 Walter PincusSenior National Security Columnist, The Cipher Brief
Walter Pincus is a contributing senior national security columnist for The Cipher Brief. He spent forty years at The Washington Post, writing on topics from nuclear weapons to politics.  In 2002, he and a team of Post reporters won the Pulitzer Prize for national reporting. He also won an Emmy in 1981 and the 2010 Arthur Ross Award from the American Academy for Diplomacy.
OPINION — The Biden Administration will begin its own Nuclear Posture Review (NPR) in the coming weeks to determine what the U.S. needs in order "to sustain deterrence and defense," and "how we can continue to reduce reliance on the role of nuclear weapons in our strategy," according to Secretary of State Antony Blinken in comments made to Nikkei Asia and other Japanese reporters during a virtual press conference last Wednesday in Tokyo.
Cyber creates opportunities to reduce dependence on nuclear weapons, and the team putting together the Biden NPR study should explore making advanced cyber capabilities part of the U.S. deterrence package. One idea already in the works is "Pathfinder," a new approach to all-domain awareness using artificial intelligence (AI) being promoted by Northern Command's boss, Air Force Gen. Glenn D. VanHerck.
"Harnessing the capability of distributed multi-domain sensors, machine learning, and artificial intelligence will provide military leaders, the intelligence community, and senior civilian officials with the information necessary to anticipate, rather than react to, competitors' actions," VanHerck told the Senate Armed Services Committee last Tuesday.
He has described that as getting "left of launch," i.e. being able "to posture [U.S.] forces and message to create doubt in their [adversaries] minds about utilizing these capabilities [their ICBMs] to attack the [U.S.] homeland to achieve their objectives."
VanHerck added, "That's what I mean by deterrence by denial. It's about [creating] doubt about the success that they can actually achieve."
Dr. James Andrew Lewis, Senior Vice President and Director of the Strategic Technologies Program at the Center for Strategic and International Studies (and a Cipher Brief Expert), recently recalled to me conversations he had with Russian experts two years ago, saying they already feared a combination of U.S. technologies and advanced conventional weapons that "circumvented nuclear deterrence."
"They [the Russians] said that the combination of UAVs [unmanned aerial vehicles], cyber, stealth, hypersonics, and PGMs [precision guided munitions], gave the U.S. the ability to achieve strategic effect without using nuclear weapons, by crippling command and control and Russian nuclear weapons," Lewis said.
More about this later.
Another task for the Biden NPR would be to question the need for several proposals contained in the Trump administration's 100-page, 2018 NPR. It led to several proposed and actual increases in U.S. nuclear weaponry starting with the January 2020 deployment of the new, low-yield W-76-2 warheads on several strategic Trident sub-launched ballistic missiles now on patrol.
It also called for research on a new, sea-launched, nuclear cruise missile (SLCM-N) and stepped-up production of a new, bomber-carried, long-range, stand-off, air-launched, nuclear cruise missile (LRSO). Both drew Democratic opposition in Congress, but the LRSO is in development while the SLCM-N has remained a paper study.
On March 2, Sen. Edward Markey (D-Mass.) and Rep. Ro Khanna (D-Calif.) sent a letter to President Biden calling on him "to withdraw the low-yield W76-2 warhead from deployment and cancel the SLCM-N."
The Trump NPR also reversed an Obama Administration plan to retire the B83-1, the most powerful bomb in the U.S. arsenal with a top yield of 1.2 megatons (equivalent to 1.2 million tons of TNT).  The stated rationale for keeping this 40-year-old weapon in the active stockpile was that it holds "at risk a variety of protected targets," which means those underground inside mountains.  The current B-61 tactical nuclear bomb, some 200 of which are deployed in NATO countries, can handle the job so there is no need for the B-83-1.
The Trump NPR also called for a new facility with the "enduring capability and capacity to produce plutonium pits at a rate of no fewer than 80 pits per year by 2030." Plutonium pits are located at the core of thermonuclear weapons and serve as the trigger for the devices.
A pit production facility at Los Alamos National Laboratory currently produces 11 a year and could do 20. A new facility to meet the proposed goal of 80 pits yearly could cost upwards of $2 billion and has been the subject of congressional hearings over the years. The proposed new pit facility at Savannah River, S.C., remains under study.
Biden's quick agreement with Russian President Vladimir Putin to extend for five years, the 2010 New Strategic Arms Reduction Treaty (START) could provide the Biden NPR team with a basis for formulating future nuclear arms control efforts, not only with Russia but also with China and other nuclear armed nations.
A British announcement last Tuesday that it planned to "move to an overall nuclear weapon stockpile of no more than 260 warheads" from a previous ceiling of 225, raised a complaint from Moscow. "This decision harms international stability and strategic security," Kremlin press spokesman Dmitry Peskov told reporters last Wednesday.
The need for some new multilateral approaches to nuclear arms control is growing.
Russia and China are creating new, hypersonic, nuclear cruise weapons and even nuclear submersible arms. Britain and France as well as India and Pakistan are modernizing their stockpiles. Israel is constructing a new underground facility at its undeclared nuclear weapons complex and North Korea has become a nuclear power.
---
The Cipher Brief hosts private briefings with the world's most experienced national and global security experts.  Become a member today.
---
The Trump team unsuccessfully sought to include China in START extension talks, seeking a freeze on all nuclear warheads, including non-strategic ones to include weapons that were once part of the now-defunct Intermediate Nuclear Forces Treaty (INF) as well as even shorter-range battlefield weapons that are not currently covered by any treaty.
It's clear that while Russia and the U.S. are in a class by themselves when it comes to strategic nuclear systems, the time may have come to create, with the help of technology, some new approaches for controlling and perhaps even limiting each individual country's nuclear weapons stockpiles, no matter the weapon's size or range.
The Biden NPR should explore what new arms control opportunities may exist as part of seeking reduced reliance on nuclear weapons for strategic deterrence.
Gen. VanHerck, in promoting his deterrence by denial approach, told Senators last week that, "Sensors and systems such as Over-the-Horizon Radars, polar satellite communications, Integrated Underwater Sensor Systems, and space-based missile warning and tracking sensors are essential."
He also pointed out that "currently, vast quantities of data are trapped by incompatible systems and antiquated organizational structures." He called for "breaking down these stovepipes…[and] breaking away from a culture that favors compartmenting and isolating information, in order to fully realize the full potential of our capabilities—including those that reside with our allies and partners."
An Air Force, September 2020, large-scale joint force demonstration "established a network with embedded machine learning and artificial intelligence to rapidly detect, track, and positively identify a simulated cruise missile threat, while providing a common operating picture and all-domain awareness for commanders at multiple levels," VanHerck said. He called it a "glimpse of the future," which showed "potential pathways for accessing and distributing data in ways that allow leaders to think, plan, and act globally rather than relying on outdated regional approaches.'
Speaking more broadly, VanHerck said, "Armed with timely and accurate information, equipped with modern sensors and software, and backed by a flexible and responsive conventional deterrent that provides defeat mechanisms below the nuclear threshold, commanders will achieve decision superiority with the options and time necessary to allocate resources wherever needed to deny or deter aggression in competition, de-escalate potential crises, and defeat adversaries should conflict arise."
The Biden NPR has the opportunity to take advantage of VanHerck's Pathfinder approach, along with other cyber and technological advances, to come up approaches that meet Blinken's goals, "to sustain deterrence and defense," and "reduce reliance on the role of nuclear weapons in our strategy."
Read more expert-driven national security opinion, perspective and analysis in The Cipher Brief