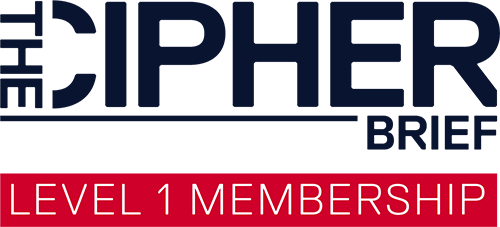 The Cipher Brief is an in-depth, expert-driven, digital news site that reports on and analyzes issues for an audience that requires a more informed understanding of risk, whether it's in the C-suite, the halls of Congress or the White House.
We provide the need-to-know analysis that our experts have given ambassadors, generals, CIA directors and presidents. Seasoned professionals who rarely talk to the media share opinions on policymaking that they once reserved for the White House Situation Room, or the Pentagon's Tank.
We blend that with nonpartisan news reporting that focuses on national and international security, with a heavy emphasis on intelligence.
WHAT YOU GET:
A Level 1 membership to The Cipher Brief provides ongoing access to analysis and featured columns on thecipherbrief.com from any computer or device.
▸ Access to The Cipher Brief archive of past analysis and expert commentary
▸ Exclusive invitations to Cipher Brief events, like The Cipher Brief Annual Threat Conference and our popular D.C.-based salons
▸ Exclusive, members-only alerts and insights via email
▸ Access to Expert Discussion Forums focused on pressing national security issues
▸ Member discounts on special reports
▸ The chance to connect with other national-security focused professionals in The Cipher Brief community
▸ Exclusive access to 'The Dead Drop', The Cipher Brief's popular insider gossip column.