Expert Commentary
What's Next for Afghanistan and Iran? Water Wars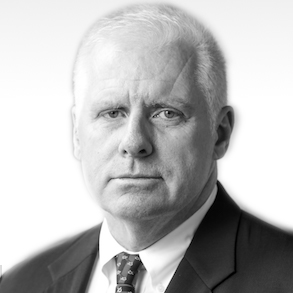 John NixonFormer Senior Leadership Analyst, CIA
Multiple challenges face Iran-Afghanistan relations, chief among them are security and resource issues.  Tehran seeks a stable government in Kabul, but one that does not rely on the U.S. for its security and stability.  Ironically, this has led Iran to, in the short-term, make common cause with the Taliban so it can deprive the United States of the ability to negotiate a settlement between the Taliban and Kabul.
In August 2017, the New York Times reported on Iranian arms shipments to a Taliban stronghold in Farah province, which resulted in attacks on the local police headquarters.
In July 2017, Afghan authorities in Ghor province accused Iran of giving explosives to the Taliban to blow up the Salma dam, which has restricted the flow of water to Iran's Khorasan province.
In 2016, Afghan officials accused Iran's Islamic Revolutionary Gaurds Corps (IRGC) Quds Force of recruiting Afghan militants and training them inside Iran.
However, Iran has no long-term desire to see the Taliban replace the Kabul government. Tehran does not want a hostile Sunni Islamist government on its border allied with Saudi Arabia and a recipient of Gulf Arab largesse that will menace Iran and persecute Shia communities inside Afghanistan.  Iran and Afghanistan, who do not have a traditional military rivalry, almost went to war in 1997 after Taliban militants seized the Iranian consulate in Mazar-e Sharif and murdered several Iranian diplomats, many of who were alleged to be members of the IRGC.  Iranian Supreme Leader Ayatollah Ali Khamanei ordered the mobilization of nearly 70,000 troops on the Iran-Afghan border but then ordered his troops to stand down after the UN offered to mediate the dispute.
Iran is also concerned about the rise of the Islamic State in Afghanistan.  It feels threatened by the the growth in size of ISIS in Afghanistan and fears its potential for creating unrest in Iran's Sunni population. This threat was driven home last June when the Iranian Parliament in Tehran was attacked by ISIS militants and 12 people were killed in a bold daylight attack on the Iranian government while Parliament was in session.
A War for Resources
Iran may also be supporting the Taliban to pressure Kabul into developing a less confrontational water-sharing policy.  In fact, one of the drivers of Tehran's difficult relations with Kabul is Tehran's own mismanaged water policies, which have created a resource crisis for Iran.
Iran's efforts to develop agricultural self sufficiency has led to over consumption of water and contributed to water shortages.
Almost all of Iran's provinces have experienced water shortages. One analysis suggests that Iran needs to rethink its development and agriculture policies, and that new efforts in these areas would cost upwards of $8 billion.
Indeed, for the past several years, Afghan officials have roundly accused Tehran of launching sabotage operations against Afghan dam building operations.  This is especially irritating to the Afghan leadership, because dams help Afghan farmers to increase productivity that aids economic growth and reconstruction.
Heated words were exchanged recently between Iran and Afghan leaders over the fate of the Helmand River that straddles the border between Iran and Afghanistan.  Iranian President Hassan Rouhani spoke at an international conference on "Combating Sand and Dust Storms" in July and chided Kabul for building dams without fully understanding the environmental impact on its neighbors.
Another danger for Iran is that many of the regions inside Iran, where resource allocation is in crisis or near crisis mode, are areas of sizable minority populations, such as Sunnis in Sistan va Baluchistan and Khuzestan provinces bordering Iraq.  In recent years, protests have erupted blaming the central government for ignoring the environmental damage done to air and water resources, accusing Iranian leaders of not caring about health implications for its Sunni minority.  Likewise, Azerbaijanis near the city of Mashhad have watched Lake Urmia—the largest salt-water lake in the Middle East—evaporate before their eyes.  Local grievances of being ignored by the political elites in Tehran continue to fester and may pose a potential threat of internal instability among nationalist and separatist groups should such problems persist.
Tehran also has struggled with the scourge drug addiction among its populace caused by the inflow of cheap opium intended for Western markets.  Iran is unable to stem the flow of illicit narcotics coming into the country across its 936 KM border with Afghanistan.
Returning Heroes?
Most alarming of all maybe what Iran intends to do with its Afghan Shia proxies in Syria once the fighting is over.  Iran has sent over 18,000 Afghans to fight in its Fatemiyoun brigade for the Assad regime in Syria.  What happens to these fighters when the war in Syria is over, is still an open question. However, Iran may encourage large numbers to return to places like the large Shia community in Herat province to serve as a militia providing leverage over the government in Kabul.
Creating Shia militias has been part of the Iran security playbook since the founding of the Islamic Republic and is something they have done consistently in Lebanon, Iraq, Yemen, and Syria as Tehran has spread its influence outward.  Inserting a battle seasoned force of returning fighters in Afghanistan, sympathetic to and reliant on Iran, may be just the thing Tehran is looking for to protect Shia Afghans, fight the Taliban or the growing ISIS threat, and provide Iran with a security buffer that keeps violence or anti-Iranian behavior on the Afghan side of the border.