Expert Commentary
Seoul Searches for Options as North Korean Missiles Fly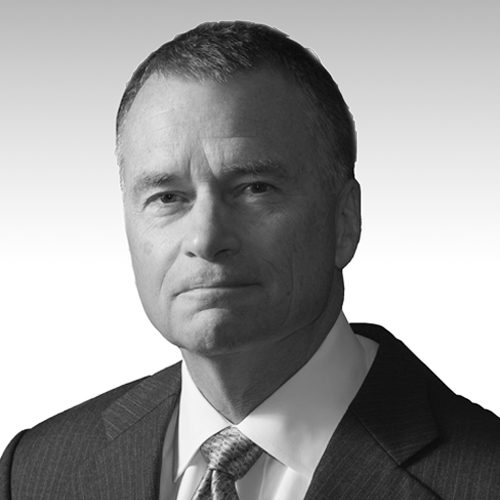 Admiral James 'Sandy' WinnefeldFormer Vice Chairman, Joint Chiefs of Staff
On October 10, as North Korea celebrates the creation of the ruling Worker's Party, the United States and regional allies will brace themselves for the possibility of yet another provocative missile test. With multiple missile launches this year, and even the test of a hydrogen nuclear bomb, Pyongyang is pushing the limits of its nuclear aggression, sparking heated rhetoric between U.S. President Donald Trump and North Korean leader Kim Jong-un. However, despite assurances from the United States that its allies are protected under the U.S. nuclear umbrella, the impending possibility of a North Korean ICBM capable of carrying a nuclear weapon into the U.S. homeland has many in South Korea wondering whether Washington would really be willing to trade one of its own cities for its allies in the Asia Pacific, and whether this might be the time for South Korea to develop its own nuclear deterrent. As the North Korean crisis heats up, the Cipher Brief's Fritz Lodge spoke with Admiral James 'Sandy' Winnefeld, former Vice Chairman of the Joint Chiefs of Staff and Cipher Brief Network Expert, about whether South Korean hints at developing an independent nuclear deterrence might be designed to gain further reassurance from the U.S.
The Cipher Brief: What has kept South Korea from developing its own nuclear deterrent, particularly in light of the rising threat posed by North Korea? 
Sandy Winnefeld: The Republic of Korea (ROK) has flirted from time to time with developing its own nuclear weapons program. It is well known that they actively considered it during the 1970s, but under pressure from the international community, they eventually ratified the Nuclear Non-proliferation Treaty (NPT) in 1975.  However, that doesn't mean they aren't still interested.
In August 2004, Seoul owned up to the International Atomic Energy Agency (IAEA) to having done some nuclear weapons research but were not sanctioned. Since then, public and political support within the ROK for such a program has ebbed and flowed, largely with the fortunes of the North Korean program and Pyongyang's episodic provocations.
Several factors serve to inhibit the ROK from moving forward with a program. First, pulling out of the NPT would be a major affront to the international community, for which South Korea would pay diplomatically and economically. It could cause some restrictions in support for their fairly robust civilian nuclear power program.
Second, it could lead to a regional arms race, with Japan feeling the need to develop its own program, which South Korea certainly does not desire.
Third, such a move in defiance of long-standing U.S. policy could impact U.S. willingness to continue to station troops on the Peninsula.
Fourth, it would provoke a strong negative reaction from South Korea's largest trading partner: China.
Finally, it would almost certainly provoke North Korea, which might feel the need to make a preemptive move of some kind.
For all of these reasons, and perhaps others, South Korean President Moon Jae-in has publicly rejected the idea of his nation developing its own program.
TCB: How long would it likely take Seoul to develop its own capability?
Winnefeld: South Korea has a robust nuclear power industry and likely possesses the requisite expertise to commence a nuclear weapons program. Estimates range from around 18 months to three years for weapons development. However, there are a lot of variables that go into the timeline. Will they do it clandestinely?  How will they test the weapon?  What kind of delivery mechanism do they intend to use?  Will anyone interfere by restricting access to the types of technologies required to make such a weapon actually work?
TCB: What do you make of the argument that the U.S. commitment to the nuclear umbrella might be compromised if North Korea gains the ability to strike the American mainland?
Winnefeld: Any country needs to look after its own interests, and as the global landscape changes, it certainly makes sense for allies to soberly assess the willingness of the United States to stick to its extended deterrence commitment. Clearly, flip statements from influential political leaders or commentators, or shifting winds in U.S. public opinion that question our commitment can undermine allied confidence in our resolve. That said, we have routinely reassured our allies, including in Europe and Asia, of our full intent to live up to our stated obligations, which has the virtue of being true. Moreover, any hint from a nation like South Korea that they are considering developing their own weapon would, in addition to negative reactions from the U.S. and other nations to such a signal, likely stimulate further reassurances that they do not need to because we have their back. So it is possible that such hints are merely designed to gain such reassurance.
TCB: How would a South Korean nuclear capability change the security dynamic in the region?
Winnefeld: It goes without saying that acquisition of a nuclear capability on the part of the South Koreans would be received with alarm by every player in the region, both friendly and hostile. The two greatest risks are that it would spark a regional arms race, or worse, provoke a destabilizing reaction from North Korea. It would also be a body blow to the U.S.-ROK relationship.
TCB: Do you think the Trump Administration has done an effective job of assuring Seoul, and how could they improve this effort?
Winnefeld: The president did make negative statements during the campaign regarding a lack of allied investment in their own defense and also alluded to the potential for regional nations to develop their own weapons. I do not believe those statements were either well-informed at the time or were taken seriously in the region. President Trump's more recent, very strong statements regarding the consequences to North Korea of any use of nuclear weapons stand on their own. I do not know what signals may have been delivered privately by senior government leaders such as Secretary of State Rex Tillerson, Secretary of Defense Jim Mattis, or Chairman of the Joint Chiefs of Staff Joseph Dunford. However, I find it likely they have reassured both South Korea and Japan that we remain serious about extended deterrence.