North Korea Threat Greatest to Neighbors but Looms for U.S.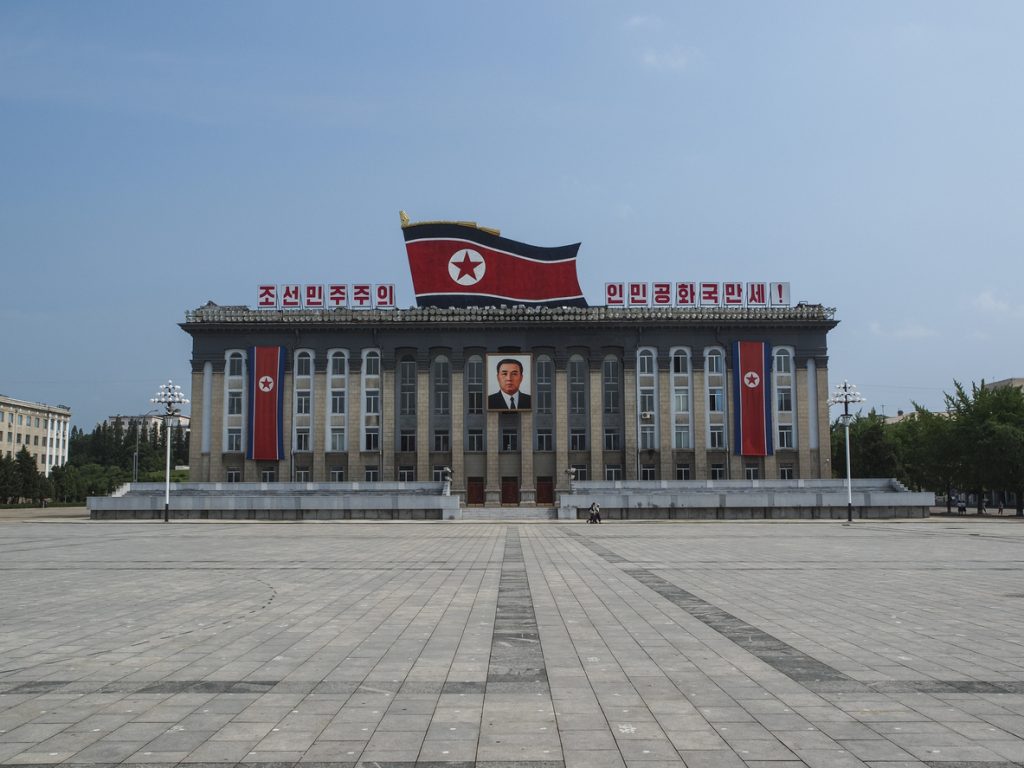 The nightmarish threat of North Korea's nuclear weapons program appears more real than ever, but the devil is in the details.
This summer's most recent round of tension came after the successful test by North Korea of an intercontinental ballistic missile (ICBM) potentially capable of reaching the U.S. mainland, and fueled by the the war of words between President Donald Trump and North Korea.
Furthermore, the Defense Intelligence Agency (DIA) believes North Korea's weapons-makers have managed to make a nuclear warhead that could be fit onto a ballistic missile, and that Pyongyang has 60 nuclear weapons in it arsenal, according to a Washington Post report.
The accuracy and reliability of North Korea's nuclear weapons are unclear, although experts agree that even the war planners in Pyongyang can't gauge whether their weapons will work. They haven't had enough opportunities to test them. In a similar way, the U.S. missile defense systems that have been deployed to South Korea and Japan are untested in this kind of combat. ­­
While the exact technical dimensions of North Korea's nuclear program remain uncertain, the rhetoric and threats from both the White House and Pyongyang are in black and white. President Trump has vowed to unleash "fire and fury" in retaliation for the North's nuclear provocations, while the Kim Jong-un regime has announced plans to fire long-range missiles towards Guam, an American territory and home to a major US Air Force base.
Television news reports in the United States, however, have drawn alarm with maps showing North Korea's missile strike range including Chicago and even New York City. But experts, while emphasizing the seriousness of the situation, say the threat is not as immediate as it seems on primetime.
"I do not think they are going to launch a nuclear tipped missile headed for Chicago nor do I think that they absolutely can at this point," said Catherine Dill, a Senior Research Associate at the Middlebury Institute of International Studies at Monterey. "But I think they are very very close.  For years now they have been quite outspoken, and quite specific, about what capabilities they hope to attain. And the main one of that is the ability to put a nuclear warhead that can strike the U.S."
The greater danger for now, Dill added, is to North Korea's neighbors, Japan and South Korea, Pyongyang's primary regional adversaries. South Korea's capital and largest city, Seoul, is only 40 miles away from the border with North Korea and is in range of the North's artillery. There are also 23,500 U.S. troops, as well as thousands of family members, stationed in South Korea.
"The question of the long range missiles, which is what people in the U.S. seem to care about, I think it's the most tangible thing. For an average American, you don't care about something that can reach South Korea, but you definitely care about something that can reach America," Dill said. "They have conducted successful nuclear tests which means they have probably validated a warhead design."
"With the missiles, especially the long range missiles, I don't think they have conducted enough tests where they feel comfortable actively deploying them. It's difficult to assess what their threshold is for that. And with the re-entry vehicle, there's an open question about whether it is validated or not. That's the last thing they need, and then I think at that point it would be real to say in all likelihood they have a nuclear warhead that they could mate with a long range missile that could reach the continental U.S."
North Korea's nuclear weapons capabilities have increased over the last 20 years, after successfully upgrading Soviet SCUD missile technology into longer range systems. Also using a Soviet test reactor, the North has produced enough plutonium and uranium for about 15 or 20 bombs, according to David Wright, the co-director of the Global Security program at the Union of Concerned Scientists.
"They've conducted five underground nuclear tests. Some of those have not worked so well. But the last one, people think, had a yield of the bomb that the U.S. dropped on Hiroshima. They seem to have a nuclear device that explodes with significant yield. People think they've made that small enough to fit on a missile," Wright told The Cipher Brief.
Wright said that the accuracy of long-range missiles in North Korea's arsenal is rather low, but that doesn't make them less dangerous. Indeed, it means the North is more likely to try to strike large civilian targets rather than smaller military ones. The North would be more likely to hit the South with an artillery barrage, and perhaps strike Japan with a short range missile, potentially tipped with a nuclear warhead to maximize its destructive power. A North Korean ICBM aimed at the U. S. would be a different story, Wright said.
"Even if you did launch it, these missiles would have very low accuracy. If you aimed at a given point you would be lucky to get within tens of miles of that target point. And what that means is that you're not going to be using these on a specific target, on a military target," Wright added. "What you would be shooting at is a very large target, like Los Angeles. In that sense, it's a threat people worry about because that is a big enough target that you could hit with bad accuracy."
Living with a nuclear-armed North Korea that could hit the U.S. doesn't seem to sit well with policymakers. The United States military is drawing up plans to strike North Korea's missile sites, according to an NBC report Wednesday. The B-1 bomber, carrying conventional weapons, would conduct the pre-emptive strike on the North, flying from Andersen Air Force Base in Guam, the base the North Korean specifically mentioned as a target.
"There is no good option," an intelligence official told NBC News, saying the B-1 plan constituted "the best of a lot of bad options."
How the North would ultimately react to such an attack, however, remains the biggest unknown. But based on a statement from the Hermit Kingdom, the potential for dialogue seems slim as long as North Korea feels threatened by the world's most powerful military.
"We will further increase the might of justice to wipe out the source of all injustice and evils now that the gangster-like acts of the U.S. have reached the height, and clearly show what miserable and wretched fate those standing in the way of the DPRK will have to face," top North Korea ruling party leader Kim Ki Nam said to a rally in the capital on Wednesday, according to North Korean state media.
Wilson Dizard is a national security editor at The Cipher Brief. Follow him on Twitter @willdizard.