Do Not Accept North Korea as a Nuclear Armed Power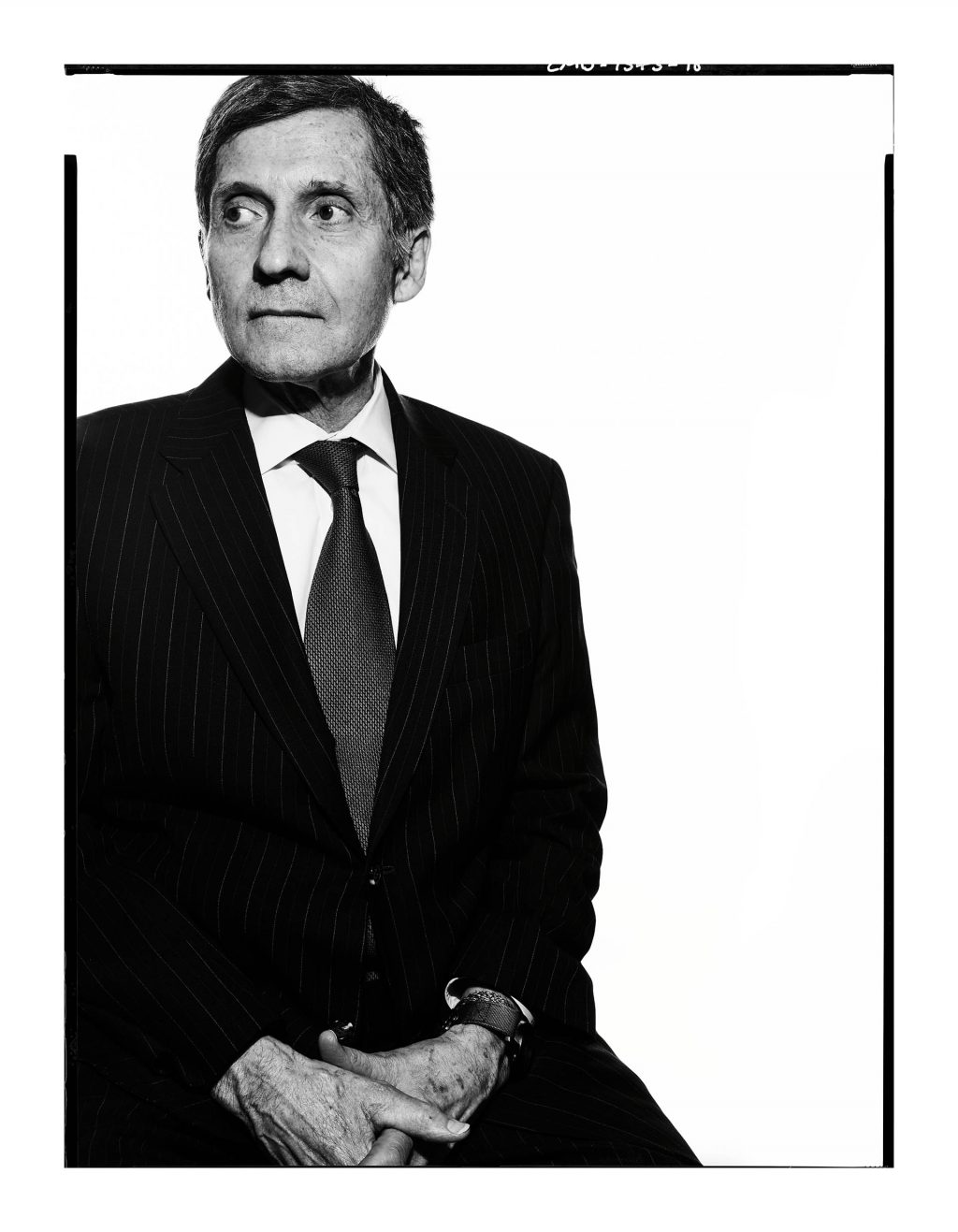 Joseph DeTraniFormer Director of the National Counterproliferation Center
Following North Korea's six nuclear test, reported to be far more powerful than any previous test conducted by the Kim regime, many wonder if denuclearizing North Korea is possible. Ambassador Joseph Detrani, former Special Envoy for the Six Party Talks and Director of the National Counterterrorism Center, told the Cipher Brief's Callie Wang that to accept North Korea as a nuclear weapons state would be a mistake – for two key reasons.
The Cipher Brief: Kim Jong Un seems to be demonstrating, test by test, that the North should be treated as a nuclear power – partially to deter any thoughts of regime change, despite prior U.S. signaling that that is not Washington's intent. What can be done to change Kim's mind?
Joseph DeTrani: Yes, North Korea wants to be treated and "recognized" as a nuclear weapons state. They want the U.S. to treat them as it treats Pakistan — accept that they are a nuclear weapons state and have normal diplomatic relations with them. This has been Pyongyang's objective since 2003, when the Six Part Talks (6PT) commenced.
But I believe accepting North Korea as a nuclear weapons state, even assuming they agree to cap their program, would be a mistake. It would encourage other countries in the region — South Korea, Japan, Taiwan — to seek their own nuclear weapons capability.
Moreover, the possibility of nuclear weapons and/or fissile material in North Korea finding its way to rogue states or terrorist organizations should be a major concern for all of us. I cite Al Kibar, Syria and the plutonium nuclear reactor North Korea was building, until Israel destroyed it in 2007, as a recent example of nuclear proliferation from North Korea.
North Korea believes having a recognized nuclear weapons capability, which they call their "nuclear deterrent", will ensure regime survival. To disabuse North Korea of this belief will require lots of work, not just some statements that we're not interested in regime change. We will have to demonstrate it through action, to include a peace treaty and other tangibles, to show that regime change isn't our objective.
TCB: How do CIA Director Mike Pompeo's comments in late July about North Korean regime change play into this, if at all? Do his comments give us a window into how President Trump is thinking about the North Korean problem?
Detrani: The CIA Director's comments weren't, in my view, a motivating factor in Pyongyang's recent nuclear test and its strategy of building more powerful nuclear weapons and delivery systems. Pyongyang is used to hearing different pronouncements from different senior officials about their nuclear program. What Pyongyang focuses on, however, are actions taken by the U.S. that are interpreted as steps necessary for the implementation of a strategy. That's why joint military exercises [such as the recent Ulchi Freedom Guardian] and the intensity and upgrading of these exercises, possibly with statements about regime change, get the attention of Kim Jong-un and his cohorts.
TCB: The international community has returned rhetoric and sanctions with each missile or nuclear test, with no apparent impact. Is stalemate the best option here?
Detrani: We should not accept a stalemate with North Korea, because a stalemate is de facto recognition of North Korea as a nuclear weapons state. We should pursue complete, verifiable and irreversible dismantlement of North Korea's nuclear programs. This will take time, but we need to take the first step, which is getting North Korea to halt all nuclear tests and missile launches and enter into exploratory talks with the U.S., to determine if there's a path forward to defusing the current impasse.
TCB: Some people have noted that this test is directed more toward China and Xi Jinping (hosting a BRICS summit today) than anyone else – perhaps to pressure him into speaking to Trump about negotiations. Do you agree? Do you think Xi Jinping a) will be coerced by such a measure or b) has the power to influence Trump?
Detrani: This test is directed mainly at the U.S., China, and also other 6PT participants. Let's remember, North Korea usually conducts nuclear tests and missile launches on U.S. holidays, so the timing of this nuclear test shouldn't be too much of a surprise. And, yes, China has joined the U.S. club, motivating North Korea to conduct nuclear tests and missile launches on Chinese holidays or events, like the BRIC Summit. In this case, North Korea got a twofer — a nuclear test on dates impacting both the U.S. (Labor Day) and China (BRICS Summit).
More important, this test should motivate China to be more active and to get North Korea to agree to halt nuclear tests and missile launches and enter into exploratory discussions with the U.S. China did this in April 2003, when the situation was tense. Those 3 party talks in April 2003 — North Korea, U.S. and China — established the 6PT process. China should replicate what they did in April 2003.
This isn't asking, or expecting, too much of China.
I think the U.S., based on what Secretary of State Rex Tillerson recently said, would be willing to have such exploratory talks, assuming North Korea halted nuclear tests and missile launches.
What we shouldn't do, in my view, is to agree to China's formula of a "freeze for a freeze" – meaning North Korea freezes nuclear tests and missile launches and we freeze future military exercises. Agreeing to that formula would be rewarding North Korea for its provocative and belligerent behavior. North Korea's nuclear tests and missile launches are violations of UN Security Council resolutions. Our joint military exercises are defensive exercises between two allies that have been ongoing for decades, not in violation of any international agreements or protocols.
North Korea should cease its tests and enter into talks, which for the U.S., would be a concession to the North, given that past U.S. policy was to talk only if North Korea agreed to the dismantlement of its nuclear program. Exploratory talks would permit North Korea to make its demands, while the U.S. makes it clear that complete, verifiable and irreversible denuclearization of the Korean Peninsula is our unwavering objective.
TCB: How does President Trump's apparent intent to withdraw from the U.S.' free trade deal with South Korea impact our ability to work with Seoul on this issue?
Detrani: I don't think "free trade" discussions with South Korea should or would affect our close collaboration with South Korea in dealing with North Korea and its provocative behavior. On the nuclear issue, there should be no space between the U.S. and South Korea.