Trump's Best Chance for a 'Deal of the Century' in the Middle East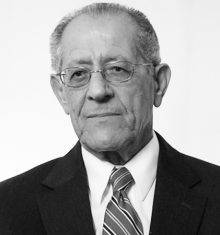 Emile NakhlehFormer Member, CIA's Senior Intelligence Service
OPINION — Tensions remain high between the U.S. and Iran with no recognizable movement toward formal negotiations, and the Administration's recent effort in Bahrain to gain support for their plan to find a settlement to the Israeli-Palestinian conflict via investment feels bankrupt, but if there is one thing every good businessman knows, there is opportunity in failure.
As a former member of the CIA's Senior Intelligence Service and founding director of the CIA's Political Islam Strategic Analysis Program Office, I have some thoughts on how the President has an opportunity to turn both situations into real 'Deals of the Century'.
Here's how we get there.
This is Cipher Brief Level I Member Only content. It can be accessed via login or by signing up to become a Cipher Brief Member.  Joining this high-level, security-focused community is only $10/month (for an annual $120/yr membership). What a great and inexpensive way to Feed Your Need to Know….