Tracking U.S. Engagement in Undeclared Warfare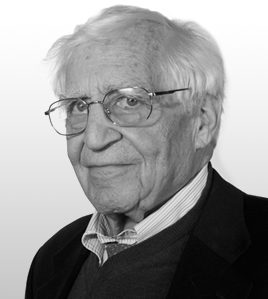 Walter PincusContributing Sr. National Security Columnist, The Cipher Brief
Walter Pincus is a contributing senior national security columnist for The Cipher Brief. He spent forty years at The Washington Post, writing on topics from nuclear weapons to politics.  In 2002, he and a team of Post reporters won the Pulitzer Prize for national reporting. He also won an Emmy in 1981 and the 2010 Arthur Ross Award from the American Academy for Diplomacy.
OPINION — United States military forces are currently engaged in undeclared warfare below the level of open armed conflict in various parts of the world, not only in cyberspace, but also on the ground and in the air.
That was disclosed last Thursday, at a Senate Armed Services Committee hearing that featured the chief of Special Operations Command, Army Gen. Richard D. Clarke, Cyber Command's Gen. Paul M. Nakasone, and Acting Assistant Secretary of Defense for Special Operations and Low-Intensity Conflict Christopher P. Maier.
One highlight came when Sen. Tom Cotton (R-Ark.) announced, "On January 20, President Biden and National Security Advisor Jake Sullivan issued a directive that withdrew authority to conduct certain military operations outside of Syria, Iraq and Afghanistan from our Combatant Commanders and reserved it to the White House, itself."
Cotton then asked Gen. Clarke, "Has that [directive] affected operations of Special Operations Command, or has it just affected our regional Combatant Commanders?"
Clarke hesitated for a moment and responded, "Senator, I'm aware of that as reported in the open sources. I would respectfully request we talk about that in a closed hearing."
Cotton reassured everyone the National Security Council had confirmed "on the record," the existence of the directive.
The Arkansas Senator then turned to Acting Secretary Maier and asked, "Do you know the problem that that decision was designed to solve, because it's not apparent to me what problem was raised by having Combatant Commanders or their subordinate commands make the decision to conduct military operations outside Afghanistan, Syria and Iraq?"
In that question, Cotton, a former Army officer who served in Iraq, was being quite disingenuous. There has been a long, troubled history of Presidents and White House staffers taking over direction of military operations, the most recent cases during the Obama administration, where drone strikes against alleged terrorists were said to be decided by the President, himself.
Trump, however, had reversed that Obama policy early in his first term, when he gave Central Command broad authority to carry out strikes in Yemen at a time when there were few American troops there.
At Thursday's hearing, Cotton provided some background, relating what he said he had heard from "the past President," meaning Trump.
As Cotton described it, "Early in his [Trump's] administration when he was doing some reading late at night, he got a call from an action officer about approving a strike and his response was, 'What do they expect me to know about it? Don't they have some Captain on the ground near this country that's been following this target and knows that this is a bad guy and that we should conduct this strike?'"
Cotton went on to say he agreed with Trump's sentiment and that he, Cotton, had "the highest confidence" in generals like Clarke and other regional Commanders "to know whether or not we should 'smoke' a bad guy overseas and that doesn't have to be decided by civilians at the White House."
At a House Armed Services Committee hearing last Friday, Rep. Trent Kelly (R-Miss.) talked about his concerns about the Biden/Sullivan directive having an impact on needed counterterrorism drone strikes and raids. Kelly said, "AFRICOM [African Command] reported six strikes were conducted from 1-to-19 January of this year, but to my knowledge zero have taken place since."
Back on March 3, White House Spokesperson Jen Psaki told Politico that Biden wanted to "ensure that the authorizations for the use of military force currently on the books are replaced with a narrow and specific framework that will ensure we can protect Americans from terrorist threats while ending the forever wars."
At last week's hearing, Maier downplayed the Biden/Sullivan directive's purpose, describing it as something that was meant "to be an initial review in this administration of the use of different actions that again we should probably talk about in closed session."
It's worth recalling that in past years, Congress has created under-publicized programs that authorized U.S. military support to foreign combat operations.
The so-called 127 Echo program has funded classified programs that provide foreign forces, along with irregular forces, groups, or individuals who help overseas military counterterrorism operations by U.S. Special Operations Forces. The program began with a $10 million fund in the years after 9/11, but grew to about $100 million per fiscal year more than a decade later.
While the 127 Echo program lessens the need for U.S. troop deployments, Americans generally retain control over such operations and U.S. lives remain at risk. For example, in October 2017, four Army Green Berets in Niger, who were monitoring just such a mission, were ambushed and killed.
In 2018, Congress approved what's called the 1202 Authority to support foreign forces, groups or individuals helping U.S. Special Forces in authorized irregular warfare or "gray zone" operations, that fall below the threshold of traditional armed conflict. It was created to cover the shift from counterterrorism to so-called "great power competition." The 1202 Authority use could include classified operations such as island building in the South China Sea or support for proxy forces in eastern Ukraine.
Gen. Clarke told the committee, "We have nearly 5,000 SOF [Special Operation Forces] deployed to 62 countries." That number is down 15 percent from last year and is being rebalanced so that nearly 40 percent are focusing on great power competition, the other 60 percent continuing on counterterrorism.
Beyond Iraq, Syria and Afghanistan, Clarke said violent extremists exist in East Africa where "reliable local partners are limited, and remotely delivering sustainable, effective pressure is problematic. In many remote areas, intelligence, surveillance, reconnaissance (ISR) and close air support assets are stretched thin and come at high cost, and we continue to work with DoD [Defense Department] to address this issue."
Sen. James Inhofe (R-Okla.) asked Clarke about Somalia, where he had disagreed with Trump's decision last December to withdraw all 700 U.S. troops who had been aiding local security forces fighting al Qaeda and al Shabab terrorists. Acting Secretary Maier said from his point of view, "there was significant downside" to the Trump pullout, but the issue is under study by the Biden team.
Gen. Clarke thanked the committee for the 127 Echo authority which, he said provided "flexible options to apply counterterrorism pressure in otherwise inaccessible or contested areas." He also singled out 1202 Authority, to say its irregular warfare operations "are essential for applying Special Operation Forces capabilities to illuminate and impose cost on malign actors."
CYBERCOM's Gen. Nakasone also thanked the committee for giving it the authority in 2018, to operate "outside our networks," which he said changed his organization "from being a static force to an active force." He said that last year, his teams conducted 11 different "Hunt Forward" operations in nine countries overseas which resulted in greater security for the 2020 U.S. elections.
Sen. Tim Kaine (D-Va.) asked what Nakasone could do about countering Cuban and Russian experts who are using Venezuela as a platform from which to launch cyberattacks that are provoking chaos and de-legitimatizing elections scheduled this year and next in Colombia and other Latin American countries. Nakasone replied that some of his teams have already been identified to give advice and that "we know a lot about what our adversaries are doing in terms of influence and interference when elections come."
In short, U.S. military forces are fighting enemies around the world via cyber and with traditional weaponry, but most details are secret and it's all being done below the level of declared armed warfare.
Read more Expert-driven national security opinion, perspective and analysis in The Cipher Brief