Don't Let China Start Calling the Shots in Pakistan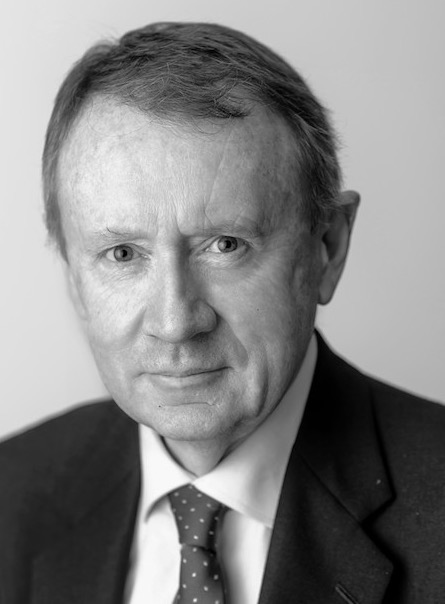 Tim Willasey-WilseyFormer Senior Member of the British Foreign Office
The vast size of the proposed China Pakistan Economic Corridor (CPEC) has players on all sides struggling to calculate the pros and cons for their own interests. From the benefit of creating new trade routes to the obstacle of the war in Afghanistan, regional leaders and their citizens are assessing whether and how much to get involved in the estimated $62 billion Chinese project.
In Pakistan, many see CPEC as a magic carpet that will transport them from a world of power outages, terrorist atrocities and political scandals to a future of prosperity as an Asian communications and transport hub. But a significant minority is increasingly worried that the project is unaffordable, and that China might turn out to be a more frugal and less-forgiving partner than the U.S. Some make comparisons with the era of the British East India Company, when an apparently benign trading relationship turned into two centuries of colonial tutelage.
The debate is not helped by the lack of clarity about CPEC and China's wider Belt and Road Initiative (BRI). BRI can be viewed as an incoherent set of bilateral agreements comprising disparate projects with a diverse set of countries from the Central Asian Republics to the Balkans. Alternatively, BRI can be seen as a masterly strategic move to buy the loyalty of countries between China and Europe with apparently unthreatening commercial contracts that can be leveraged for future military benefit. Either way, the financial numbers are breathtakingly large, leading some analysts to wonder whether it can be supported even by the Chinese economy.
The initial idea was that CPEC would provide China with a route for importing raw materials that would bypass the Strait of Malacca, a trading bottleneck thought by Beijing to be under Western control. Key to this is Gwadar, a port in Pakistan's Balochistan province. Gwadar is strategically located, but also remote – 650 km from Karachi, 930 km from Quetta, 1,160 km from Kandahar, and 2,000 km from Kashgar, in western China's Xinjiang Province.
The diminutive port and the new roads heading east and north are vulnerable to disruption by Balochi insurgent groups. The Chinese are anxious about security. They have had bad experiences in Balochistan before, and they are not convinced of the Pakistan military's ability to provide protection, despite the formation of an Army Special Security Division (SSD) of 15,000 men to defend CPEC and the Navy's Task Force 88 for seaward defence. To the alarm of skeptics, the Chinese are now offering their own advisers to oversee security.
The idea that CPEC should also provide a strategic route through Afghanistan to Central Asia emerged slightly later, and speaks to the fluid nature of the whole project. This would establish a route between Gwadar and Quetta where the Afghan 'Ring Road' can be accessed via Kandahar. This is in direct competition to India's collaboration with Iran for development of the Chabahar port with road links to Central Asia via Zahedan in Iran and the newly built Zaranj to Delaram Highway in Afghanistan.
To be viable, the two routes require the end of the war in Afghanistan. China considers Pakistan best-placed to deliver this through the army's close relationship with the Afghan Taliban. Meanwhile, Afghanistan, in spite of preferring the Chabahar option, shows signs of recognizing that China has more sway than the U.S. over Pakistan. Much will depend on China's willingness to use its economic muscle over Pakistan to demand compliance.
Investigations by the Pakistani newspaper Dawn have revealed other significant dimensions to CPEC. Dawn found that the focus of much of the CPEC Long-Term Plan was concerned less about international trade than generating support to the economy of China's Xinjiang province. In discussing textiles, for example, the 231-page document seen by Dawn betrays a fascinating echo of colonialism: "China can make the most of the Pakistani market in cheap raw materials to develop the textiles & garments industry, and help soak up surplus labour forces in Kashgar."
There are also proposals to lease thousands of acres of Pakistan's agricultural land to Chinese enterprises. Meanwhile, Balochistan and Khyber Pakhtunkhwa provinces in Pakistan have been earmarked for mineral extraction – chrome, gold and diamonds. The plan also includes a series of "Safe City" schemes throughout Pakistan, with extensive video surveillance.
So how should the West respond? There might be an initial temptation to leave Pakistan to face the perils of CPEC on its own, in part out of schadenfreude. Many in Washington and London are fed up with Pakistan, seeing it as responsible for NATO's setbacks in Afghanistan, as well as for nuclear and missile proliferation and for sponsorship of terrorism.
But Pakistan is too important for the West to turn its back. The potential nightmare scenario of a country with nuclear weapons falling into the hands of extremists has long preoccupied Washington, and losing Pakistan entirely to Chinese economic and political domination would be a serious strategic mistake.
Furthermore, there are aspects of CPEC that are potentially exciting. Thanks to its geographic location, Pakistan should indeed be a communications and transport hub.
But CPEC would be a far better plan if it included India. As the powerhouse of the subcontinent, India is the obvious destination for much of the trade from the Central Asian Republics and beyond.
The reason the U.S. and India are giving for staying out of CPEC – the fact that it crosses the disputed territory of Gilgit-Baltistan – doesn't stand up to serious scrutiny. Under all past proposals and any likely future settlement of the wider Kashmir dispute, this area will be awarded to Pakistan, just as Jammu will be to India. There have been large building projects in the area in the past by both China and the U.S. And China has acknowledged that the area is still disputed. That means India, by joining CPEC, would not prejudice its legal position.
The Pakistani Army Chief General Qamar Bajwa has invited India to participate. But that offer may have been made in the hope and expectation of the firm rejection that it received.
By contrast, the repeated Chinese offer to India is more genuine. China worries that India has the ability to disrupt the corridor plan, perhaps using Balochi insurgents, and that participation in CPEC is too narrow. India would be much wiser to be on the inside of CPEC, not least as an assurance that it does not develop threatening strategic dimensions. The West, too, should embrace CPEC for the same reasons, but also to prevent China gaining an economic chokehold over Pakistan from which Islamabad might never be able to escape.