Cyber Enabled Information War Challenges Our Grip on Reality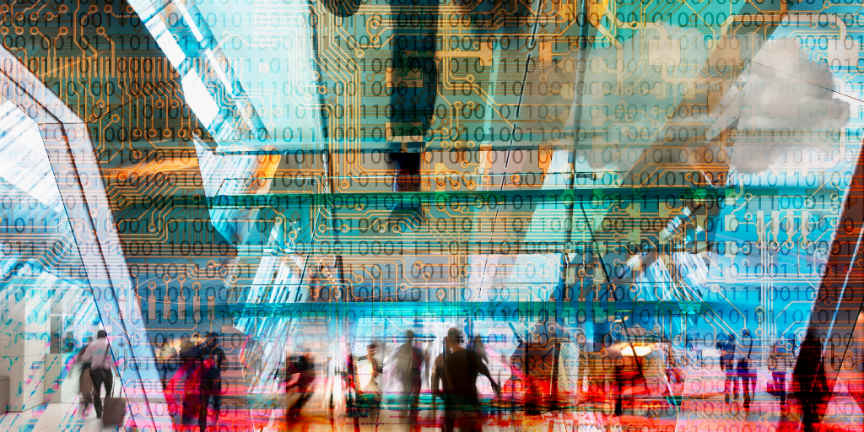 One of the opening rounds of an information war between the Kremlin and a democratic country came from Melvin Redick, a fake Facebook account designed to look like your average American – only he was believed to be the handiwork of Russian intelligence.
"These guys show hidden truth about Hillary Clinton, George Soros and other leaders of the US," Redick's account posted on June 8, 2016, in the midst of the U.S. presidential campaign. "Visit #DCLeaks website. It's really interesting!"
The DCLeaks revelations would soon be followed by a blog under the name of Guccifer 2.0, and then eclipsed by a cache of stolen emails from the Democratic National Committee made available to WikiLeaks. An army of automated social media accounts – complimented by reports in the Russian media – would amplify the story for months to come.
American intelligence came out in January with their conclusions of the events: the disinformation campaign was intended to "undermine public faith in the U.S. democratic process, denigrate Secretary Clinton, and harm her electability and potential presidency."
Why was the United States caught off guard by the Russian influence operation? What can liberal democracies do to both raise the effort and costs of such operations in the future?
First, will be coming to terms with the dangers of connectivity. The internet of the West is thought of as a liberating mechanism of free flowing information that not only enables economies of scale, but also civic discourse. Autocratic countries, on the other hand, view the internet as a threat to their grasp on power – an information platform that that must be monitored, censored, and manipulated.
Much like how Russia has sought to regulate cyberspace to maintain control domestically, it has now turned its thought police outward to sow confusion, distrust, and pro-Kremlin narratives abroad. Unlike information warfare of old, modern influence operations leverage the capabilities of the digital commons to create a more potent and visceral impact. The free flow of information can enable some to turn to echo chambers that promulgate their biases – everyone can find like-minded individuals online.
Herb Lin, a senior research scholar for cyber policy and security at the Center for International Security and Cooperation and Hank J. Holland Fellow in Cyber Policy and Security at the Hoover Institution, points out that "Cyber-enabled information warfare (CEIW) takes advantage of the features of information technologies and the internet: high connectivity, low latency, high degrees of anonymity, insensitivity to distance and national borders, democratized access to publishing capabilities, and inexpensive production and consumption of information content."
He says, "These aspects of modern information technologies enable foreign practitioners of information warfare to use automated Twitter accounts to amplify one-sided messages, to communicate with large populations at low cost without accountability, and at the same time to tailor political messages in a manner highly customized to narrow audiences."
Earlier this month, Alex Stamos, Facebook's Chief Security Officer, announced that the company had shut down some 470 inauthentic accounts and pages that they believe were created on behalf of the Kremlin and used to purchase $100,000 in advertising – roughly 3,000 ads – that pushed divisive issues during the end of last year's election. In another instance, security researchers found that one group of Twitter bots posted the hashtag #WarAgainstDemocrats more than 1,700 times on election night.
But while social media companies seem to be the frontline of the cyber war of words, they may have a lack of motivation, capability, or legitimacy to be the primary response. Shareholders of socials media companies judge partly on their "monthly active users," and therefore are reluctant to reduce their user count, even if a large portion are not real human accounts. Furthermore, with Facebook and Twitter having two billion and 328 million users respectively, the company faces a huge challenge of sifting through all the accounts. And finally, as the companies have acknowledged themselves, private companies should not be the arbiter of truth.
Not only are cyber capabilities used to steal material that is then leaked and disseminated, but it also used to garner information on the people governments might seek to influence. "Cyber is a way to characterize the environment and the target – which may be a nation, an individual, or anything in between," says Doug Wise, the former Deputy Director of the Defense Intelligence Agency. "You can then use cyber tools to extract information to give you very precise targeting data."
Unlike Western fears of cyber warfare designed to shut off the lights and interrupt communications – which would be considered an act of war and allow for a nation to invoke its' right to self-defense and conduct countermeasures – the difficulty in responding to such subversive information warfare that does not clearly meet the threshold of war, makes a retaliation framework difficult.
At a Senate Armed Services Committee hearing on cyber policy in May, Admiral James Stavridis, the former NATO Supreme Allied Commander, said the U.S. could respond to the Russian interference into the U.S. election by going after bank accounts of Russian oligarchs and Kremlin officials, including Russian President Vladimir Putin, and reveal them to the Russia public.
Russia has also been affected by their own subversive cyber campaigns. There were ongoing anti-corruption protests in Russia earlier this year as a result of documents revealing bribery and opulence – including by Russian Prime Minister Dmitry Medvedev – found within the compromised email accounts of Russian officials leaked by a anonymous collective known as Shaltai Boltai, Russian for "Humpty Dumpty."
But, much like the Panama Papers leaks in the spring of 2016 – which revealed the shadowy financial dealings of Putin's inner circle – the Russian state-owned media was able to spin it to minimize their impact. "The security organs of an autocratic society can clearly identify when non-traditional information starts to exist in their society," says Wise. "This is a lot easier for them than democracies because they already tightly control their information."
What's more, retaliation in kind – propagating false or one-sided narratives through digital media – could fall for the bait set by autocratic regimes, causing freedom of speech and democracy to be lost in the process.
"We are moving into an area where we would allow all types of content to be considered potential weapons, and therefore there can actually effectively be no free speech," says Alexander Klimburg, the Director of the Cyber Policy and Resilience Program at The Hague Centre for Strategic Studies. "We cannot conserve information warfare as the new normal by engaging in it or sanctioning this type of approach. If we go down that road, we have no room for democracy anymore."
Alternatively, General Michael Hayden, the former director of the NSA and CIA, said at the same Senate Armed Services Committee hearing that given that Russia attacked American foundations of democracy – its elections – the U.S. could respond by using "tools to attack their foundations of autocracy." This could involve, according to Hayden, introducing anonymizing technology and encryption that make it more difficult for the Russian government to track their own citizens and allow the public to speak freely and anonymously without fear of government reprisal.
Assisting the populations of autocratic regimes in determining their own truth perhaps is the appropriate response to disinformation campaigns seeking to obscure truth in democracies. Engaging in a full-on propaganda war over the internet, however, could bring the end of collective truth as we know it.
Levi Maxey is a cyber and technology analyst at The Cipher Brief. Follow him on Twitter @lemax13.