What Scares Vladimir Putin?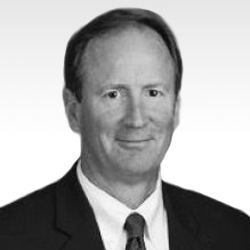 Rob DannenbergFormer Head of Security, Goldman Sachs
The U.S. is calling for more rigorous enforcement of sanctions against Russia after Russian ships fired on and seized three Ukrainian boats on Sunday, claiming the ships had 'illegally' entered its waters. 
Russia has been using Ukraine as a provocation point for some time, so will the tougher enforcement of sanctions – which the U.S. State Department is calling for – make any difference to Vladimir Putin?
The Cipher Brief talked to national security expert Rob Dannenberg about what would have an impact on the Russian President's provocative measures.  Dannenberg is a 24-year veteran of the CIA who served as chief of operations for the Counterterrorism Center, chief of the Central Eurasia Division and chief of the CIA's Information Operations Center. Dannenberg is also the former managing director and head of the Office of Global Security for Goldman Sachs, and the former director of International Security Affairs for BP.
This is Cipher Brief Level I Member Only content. It can be accessed via login or by signing up to become a Cipher Brief Member.  Joining this high-level, security-focused community is only $10/month (for an annual $120/yr membership).
Cipher Brief Members engage in high-level conversations about national and global security issues every day. If you're not already a member, you should be.
If you are experiencing any issues with signing up or signing in, please drop an email to [email protected].
We look forward to welcoming you to the community!