Trump Races Down 'Road to Authoritarianism'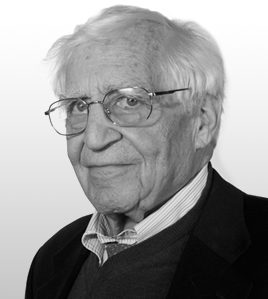 Walter PincusContributing Sr. National Security Columnist, The Cipher Brief
Don't be diverted by gossip and bizarre tweets. The most important record of events shows that President Donald Trump and his allies are taking the U.S. federal government down a road toward authoritarianism, starting with their early attempts to destroy the integrity of the Justice Department, FBI and the intelligence community.
If successful, Trump's activities as president will cause permanent damage to these institutions and the rule of law in this country. On the other hand, the potential harm might be reduced because those same activities have drawn the full attention of Special Counsel Robert Mueller III's investigative team, which is looking into them for possible charges of obstruction of justice.
It seems ironic that, even as Mueller's inquiry is closing in on Trump, the president appears to be having more success in getting the FBI and Justice to do his bidding via Twitter, i.e. the FBI reopening investigations into the Clinton Foundation and Hillary Clinton's e-mails.
Remember Trump's whining radio interview on the Larry O'Connor Show last Nov. 3? He said, "The saddest thing is, because I am the president of the United States, I am not supposed to be involved with the Justice Department, I'm not supposed to be involved with the FBI. I'm not supposed to be doing the kind of things I would love to be doing, and I am very frustrated by it."
As reporting has shown, Trump was already up to his neck in attempts to do all those things and more. He publicly and repeatedly has undercut his own intelligence agencies and attempted to manipulate the FBI and Justice Department in relation to the investigation of Russian interference with the 2016 presidential election and allegations that members of the Trump campaign were involved.
The newest element was contained in a Jan. 4 New York Times story by Michael Schmidt outlining how, early last year, Trump tried to prevent Attorney General Jeff Sessions from recusing himself from the FBI investigation by sending White House counsel Donald F. McGahn II to argue against Sessions taking that step.
Trump has never forgiven Sessions, since his recusal set the stage for naming Mueller special counsel and, simultaneously, increasing public support for the Russia inquiry.
Clearly, Mueller is Trump's bête noir today.
Schmidt's story also disclosed that, in the days before former FBI Director James Comey's firing last May, "one of Sessions' aides asked a congressional staff member whether he had damaging information about Mr. Comey."
But Trump had already started down this manipulation road much earlier, trying to control the FBI and its inquiry.
On Jan. 26, then-Acting Attorney General Sally Yates warned White House counsel McGahn that Michael T. Flynn, Trump's national security adviser, might not have told the truth about his Russian contacts when he spoke with the FBI in an interview two days earlier.
McGahn briefed Trump immediately after the Yates meeting, according to then-White House Press Secretary Sean Spicer.
The next day, Jan. 27, just a week after Trump was inaugurated, the president had a quickly arranged one-on-one dinner with then-FBI Director Comey. According to Comey, Trump suggested the FBI investigate the controversial and salacious dossier on Trump put together by retired British intelligence officer Christopher Steele. The purpose was "to prove," as Trump reportedly told Comey, that "it [events involving him that were outlined in the dossier] didn't happen." Comey said he told the president that he thought that would be a bad idea.
At the same dinner, in a discussion of Comey's position as FBI director, Trump said, "I need loyalty, I expect loyalty," Comey has said.
More than two weeks later, on the evening of Feb. 13, Flynn's resignation was announced, although Trump said quickly that he fired his national security adviser for lying to Vice President Mike Pence about his Russian contacts.
Comey has testified that, during an Oval Office meeting the next day, when others had left the room, Trump said to him, "I hope you can see your way clear to letting this go, to letting Flynn go. He is a good guy," a reference to cutting short to the FBI's investigation into Flynn, for being untruthful during his earlier FBI interview. Ten months later, on Dec. 3, Trump said for the first time that Flynn's firing was based on his having lied both to Pence and the FBI.
Trump's firing of Comey on May 9 would be a central element in any obstruction charge, with the president's various explanations part of the evidence.
For example, the next day, in an Oval Office meeting with Russian Foreign Minister Sergey Lavrov and Russian Ambassador Sergey Kislyak, Trump reportedly said, "I just fired the head of the FBI. He was crazy, a real nut job…I faced great pressure because of Russia. That's taken off…I'm not under investigation."
The day after that, May 11, Trump again linked the firing to the Russia investigation, telling NBC's Lester Holt during an interview, "In fact, when I decided to do it [fire Comey], I said to myself – I said, you know, this Russia thing with Trump and Russia is a made-up story… It's an excuse by the Democrats for having lost an election they should have won."
One article of impeachment of then-President Richard Nixon approved by the House Judiciary Committee in July 1974 was, "interfering or endeavoring to interfere with the conduct of investigations by the Department of Justice of the United States, the Federal Bureau of Investigation…" That's a political description of obstruction.
Another element of obstruction may be uncovered in the investigation, too.
Why did Flynn and former Trump campaign foreign policy advisor George Papadopoulos both lie to the FBI during their initial interviews with the bureau? Both have since pleaded guilty to lying to the FBI about their dealings with Russian contacts.
Their interviews took place after Trump was president. Did they speak to Trump, or to one of his officials before those interviews?
Another article of the committee-approved Nixon impeachment package was the then-president's "approving, condoning, acquiescing in and counseling witnesses with respect to the giving of false or misleading statements to lawfully authorized investigative officers…"
Of course, there is almost no chance Trump can be removed from office, no matter what Mueller's investigation turns up this year, while Republicans hold a House majority and chair the House Judiciary Committee, where any successful presidential impeachment action would normally begin.
The only path to impeachment requires that Democrats win a majority in the House of Representatives in this November's congressional elections. Otherwise, Donald Trump will probably remain president and commander-in-chief of U.S. armed forces at least until Jan. 20, 2020, leaving the federal government open to his continuing authoritarian whims.