Saudi Arabia's Complicated Troubles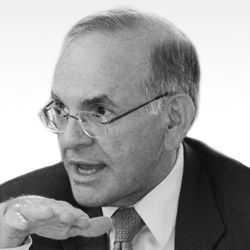 Gary GrappoFormer U.S. Ambassador to Oman
Demands for answers about what happened to journalist Jamal Khashoggi are increasing, as sources tell The Cipher Brief that the U.S. Administration is trying work out its next moves. 
Turkish authorities say Khashoggi, a critic of the Saudi regime, was killed inside the Saudi Consulate in Istanbul a week ago.  The Saudi government is denying any involvement in Khashoggi's disappearance.
President Donald Trump has said that his Administration is pressing the Saudi government for more information about what happened, telling reporters, "We're demanding everything." 
Meanwhile, a bi-partisan group of Senators sent a letter to the President on Wednesday asking for an investigation into whether or not sanctions should be imposed on Saudi Arabia, if in fact, the reports of Khashoggi's muder are verified.
Cipher Brief Expert Gary Grappo is a former U.S. ambassador and former Deputy Chief of Mission at the U.S. Embassy in Riyadh.  We asked him to comment on Khashoggi's disappearance, and as part of a broader piece on Riyadh, we also asked his thoughts on recent Saudi moves to jail and marginalize clerics, as well as what he sees within the next 12 months on the likely outcome of the Qatar crisis.
This is Cipher Brief Level I Member Only content. It can be accessed via login or by signing up to become a Cipher Brief Member.  Joining this high-level, security-focused community is only $10/month (for an annual $120/yr membership).