Re-Evaluating Cyber Security for 2019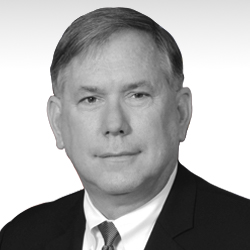 Rick LedgettFormer Deputy Director, National Security Agency
2018 was a rough year for customers and companies impacted by cyber breaches.  Businesses from Under Armour to Facebook to Marriott were targeted by hackers, leaving the data of hundreds of millions of customers exposed this year.  According to Cipher Brief experts, 2019 isn't likely to be much better and The Poneman Institute estimates that the global cost of a data breach rose 6.4% in 2018, to $3.86m.
Cipher Brief Expert and former Deputy Director of the NSA, Rick Ledgett spent a career in government that included leading the NSA's Media Leaks Task Force from June 2013 to January 2014, just as the NSA was dealing with a particularly damaging insider threat named Edward Snowden.
Ledgett spoke with The Cipher Brief about finding more effective ways to build in resiliency in 2019 and about what concerns him most from a national security perspective.
This is Cipher Brief Level I Member Only content. It can be accessed via login or by signing up to become a Cipher Brief Member.  Joining this high-level, security-focused community is only $10/month (for an annual $120/yr membership).