Christchurch Attacks Could Impact Counterterrorism Strategy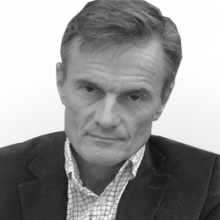 Nick FishwickFormer Senior Member of the British Foreign Office
At least 50 people were killed and another 50 wounded in Friday's Christchurch attacks.  New Zealand authorities worked through the weekend to identify the victims as quickly as possible in order to allow for them to be buried in accordance with Muslim tradition.
The suspect in the shootings, 28-year-old Brenton Harrison Tarrant has been charged with murder.
Cipher Brief Expert Nick Fishwick, who is a former senior member of the British Foreign Office, considers the impact that the attack could have on New Zealand's strategies to combat terrorism.
This is Cipher Brief Level I Member Only content. It can be accessed via login or by signing up to become a Cipher Brief Member.  Joining this high-level, security-focused community is only $10/month (for an annual $120/yr membership). What a great and inexpensive way to Feed Your Need to Know….