A King, a President and the Fate of MbS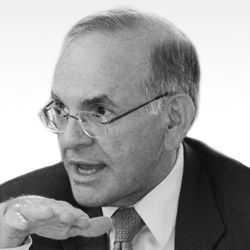 Gary GrappoFormer U.S. Ambassador to Oman
Saudi Arabia and its crown prince, Mohammed bin Salman, (MbS) are confronting a crisis. How they manage to extricate the kingdom will have potentially long-term consequences for the kingdom, its relationship with the U.S. and for its image worldwide.
It is tempting to exaggerate such situations. In this case, the drip, drip, drip of information coming from Ankara and Riyadh seem to all but confirm that this was no less than an officially orchestrated mission to snuff out the life of widely known opposition Saudi journalist, Jamal Khashoggi, and then cover it up. So, this situation is different, and the only question remaining is who ordered the hit.
This is Cipher Brief Level I Member Only content. It can be accessed via login or by signing up to become a Cipher Brief Member.  Joining this high-level, security-focused community is only $10/month (for an annual $120/yr membership).
Cipher Brief Members engage in high-level conversations about national and global security issues every day. If you're not already a member, you should be.
If you are experiencing any issues with signing up or signing in, please drop an email to [email protected].
We look forward to welcoming you to the community!