The U.S. Intelligence Mission Targeting North Korea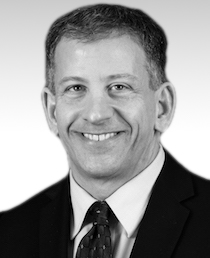 Daniel HoffmanFormer Senior CIA Officer
Shortly after he was sworn in as Director CIA in January of 2017, now-Secretary of State Mike Pompeo made some bold moves that put renewed focus on the North Korea threat.
First, he oversaw the establishment of the CIA's Korea Mission Center, meant to better bring together the resources available to the Agency, and second, he brought back an old CIA hand – a Korean-American named Andrew Kim – to run it.
It was a decision that raised few eyebrows.  Kim – who was raised in South Korea – was a well-respected and established subject matter expert on the region and someone who m both Pompeo and President Donald Trump had come to rely on as they prepared for the Singapore summit with North Korean leader Kim Jong Un.
The US. Intelligence mission that helped get us to where we are today was significant. While serving as DCIA, Pompeo began engaging with North Korea through the CIA's relationships with both North Korea's intelligence service, the Reconnaissance General Bureau, and South Korean National Intelligence.  It made sense to have an Intel expert who had a deep understanding of how to leverage those relationships and there was a clear history of success in doing so.  In fact, CIA subject matter experts filling prominent roles in policy and negotiations was not unprecedented.  Fellow Cipher Brief Expert, Ambassador Joseph DeTrani is a retired senior CIA officer with deep substantive expertise on Asia.  He became President George W. Bush's special envoy for nuclear negotiations with North Korea from 2003-6.
With Secretary Pompeo having created the framework for the onset of negotiations, the CIA and Andrew Kim in particular took on a prominent role in providing support to the highest levels of government while also fulfilling their traditional responsibilities of collecting tactical and strategic intelligence on North Korea.  The CIA prepared the leadership profiles of Kim Jong Un and his coterie, to assist President Trump and his team in crafting their approach to building personal relationships, starting with the President's one on one meeting with Kim Jong Un to kick off the summit.
With native Korean language ability and extraordinary substantive experience in the region, Andrew Kim would most effectively support Pompeo's personal meetings with a direct assessment of Kim Jong Un and his leadership.
Summit preparation would also involve CIA's assessment of Kim Jong Un's recent diplomatic charm offensive, which included meetings with South Korea's President Moon Jae-in, China's President Xi Jinping, and Russian Foreign Minister Sergey Lavrov.   It's a critical function that CIA analysts provide – outlining the broader strategic goals and personality assessments of the major influencers.
Having become accustomed to countering Russia's meddling in our election, U.S. policymakers found themselves countering Russia's efforts to thwart U.S. efforts to bring peace to the Korean Peninsula.
Here's an example:  During his meeting with Kim Jong Un in Pyongyang, Lavrov reportedly mentioned the possibility of ratcheting down economic sanctions against North Korea before denuclearization.  The U.S. would have likely assessed Lavrov's gambit was designed to weaken the U.S. negotiating position and maintain Russia's close relationship with its former client state.  Like China, Russia is intently focused on taking every opportunity for economic predation, particularly in the event nuclear disarmament talks open new opportunities to integrate North Korea into the regional and world economies.
China, which has a complicated, sometimes contentious relationship with North Korea, wants to retain a preeminent role in the region.  President Trump's decision to eschew the Six Party format in favor of a bilateral approach to North Korea has likely unnerved China and Russia.  Both countries want to reduce U.S. economic and political influence in their part of the world, as well as reduce or eliminate the U.S. military presence on the Korean peninsula.
But getting here isn't where the Intel mission ends.  In fact, it's just the beginning.
If this summit leads to more serious negotiations, and an eventual denuclearization agreement, then CIA will be responsible for providing details on North Korea's nuclear sites including uranium enrichment facilities, ICBM site locations, and the thousands of North Koreans involved in the nuclear program.  Based on past North Korean egregious double-dealing, it wouldn't be unlikely for the U.S. to adopt a mistrust and verify strategy.  Intelligence collection would be crucial for determining the extent to which Kim's regime is being truthful about the number and location of its nuclear sites.
And there's another mission with potential broad global ramifications. The move to denuclearize would also risk creating a brain drain proliferation challenge of the sort we faced when the Soviet Union collapsed.  It wouldn't be surprising to see North Korean scientists, freshly out of work, to seek to employ their skills elsewhere.   The September 2007 Israeli strike on the North Korean model il Kibar nuclear reactor in Deir ez Zor, Syria was a clear example of North Korea's proliferation threat and just how effectively it can spread.  CIA and its foreign government partners would need to track and counter the potential for North Korean nuclear scientists to provide our enemies with the know how to build other nuclear programs.
At the heart of the current intelligence challenge, is the level of confidence with which CIA assesses Kim Jong Un might be using his pursuit of an ICBM and nuclear weapons capability to strike the U.S. homeland, essentially as bargaining chips in return for food, energy assistance, and integration to the world economy.  Is it possible that Kim Jong Un, in spite of his statements in favor of denuclearization, is more interested in enhancing his own stature from a bilateral summit with President Trump, providing modest relief from sanctions to halt his economy's free fall, and at the same time, gaining international acceptance of North Korea's status as a nuclear state?
Keep in mind that Kim is taking a great risk by even considering some economic reform.  For years, the Kim family dynasty has repressed its people.  The collapse of the Soviet Union and so-called Arab Spring demonstrate that even as they seek to project an outward appearance of strength, autocratic regimes are fundamentally decrepit.  Their vulnerability is exposed when people lose their fear to protest and revolt.  We should therefore be prepared for the scenario, however remote, that Kim's regime collapses entirely and results in a lack of control over North Korea's nuclear, biological, and chemical weapons.
Intelligence will therefore need to be multifaceted in support of the three-pronged policy challenge of negotiations, proliferation, and a longer-term potential loose nuke scenario in the event the Kim regime loses its grip on North Korea's extensive weapons of mass destruction arsenal.