A Rapp Sheet Worth Writing About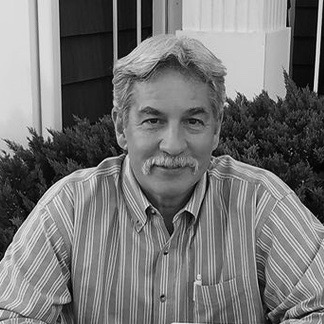 Bill RappFormer Member, CIA's Senior Intelligence Service
Bill Rapp's real story is just as interesting as the ones he makes up. The former CIA Analyst began working in West Germany back when the country was still divided after World War II.  He also worked in Turkey and the Aegean, Canada, Iraq and London. It wasn't where he set out to go. Pre-CIA, Rapp's love for history led him to an early career as a professional historian.  With a PhD from Vanderbilt University, he taught history before finding the inspiration to take his passions further, eventually finding his calling first with the CIA, and later, as an author.
The Agency is a bit of a family affair for the Rapps. Readers of the Dead Drop were among the first to hear that Cynthia Rapp, (better known as Didi) was named the new Deputy Director for Analysis earlier this year.
Now, with a series of novels under his belt, including The Hapsburg Variation (A Cold War Thriller), Tears of Innocence, Berlin Breakdown, Burning Altars, and Angel in Black, UnderCover caught up with Rapp to talk about his journey to become a novelist, and about his upcoming book, The Budapest Escape, scheduled for publication later this year.
This is Cipher Brief Level I Member Only content. It can be accessed via login or by signing up to become a Cipher Brief Member.  Joining this high-level, security-focused community is only $10/month (for an annual $120/yr membership). What a great and inexpensive way to Feed Your Need to Know….