Staying Competitive in a Crowded Open Source World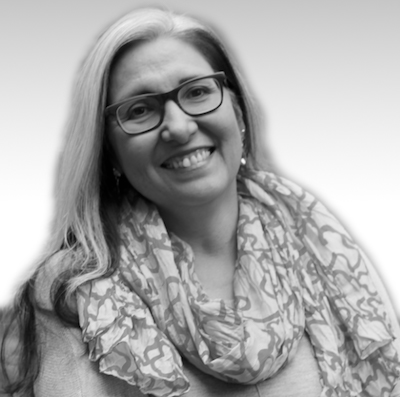 Carmen Landa MiddletonFormer Deputy Executive Director, CIA
Technological advancements in the past 30 years have in many ways democratized access to information and disrupted countless industries – from journalism to national security.
Increasingly, intelligence-rich assessments are being made by non-intelligence professionals. Consider the 20-year-old Australian student who revealed the pattern of life on U.S. military bases, simply by analyzing GPS-tracking company Strava's published heat map of fitness tracking devices; or the work by researchers at the Middlebury Institute of International Studies to confirm a North Korean solid-fuel mission engine test by using open source technology.
Organizations such as Bellingcat and The Citizen Lab are bringing creativity, focus and rigor to open source material and delivering results that can easily be labeled as open source intelligence (OSINT).
The rise of citizen investigative journalists leads inevitably to the emergence of citizen intelligence officers, who bring their full suite of skills and tools, coupled with an ability to tap into global talent virtually, to address today's most complex intelligence questions. So, how can traditional open source intelligence professionals compete in what is quickly becoming an environment in which non-intelligence individuals and organizations, with quite different motivations and objectives, are also participating? More importantly, what does this mean for U.S. intelligence community's ability to maintain strategic advantage in the open source world?
When I began my open source career at the former Foreign Broadcast Information Service (FBIS) in the mid-80s, there was no real external competition to the organization and its signature product, The Daily Report, which was revered by intelligence professionals and academics alike.
With the rise of CNN and other 24-hour news cycle-platforms, open source professionals felt the heat of being erroneously compared to news media, enduring quite pointed questions about the necessity of this intelligence capability.
Today, however, there is a greater appreciation for and understanding of OSINT, especially in terms of the sophisticated tradecraft that is required to effectively operate in the increasingly complex and dynamic open source environment. One only needs to read The Citizen Lab's analysis of WeChat's role in managing the message of China's 19th National Communist Party Congress or Bellingcat's Guide on How to Conduct Comprehensive Video Collection to get a sense of the skill-set required to operate in this environment. In addition, individuals and organizations in this open source space are sharing their tradecraft on websites, in blog posts, at workshops and conferences, and others are learning and joining the activity.
The competition is becoming quite real, and both the dedication and enthusiasm displayed by these non-intelligence practitioners are impressive. For those open source intelligence elements to maintain a competitive advantage, I suggest three simple strategies:
Maintain Scale – There is no current organization that can compete with the depth and breadth of CIA's Open Source Enterprise (OSE); at least not yet. The combination of foreign language skills, area expertise and the penetrating knowledge of the open source environment – from Burundi to Yemen – remains one of OSE's most critical strengths, as it continues to respond to intelligence questions about any corner of the world with authority. Global coverage, however, of the less important areas of the world is constantly under threat, as managers contend with the resource tradeoffs necessitated by limited budgets and the demands of the highest priority targets.
Invest in Tools and Strategies – Technological solutions to address the information challenges posed not only by the speed and volume of data, but also the authenticity of that data, are being developed at a head-spinning pace. This development is happening in the open, where bright minds are lending their creativity and problem-solving skills to these challenges. If open source intelligence officers are going to maintain their position as the best in class, they need to have the most effective and innovative tools and strategies available. This is not only a question of obtaining resources for new tools, but open source intelligence officers need to be aware of how the strategic and practical tradecraft is evolving so that they may incorporate these new strategies into their own toolkit.
Leverage the Competition's Strengths – Historically, access to clandestinely derived intelligence gave open source intelligence professionals an added advantage. While this remains true to some extent, this construct is actually diminishing with the explosion of open source information available worldwide. The amount of accessible information that can be analyzed, collated, curated and scrutinized is resulting in assessments, determinations and revelations with real intelligence value. The agility and unique insights many of these individuals and organizations have gained sifting through terabytes of data provide them with some degree of expertise. Considering what current work might be better provided by outside competition in order to focus on the most important and urgent intelligence questions would be wise, as the competition is here to stay.
Tennis great Rod Laver said, "The time your game is most vulnerable is when you're ahead. Never let up." Competition can provoke a number of reactions – from denial and disbelief to inspiration and motivation. This is OSINT's time to consider the competition and use it for the nation's advantage.