In a Future Military, You Must Spend to Deter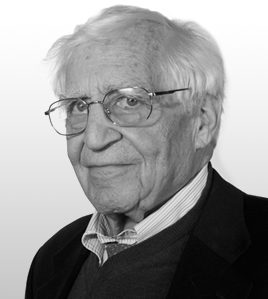 Walter PincusContributing Sr. National Security Columnist, The Cipher Brief
OPINION — President-elect Joe Biden and Defense Secretary-designee ret-Gen. Lloyd Austin will inherit a Defense Department already in transition, shifting to China as the future major threat, replacing terrorism, and the Indo-Pacific theater, rather than the Middle East and Central Asia, becoming the center of military attention.
Another major change from the Pentagon of four years ago is preparation for fundamental change in the character of war as the full impact of the information revolution has its effects, thanks to the internet, e-mail, the iPhone, and Artificial Intelligence.
At the December 3, U.S. Naval Institute virtual Defense Forum Washington 2020, Joint Chiefs Chairman Mark A. Milley gave his views on technology and its implications for future warfare.
"Between domains in space and cyber, we can reach out and we can track, see, identify, and then if we can see it and now we have long-range munitions, we can hit it," Milley said.
"This is fundamental," he added. "This has a huge impact on the future of combat, regardless of what domain you are in."
He went on to say the commercial world is rapidly expanding technologies that will effect military operations, citing robotics as one example.
"Most militaries are going to maximize the use of robotics at some point in the future," Milley said, putting it in a 10-to-15-year time frame.
Milley went on, "If you put Artificial Intelligence (AI) with a manned machines scheme, add robotics, put in precision munitions, the ability to sense and see; pull in a few hypersonic weapons and go to the addition of about another 10 or 15 technologies, you've got a fundamental shift in how we are going to have to fight."
He admitted neither he or his colleagues, and perhaps no one right now, has the answer to where warfare is going to end up, but he said now is the time to experiment and explore in what he called "a campaign of learning" that in the end, will "likely be decisive in the conduct of wars."
The geostrategic environment — who we fight and where — has primarily been changed by China's development of a strong military and Beijing's vision of the future, according to Milley.
"They are developing an exceptionally strong military that is going to be capable in space and cyber, on the sea, land and air," he said, and "they have a very deliberate plan and a vision of the future."
Milley described the Chinese military plan as "very calibrated and they know the interim objectives that they're trying to meet with their intent. Their intent is to essentially match the United States' military capability and capacity by, call it the mid 2030-ish timeframe, 2035. And they would like to not only match but to exceed us, to dominate us, to be able to beat us in armed conflict by the mid-century."
He said China is building a blue-water navy because it is dependent on raw materials shipped from overseas and open sea lanes to sell its goods – in short to keep its economy going. Up until recently, the U.S. Navy and its allies have dominated the Pacific area oceans, but the Chinese presence is growing as Beijing has developed advanced, ship-launched missiles and built-up island bases from which to fire them.
The U.S. response has to be growing its naval, air and space power so that the Chinese see there is no way to defeat American forces. That would be the deterrence needed, according to Milley. "Our best way is the diplomatic approach, backed up by the Navy….assertive, but peaceful," was the way he put it.
While China is the main future threat, Milley still says the U.S. has to continue to be concerned with Russia, North Korea and Iran and recognize the possibility of "a multipolar war."
Milley described the next decade as affected by climate change impacts on food and water, with urban areas growing by mid-century to hold some 80 percent of the world population, and thus raising the threat of further pandemics. In short, he predicted new stresses on global order could increase the possibility of a great power war.
He said current talk of a 500-ship U.S. Navy was "aspirational," but saw the future fleet composition as consisting of 25 percent of unmanned vessels. Another growing fleet element would be submarines, with Milley predicting 70 or more added to the fleet by the 2035-to-2045 period.
Today's 11 aircraft carriers should in the future, be replaced, Milley said. Now, however, other than building perhaps five or six smaller carriers, he does not know of something better to replace the larger ones. He described destroyers as the Navy's "workhorses," but in the future robotic vessels "on the water and underwater" would be tied to manned destroyers.
To meet the worldwide threat, Milley talked of changing the U.S. deployment of forces. He said there are too many permanent U.S. bases overseas, mentioning those in South Korea and the Middle East. He described them as "not smart for the future." He said if U.S. policymakers want to retain international leadership backed up by military force, keeping a forward presence makes sense, but in the future, using rotational troops on open bases already stocked with pre-positioned equipment.
Milley also talked of needing highly lethal, smaller, survivable military units, self sufficient in their logistics, and hard to detect. They would be connected by communications to other systems, and able to bring in additional firepower if needed. "Smaller will be better in the future," he said.
While today's joint war fighting doctrine will continue in the coming years, Milley said he sees the need to develop a new concept as we move closer to 2045. To get there, will take experimenting using new technologies in part through what he called "high risk exercises," some of which would be large scale.
All this, Milley admitted, would require what he estimated was consistent, annual growth of 3-to-5 percent in the defense budget. However, he thought that "highly unlikely." Being more realistic, he said the defense budgets in the immediate future would be "flat or even down," given the cost of the pandemic.
Speaking ahead of Milley at the same event, Admiral Michael M. Gilday, Chief of Naval Operations, also talked of the "hybrid fleet of the future" with unmanned vessels under and on the seas, along with the need to test new tactics in what he described as "big exercises." He also stressed the future need for more global logistic support for the Navy because in the future, it has to sustain fighting against "a peer adversary," meaning Chinese Navy ships.
A last-minute, December 9, White House release of the Navy's 30-year, Long-Range Plan for Construction of Naval Vessels proposed previously unplanned, major increases in shipbuilding for coming years. For example it set $27 billion for shipbuilding in fiscal 2022, a sharp jump from the proposed $19 billion for fiscal 2021 now before Congress. Growth continues up to $33 billion in fiscal 2026.
The Trump plan does support funding for 21 unmanned vessels between 2022 and 2026, saying "Unmanned systems continue to advance in capability and are anticipated to mature to become key enablers through all phases of warfare and in all warfare domains."
The website Breaking Defense last Thursday quoted Rep. Joe Courtney (D-Conn.), chairman of House Armed Services Seapower Subcommittee saying, "The galling part of this is that we had a 2021 budget [from the White House] that cut Navy shipbuilding by 17%, only to have the administration turn around months later with a massive new request."
A December 10, Congressional Research Service paper said, "The Administration that takes office on January 20, 2021, may choose to adopt, revise, or set aside the document that was released on December 9, 2020," meaning the Biden team can take it or leave it.
Navy growth is clearly part of the Defense Department's future as the professional military studies what it will need in a force that could deter a future war or be ready to fight one.
Whether the Biden-Austin team can afford to, or even wants to undertake what's been handed to them on paper remains to be seen as they first must deal with the economic problems facing them in 2021's post pandemic world.
Read more expert-driven national security insights, perspective and analysis in The Cipher Brief