Trump's Silence on Russia Means His Chiefs Have to Say Too Much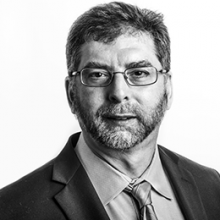 Todd RosenblumFormer Acting Assistant Secretary of Defense for Homeland Defense and Americas' Security Affairs
President Donald Trump's unwillingness to publicly make plain that Russia is undertaking a large-scale active measures campaign against our democracy is forcing others in office to fill the void. It is leading lawmakers to press executive branch officials to make explicit statements about military war plans and intelligence community covert findings.
The president's astounding reticence to speak to the threat also is leading executive branch officials to seemingly use that open forum to force the White House into a more decisive place.
Russia, China and others are gaining too much insight into our plans and intentions as a result.
Hearings this week in the Senate Armed Services Committee with outgoing director of NSA/Commander Cyber Admiral Mike Rogers and his nominated replacement, Army Lieutenant General Paul Nakasone illustrate the pernicious impact of leadership failures at the top of government.
Rogers made the most news when he responded this week to questions about Russian election interference, by saying he did not have new guidance from the Secretary of Defense or the president to act against Russia, and that his standing authorities are not enough to counter and deter Moscow in cyberspace. His revelation came after he and other intelligence community chiefs made similar public statements in the Senate intelligence committee's Feb. 13 Worldwide Threat hearing, one of the committee's only open hearings each year.
Whether intended or not, Rogers' admission in an open hearing provided too much information to our adversaries. It also encouraged follow-up on this same line of questioning by several senators in Nakasone's confirmation hearing on March 1. Many senators remained circumspect, noting they would pursue Nakasone's views on authorities, findings and capabilities in closed session, but Moscow garnered important insights about sensitive planning in response to questions and comments from no fewer than 10 senators about our limited preparedness and intention to hold Moscow accountable.
Members, of course, have the right and obligation to press administration officials on matters of policy, and Nakasone's confirmation hearing covered a range of critical topics typically covered in open sessions of hearings. Several senators raised issues like the quantum computing race with China, cyber workforce retention, Homeland Security capacity, whether Russian interference constitutes an act of war, whether (and when) NSA and Cyber Command should be separated and when Cyber Command will be fully operational as an independent combatant command. (It no longer is an element of Strategic Command.)
Nakasone has an extraordinary background for leading the new combatant command. He has led Army Cyber Command since 2016 and the Cyber National Mission Force at U.S. Cyber Command before that. He has led troops in Korea, Afghanistan and Iraq, and served as the senior intelligence officer at the battalion, division and corps levels. In his opening statement, Nakasone provided four guiding principles: (1) operating and aggressively defending our networks is a foundational mission; (2) the need to impose costs on our adversaries by persistent delivery of cyberspace effects; (3) defending the nation is a public-private, whole-of-nation and international effort; and (4) our people are more important for success than the technology itself.
As is typical in all hearings, the political subtext can be as important as the hearing topic itself. Thematically, and following Rogers' comments earlier in the week, the president's defenders on the committee framed questions around the assumption that problems with Russia (and China) in cyberspace far predate the Trump administration (with the corollary that the Obama Administration did not do enough), and that the NSA director and Cyber Command chief is responsible for executing orders, not making policy.
The president's opponents, of course, pushed Nakasone to affirm Rogers' statements about lacking new guidance and that the U.S. is not doing enough to deter and respond to Russia's attack on our democracy. In an obvious attack on the president, one member asked Nakasone who is the highest authority in government to lead our response to Russia?
As with all things Russia, the president's focus only on self is creating a dangerous void in homeland defense and eroding discretion in public discourse on national security. Rogers' candor in open hearings (along with his peers across intelligence community agencies) about the president's apparent indifference to Russian meddling has led members to dive too deeply for open hearings into matters best left for closed events.
Members must demonstrate to voters that they take the nation's security seriously, and they want to be seen in public forums as curious and responsive to voids in readiness. The best way for members to keep lines of inquiry about war plans and intelligence findings in the background and away from peering foreign eyes is for there to be sound, proactive policies in place from the White House. We are not there.