5 Reasons to Support a Space Force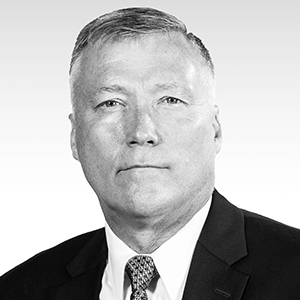 Lieutenant General Kevin McLaughlinFormer Deputy Director, U.S. Cyber Command
Vice President Mike Pence put a little rocket fuel behind plans to create a new Space Force on Tuesday by announcing that President Donald Trump has directed the Pentagon to create a U.S. Space Command.  Speaking at the Kennedy Space Center in Florida, Pence said that the new Command will be led by a four-star General and will bring together some 18,000 military and civilian personnel to focus on the final frontier.  The next step, which requires Congressional approval, would be the creation of an actual Space Force, which would officially become an additional branch of the U.S. Armed Services.   
Cipher Brief Expert and former Deputy Commander of U.S. Cyber Command, Lt. General Kevin McLaughlin (Ret.) recently testified before the National Space Council in strong support of a Space Force.  TCB asked him to explain why he thinks it's a great idea. 
This is Cipher Brief Level I Member Only content. It can be accessed via login or by signing up to become a Cipher Brief Member.  Joining this high-level, security-focused community is only $10/month (for an annual $120/yr membership).