Putting Focus on the Real Russian Threat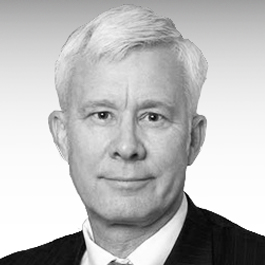 Rolf Mowatt-LarssenFormer Director of Intelligence and Counterintelligence, U.S. Department of Energy
When the President said this week that U.S. intelligence agencies have 'run amok', he was offering the statement in part to explain why he was nominating John Ratcliffe as the next Director of National Intelligence.  The President told reporters "I think we need somebody like that in there.  We need somebody strong that can rein it in because as I think you've all learned the intelligence agencies have run amok."
Ratcliffe is already facing scrutiny from both political major parties over his lack of intelligence experience and that lack of experience, even more than the President's comments about the IC, is troublesome to national security experts, particularly those who have focused on Russia and understand the threat to U.S. national security.
Cipher Brief Expert Rolf Mowatt-Larssen came out strongly this week against the President's expected nominee warning sharply against what he sees as the politicization of Intelligence. He tweeted this week that 'Trump is making an argument that the CIA and FBI cannot be trusted and must be put under tight (his) control.'
Mowatt-Larssen is former Director of Intelligence and Counterintelligence at the U.S. Department of Energy and spent more than two decades at CIA.  He says the Russians are worried about the state of affairs with the U.S.  He should know.  For more than ten years, he has been a part of – and has led – track two talks with the Russians on a number of security-related issues.
Here's a breakdown of what he believes is the real Russian threat.
This is Cipher Brief Level I Member Only content. It can be accessed via login or by signing up to become a Cipher Brief Member.  Joining this high-level, security-focused community is only $10/month (for an annual $120/yr membership). What a great and inexpensive way to Feed Your Need to Know….