Haspel Nominated to Lead CIA, Pompeo to Replace Tillerson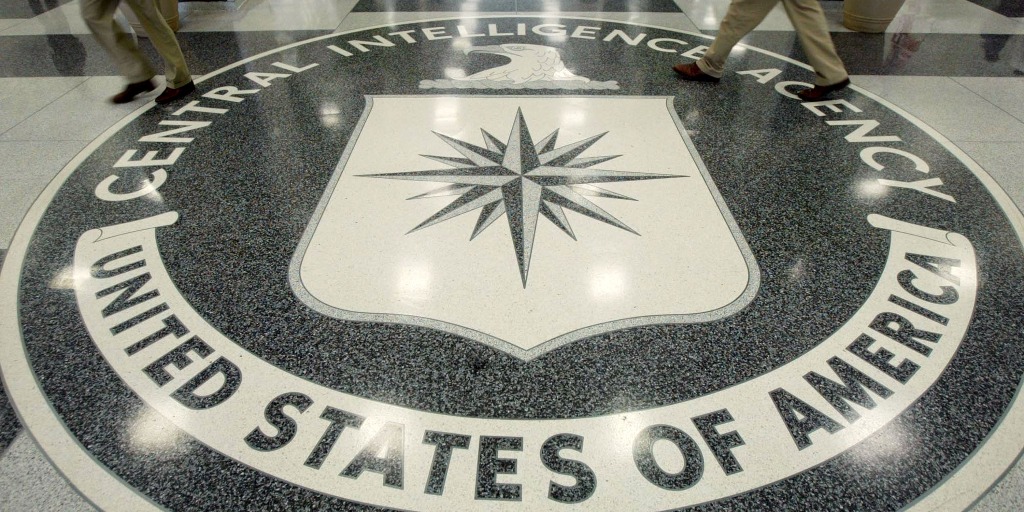 In a Trump administration shake-up announced by tweet, President Donald Trump declared his intent to nominate CIA Director Mike Pompeo to lead the State Department to replace the embattled Rex Tillerson, and the CIA's deputy director, Gina Haspel, to take over for Pompeo at the intelligence agency. If confirmed, Haspel would be the CIA's first female director.
Haspel joined the agency in 1985, and served many times as Chief of Station, as well as Deputy Director of the National Clandestine Service, Deputy Director of the National Clandestine Service for Foreign Intelligence and Covert Action, and Chief of Staff for the Director of the National Clandestine Service.
Haspel was also linked to the controversial Bush era rendition and enhanced interrogation program, ordered by to destroy recordings of waterboarding by her then-boss Jose Rodriguez.
The Cipher Brief asked its experts about the nomination. Those conversations are adapted for print below.
Former CIA and NSA Director Gen. Michael Hayden
I think Gina's choice to stay in the director job will make CIA the most calm spot in the American government for the foreseeable future. She's a great choice and she's highly regarded, and so Pompeo's moving on – that's disturbing, it creates turbulence. But if you want to end the turbulence as quickly as possible, you elevate a beloved and respected deputy, experienced in the agency. I think the CIA is going to be pretty calm about this.
But her alleged role in black sites and enhanced interrogation will present challenges.
She's got a confirmation issue, and they will be coming out of the woodwork with her previous history. But that's a fight I think the president wouldn't mind having. "I'm tough on terrorism. These people aren't." So it may be personally difficult for Gina, but I do think she gets confirmed and I think again the administration doesn't mind arguing along that line. Challenging the first female nominee to be director of the CIA might create its own extra burden.
Gina Haspel did precisely what the agency and the nation asked her to do.
As for Tillerson's ouster, there was never positive chemistry between Trump and Tillerson, but I did always view Tillerson as a counterbalance to the president, and I think we lose that because Mike Pompeo I believe thinks and talks more like the president. There's some good news to that in terms of a smoother relationship, but bad news in that he is less instinctively a counterbalance. Tillerson worked more closely with Defense Secretary Jim Mattis. I think they also were likeminded. Now what becomes of that?
Tillerson just made a strong comment about UK Prime Minister Theresa May's accusations that Russia was behind the nerve agent attack on a former Russian spy in Britain.
There's a decent case to be made that that was a proximate cause for what happened today. It may very well be that he was off script and that was the last straw.
Former Director of National Intelligence Lt. Gen. (Ret.) James Clapper
I think the world of Gina; she is capable, smart, very experienced, well respected by the Agency rank and file, and a great person. I think it's much better to have intelligence professionals serving in senior intelligence positions. I think Secretary of State is a more natural fit for Mike Pompeo, given his policy activism. I have a hard time envisioning his presiding over the continued dismantlement of the State Department.
I think Gina will be excellent as Director, as long as she is ready to be fired at a moment's notice. She will be tested on telling truth to power. She will, I think, ultimately be confirmed, but will be challenged by some Democrats (notably California Democrat Sen. Dianne Feinstein) about Gina's connection with the CIA rendition and black site program.
Gina's last job before moving to be Deputy Director was Chief of Station in London for me, as the DNI representative to the UK. She was superb in that job—very community focused. In that sense, she'll work very well with DNI Dan Coats and Principal Deputy Director at DNI Sue Gordon. My experience is she was great to work with. (My ringing endorsement probably won't help her with this administration.)
What signal does this send to Russia, as the announcement came after Tillerson's strong statement supporting the British prime minister, and attacking Russian aggression?
Actually, I don't think it conveys any "new" message to Russia; they already know we're in turmoil.
Former CIA Deputy Director of Intelligence Carmen Medina
I think Gina Haspel would do quite well as director of CIA. She is a thoughtful professional who has a balanced understanding of CIA's role: she knows firsthand the operator's world but also understands the importance of analytic rigor and objectivity. I am confident that she will concentrate on enabling the men and women of CIA to do their jobs despite the political turbulence around them.
As for why Tillerson was fired one day after making strong statements about Russian aggression in support of the British prime minister – in contrast to less definitive statements out of the White House: One of my primary analytic rules is that actions reveal intentions and motivations. Firing Tillerson the day after he made a strong statement about Russian criminal/terrorist activity is not just a coincidence.
Former director of CIA's National Clandestine Service John Bennett
Obviously I am not an objective observer since Ms. Haspel served as my last deputy when I was director of CIA's National Clandestine Service and succeeded me as Acting Director. That said, she is one of the most accomplished officers of her generation, having held a series of major field commands and headquarters positions.
She has served in Europe, in denied areas and the Third World. She has taken on some of the most demanding and least rewarding assignments in the War on Terror, not because she sought them out, but because she felt it was her duty during the time of greatest anxiety and uncertainty for the American people in the immediate aftermath of 9/11.
She has a proven track record in multiple assignments of being able to work productively with key foreign partners as well as the FBI. She is extremely smart, strong and unfailingly honest. She is totally committed to the CIA's mission. Her relationship with the former CIA chief Pompeo will only be a plus if he is to become Secretary of State. It will be very reassuring for the CIA work force that the president has selected a respected career professional to be the next DCIA.
I suspect she will face the same issues in confirmation that were raised when she was named as deputy director of the CIA, specifically her role as Jose Rodriguez's chief of staff when he ordered the tapes destroyed and her time managing a detention facility.
Given the current polarization on the Hill, including on the intelligence oversight committees, I suspect she will also be pushed on how she views recent pronouncements by some members that disavowed Russian meddling in the election.
I expect Ms. Haspel will continue with the integration of CIA capabilities under the mission center concept but reinforcing the roles of the directorates rather than marginalizing as many believe former CIA Director John Brennan had done.
Finally, like me, Ms. Haspel "grew up" in CIA during the Cold War. She will have no illusions about the nature of the Russian state or the KGB trained autocrat who runs it.
Mary Beth Long, former Assistant Secretary of Defense for International Security Affairs, and CIA officer
Gina will do a fantastic job. She knows how the building works. She will have some hurdles to overcome. Some issues were raised when she was nominated to do the deputy job. Traditionally, the CIA director has strong links with Congress in order to talk about programs, and ensure the shepherding of the budget to keep the intelligence community on board with programs, but Gina will rise to the occasion. Most importantly, she has the admiration and respect of the workforce.
I do think the agency will be sorry to see Director Pompeo go. But he'll be just across the river so hopefully he'll join up the agency and State to work hand in glove. I do think he won them over with his respect for the organization and his willingness to work with them. I think he invigorated some of the operations that former CIA director John Brennan discouraged. I don't think the agency has got under its belt the number and types of anti-terrorist and covert operations of old that some of the officers wanted to re-initiate. He probably didn't have time.
I sincerely hope that Gina continues along that track and gets the agency more aggressive, less risk averse and working harder on true espionage and covert action particularly when it comes to the rising Russia and China and the continued morphing of the counterterrorism threat.
I know there's a lot of pressure on the building to come up with a plan, particularly for countering ISIS's messaging and the morphing of ISIS and al Qaida and other terrorist organizations out of the physical space and into cyberspace, and complaints that those efforts have not been sufficient thus far. Hopefully, Gina will double-down on re-invigorating campaigns to get ahead of the movement out of Syria and out of the battle space of violent Islamists, into the next place they'll land, including on the internet and social media.
The appointment will help elevate women within the CIA, but not resolve the longstanding problem of inequity, Long says.
I think the building has a long way to go with representation of women and minorities at its upper ranks. I'm aware that during the previous administration, a survey was done, and the advisory board to DCIA Brennan raised it as a continuing issue that the work force did not represent Americans writ large but it was also situated poorly to operate clandestinely in the world in that it simply did not have sufficient numbers of minorities in its operational ranks as well as its senior ranks, and I don't think Pompeo had sufficient time to have any impact on that, but hopefully this will send a signal to others that there is an effort underway.
But I'm certain that Gina was not chosen because she was a woman, because there will people who say that. She was chosen for her skills and reputation. 
Robert Eatinger, former CIA Acting General Counsel and Senior Deputy General Counsel
If confirmed, Gina will be a great CIA director. She is a very experienced and thoughtful operations officer who has held a series of leadership posts. She has the experience independently to assess the potential for success of proposed operations. She is also uniquely positioned to weigh anticipated intelligence gains against potential long-term losses. That strength in leadership, especially when learned in the "school of hard knocks," is today often undervalued by those seeking only the satisfaction of retribution.
I anticipate a tough confirmation hearing since the "right" or "wrong" of the former detention and interrogation program continues to stir strong feelings on both sides of the issue. The senators are entitled to the information they need to vote for or against her confirmation. I hope they use their opportunity to learn what sort of leadership, insight, caution and judgment the Gina Haspel of 2018 would bring to the position of DCIA. If they do, I think they would find their interests in effective intelligence within the laws and values of the United States will be best furthered and protected with a CIA headed by Gina.
As a lawyer, Gina was great to work with. When she was up in the deputy director of operation's front office, if she received a package seeking the DDO's approval that bore no indication a lawyer had seen it, she would reject it back to the component for a legal review.