Turkey's Tourism Prospects Dim Further After Istanbul Attack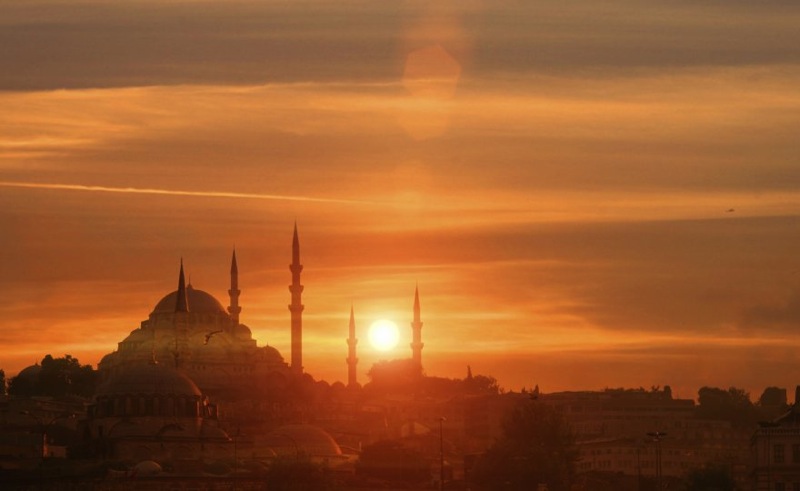 Turkey's tourism industry had been in trouble before Tuesday's deadly terrorist attack — and with the targeting of Istanbul's international airport, analysts say the impact on the industry will resonate far beyond this week.
Tourism experts and Cipher Brief network contributors Dr. Yeganeh Morakabati and Dr. John Fletcher of Bournemouth University wrote in an email that Turkey has "aspired to be a top tourist destination in the world," but the sector has been in freefall over the last year. This attack will damage the sector's prospects even further, they said.
With the high level of attacks in the country targeting tourists as well as the tensions stemming from soured relations with Russia in the wake of the Turkish military shooting down a Russian warplane in November, the industry had been under severe strain even before Tuesday's horrific terrorist attack. On Wednesday, Russian President Vladimir Putin said the country will lift its ban on tourism to Turkey, leaving an open question of how many Russians will return to the popular destination in light of the attack.
As the sector is a major income earner for Turkey, Morakabati and Fletcher noted, a "fall in tourism activity means a gap in the Turkish balance of trade and lower GDP and the gap will grow bigger, adding to Turkey's economic frustration." There are additional repercussions given that Ataturk International is Turkey's biggest airport as well as the hub for Turkish Airlines, and the potential additional loss of airport spending and taxation could add up, they said.
Over the last two decades, travel and tourism had skyrocketed in growth in the country, becoming the fastest growing sector in Turkey as it quadrupled from 1990 to 2013. However, it has now fallen to the fourth ranking in terms of growth, they told The Cipher Brief. "These recent events suggest it will drop to being one of the worst growth sectors going forward to 2020s," Morakabati and Fletcher suggested.
According to the World Travel and Tourism Council, travel and tourism contributed 12.9 percent of GDP in 2015. But "the recent tensions in the region, especially with Russia, has seen this performance suffer," according to Morakabati and Fletcher.
Terrorists killed at least 43 people and wounded hundreds more on Tuesday evening. No group has yet claimed responsibility for the coordinated terrorist attack at the third-largest airport in Europe, but the state-run news service Anadolu Agency reported the three suicide bombers were identified as Uzbek, Kyrgyz and Russian nationals.
Turkish Prime Minister Binali Yildirim told journalists that "the evidence points to Daesh (another name for ISIS)," Turkey's Hurriyet Daily News reported. And CIA Director John Brennan said on Wednesday that the terror attack in Istanbul "certainly bears the hallmarks of ISIL's depravity."
Turkey has been rocked by a number of other terrorist attacks in the past year, with some claimed by Kurdish militants and others blamed on ISIS.
The attack "effectively removes any chance of a recovery" for Turkey's troubled tourism industry, according to Wolfango Piccoli of Teneo Intelligence, a political-risk consulting firm. Earlier this week, Turkey's Tourism Ministry released new figures showing that the number of tourist arrivals registered a 35 percent year-over-year decline in May, while April's y-o-y decline was 28 percent. Piccoli called the decline "unprecedented."
Piccoli noted Turkey will likely get revenues worth $18-20bn in 2016 from its tourism sector — a significant decline compared to the $28-30bn the country would secure in a good year.
And as Soner Cagaptay, Director of the Turkish Research Program at the Washington Institute for Near East Policy, told The Cipher Brief, "The country's image of being a place that's safe for business and safe for tourists to visit is also going to be tarnished."
And in terms of airport security, Norman Shanks, the former airport security manager at London's Heathrow Airport and later head of Group Security for British Airport Authorities, said his key initial takeaway from this attack was that this was a "predictable terrorist attack," particularly given Turkey's process of screening people as they enter the passenger terminal.
"While it may appear to protect the inside of the terminal what it really does is gather large numbers of people, ticketed passengers, and often friends and relatives seeing them off, in open and often difficult to protect areas, creating a very attractive and soft target," he said.
Shanks, now at security and business management consultancy Norman Shanks Associates International, said travelers need "to have greater awareness of what is going on around them and not be afraid of bringing this to the attention of those who are best able to deal with potential" issues. The state of airport security depends on the particular country, and many operate under the basic International Civil Aviation Organization standards that "leave quite a bit to be desired, and it is not really a surprise when terrorists exploit these gaps," he said.
For tourists, the number of terrorist attacks over the past 18 months has raised "perceptions of risk to an unprecedented level," Morakabati and Fletcher said. With heightened fears over the region as well as travel warnings issued by the United States that deter visitors from other countries as well, "this wave of uncertainty is likely to shift the demand for destinations closer to home and away from anywhere near the Middle East and surrounding countries," they said.
"The levels of uncertainty, globally, cast a major shadow over the prospects of the Turkish tourism industry and the local political circumstances, combined with its proximity to the areas of conflict in the Middle East, make that shadow grow longer," they said.