Who Benefits? A Closer Look at U.S.-Russia Talks on Syria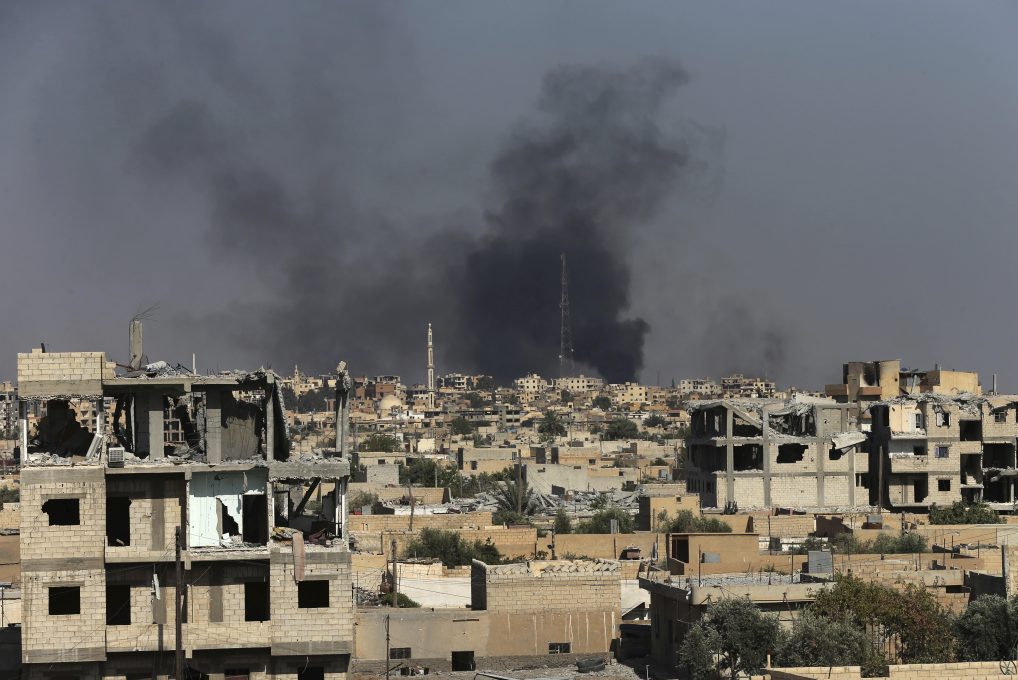 The U.S. and Russia could soon come to an agreement on next steps in Syria, as the Islamic State, or ISIS, nears defeat in the country. The agreement would focus on "deconfliction" between the U.S. and Russian militaries, reducing violence in the Syrian civil war and reinvigorating UN-led peace talks, according to officials who talked with the AP.
The Cipher Brief's Kaitlin Lavinder spoke with Network Experts Steve Hall, a former CIA senior intelligence service officer and Russia expert, and Rob Dannenberg, an independent consultant on geopolitical and security matters, to get their thoughts on the matter.  
Dannenberg says a possible agreement could allow the U.S. to have a say in how Syria will look once ISIS is gone.
It is a way for the U.S. to stay relevant in the process of determining what Syria will look like when the military conflict with ISIS is concluded, which is approaching rapidly. Despite our protestations during the last administration about the "quagmire" Russia was stepping into in Syria and the "irrelevance" of the use of military force in the 21st century, like it or not, Russia has achieved all of its objectives in its military intervention: The combat capability of ISIS as manifested in the caliphate is being destroyed, the government of Bashar al Assad is secure in its hold on power and Russia has reestablished itself as a military power in the eastern Mediterranean. Our seeking a deal with Russia on Syria gives us the prospect of having at least some influence in the determination of the Syrian endgame. Absent such a deal, we could well find the "Astana" process dominant, a process which currently includes Iran but not the U.S.
Hall, on the other hand, is very wary of any kind of deal like this with Russia.
I'm extremely concerned about the United States thinking that it can successfully cooperate with Russia on these types of issues, pretty much regardless as to what the conditions are on the ground – whether you're talking about the defeat of ISIS and then what happens with the Assad regime and all those that are against Assad, or whether you're talking about what do we do given the fact that we have a crazy dictator in North Korea who is quickly developing nuclear weapons.
Anytime you inject Russia into those types of situations, it's perhaps like taking a sick person and injecting some sort of unknown antibody in the hopes that it's all going to work out okay. I would go a step further and say we know that in the past, the antibody has really caused much more harm than it ever did good. So I'm quite skeptical with regards to Russia being involved in something like that.
But an agreement on Syria could bolster U.S.-Russia relations, according to Dannenberg.
A deal on Syria would be an important step forward in U.S.-Russia relations and would be significant for both. [Russian President Vladimir] Putin faces a presidential election next March, and while the election result will not be in doubt, he would welcome the prestige that would come from the symbolism of an agreement between the U.S. and Russia on a major international trouble spot reminiscent – at least in Putin's mind – of a return to the bipolar world model of the Soviet era.
President [Donald] Trump would welcome a deal with Moscow if for no other reason than to have another Russia story line in the headlines other than the election influence and collusion stories which have dominated since last November. Moreover, Trump no doubt shares concerns about Iran's expanding influence in the region and the potential for a conflict between Iran and Saudi Arabia as well as between Hezbollah and Israel. A deal with Russia would presumably improve the basis for working with Russia to avoid both potential conflicts given Russia's significant relationship with Iran.
Hall is more skeptical of Russian ties to Iran and other 'bad' actors on the world stage.
We know that the Russians are cooperating very closely with the Iranians, and we know that the Russians are cooperating and working very closely with the Assad regime. Neither of those things are in the interests of the United States. I think there is always a healthy dose, whenever you have a relatively new president, of the thinking that 'surely we must be able to cooperate with Russia on the ground on something, I mean they're there, we ought to be able to come to an agreement on something.' There is a very Western approach to that thinking. That's not at all how the Russians think about it.
Whether or not there are domestic political concerns for President Trump on this, I'm sure there are. I think he's probably being extremely careful about how he deals with Russia right now, and that's probably impacting his plans and intentions with regards to Syria.
And Hall adds that if the U.S. and Russia reach an agreement, Russia benefits a lot more than the United States.
I think that Russia needs some sort of big announcement or big meeting between Putin and Trump in Vietnam, much more than the United States need it. Putin wants to say – much to his internal audience in Russia which thrives on the idea of Russia retaining and regaining power like in the Soviet era, but also for external reasons – look, we're powers on the world stage. So I think for Russia, yea, it's in their interest for accomplishing their goals, and if they can get some kind of joint statement by the two presidents in Vietnam that would be very good for them.
On the American side, I'm not sure that the benefits are as obvious or as clear. I don't see that we're in any better situation in Syria now than we were say before ISIS really started taking over big chunks of territory – so 2012, maybe 2013.
Still, Dannenberg says he thinks a deal is likely.
I consider an eventual deal with Russia on Syria likely. No doubt there are significant obstacles, likely concerning the presence of Iranian militias in Syria following the defeat of ISIS in Syria. Let there be no mistake, the story in the region now is no longer Assad and ISIS, it is Iran and its affiliate Hezbollah and avoiding the next conflict.
Kaitlin Lavinder is a reporter at The Cipher Brief. Follow her on Twitter @KaitLavinder.