More Top Intel Officials Call to Keep Surveillance Power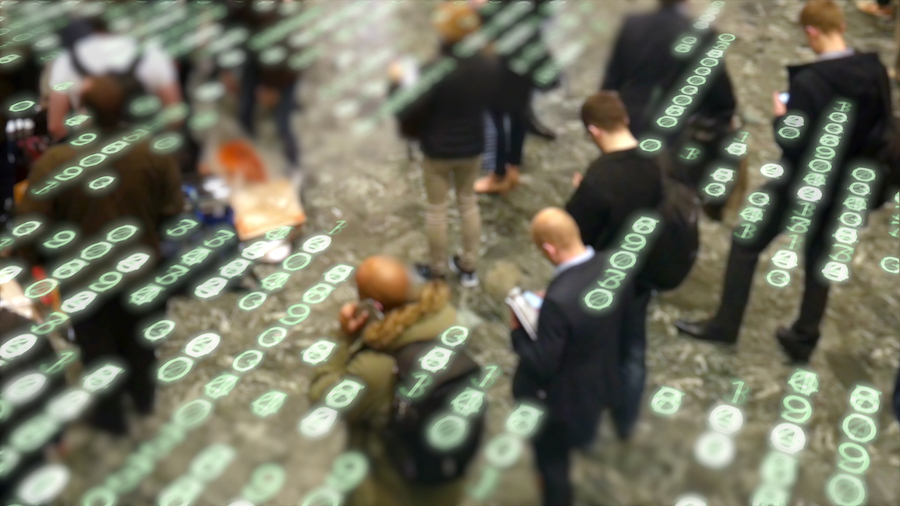 Top intelligence officials called this week for Congress to reauthorize a provision that allows the Intelligence Community to target communications of non-U.S. persons overseas that can also incidentally — and controversially — sweep up information related to U.S. citizens.
Section 702 of the Foreign Intelligence Surveillance Act (FISA), which sunsets this December, removed the requirement that a judge find probable cause to believe a target is a terrorist or spy. It permits the government to widely collect what is described as foreign intelligence information concerning non-U.S. persons reasonably believed to be located outside the United States. The collection itself takes place within the United States – either on American communication platforms or as foreign communications that are routed through American servers.
It would not be in the "nation's best interest" to "withdraw the legal authority currently granted to us under Section 702," National Security Agency (NSA) Director Adm. Michael Rogers said Thursday during a panel discussion at the Intelligence & National Security Summit.
Congress must decide this year whether to renew the program as is or implement changes and determine if there will be a new sunset to the legislation. The program has been criticized for sweeping up the electronic data of Americans and what that means for privacy and constitutional rights. Advocates contend it is one of the most important legal authorities on the books to combat terrorism and is a valuable foreign intelligence collection tool.
If a U.S. person is referred to, or on the sending or receiving end of a monitored conversation of a foreign intelligence target, under 702, that is known as incidental collection and to a certain extend, is unavoidable. However, the information about the U.S. person must be either destroyed, or if found to have legitimate intelligence value, the identity of that person must be "minimized" or "masked." The government is only allowed to use Section 702 with the approval of the Foreign Intelligence Surveillance Court.
Section 702 produces a "significant segment of NSA's ability to generate insights on counterterrorism, counter-proliferation, what nation-states and other actors are doing," Rogers said.
Rogers also noted that he spent some time with Vice President Mike Pence on Wednesday and took the opportunity to emphasize 702's importance to the agency's work.
"Sir, I know of no ability that this organization has to replace that which we're able to access because of the authority under 702. Sir, if this were removed, and it was not reauthorized…I can't overcome that," Rogers said he told the vice president.
A parade of endorsements for reauthorizing Section 702 came during the two-day conference hosted by AFCEA International and the Intelligence and National Security Alliance. Principal Deputy Director of National Intelligence Susan Gordon said "there's nothing more important" than to reauthorize Section 702 by year's end. Addressing privacy concerns, Gordon noted that if someone is not talking to one of the specific people targeted under the authority, then "you're not in existence in this world."
FBI Director Chris Wray, meanwhile, said Section 702 is "most important" in "our ability to detect and prevent plots in that tiny window" that exists between an idea and the attack.
"Our ability to pounce during the very critical window depends on that tool," he said.
Rep. Adam Schiff, the ranking Democrat on the House Intelligence Committee, also weighed in on an earlier panel, saying that he believes Congress will reauthorize it, and "it's just a question of what kind of reforms we make."
"I think the only question is what form the reauthorization will take. I hope I'm not being overly optimistic about that," Schiff said.
And President Donald Trump's chief counterterrorism and homeland security advisor Thomas Bossert said Wednesday that "the terrorist threat is not going to sunset, so the authority shouldn't either," noting that his characterization was "a little glib" but that the program is essential for gathering information on threats and protecting the U.S.
"To me, 702 is probably one of those things that should have sunsets so that Congress could review it. I concede that. But now that we've gone through nine years of bipartisan reviews and demonstrated value, this Congress should be exceedingly pleased with how it has been implemented and how it has protected U.S. people against those abuses that they foresaw," Bossert said.
Congress, he said, should "reauthorize it."
Given the number of years that have passed since it was introduced, he said one focus during the reauthorization debate will be for the administration to educate some members about the program and its importance to intelligence collection.
"What we have to do is think about this in the context of lawful access to information — and I know that is sometimes viewed as a code word to some about encryption and other things, and that's not the intent," Bossert said, adding it is "currently President Trump's position that we should pass legislation on the Hill."
Earlier this year, the NSA did announce a change in its intelligence collection under Section 702, stating that the agency "will no longer collect certain internet communications that merely mention a foreign intelligence target." Former CIA and NSA Director General Michael Hayden told The Cipher Brief at the time that the NSA made that decision to stop "about" collection as a "policy, operational, and legal compliance issue" as it was far more likely to sweep up communications involving U.S. persons rather than solely legitimate foreign intelligence targets.
"It was also an operational judgment as to what it was the NSA would or would not be giving up. As I said, the NSA is going to be losing some legitimate, lawful intelligence. If you don't collect 'about,' you're going to lose some foreign-to-foreign communications that contain 'about information.' The NSA made the judgment they are willing to give that up in order to prevent the inadvertent collection of U.S.-to-U.S. communications," Hayden said.
Mackenzie Weinger is a national security reporter at The Cipher Brief. Follow her on Twitter @mweinger.