Russia Expert Suggests "Nutrition Labels for Information"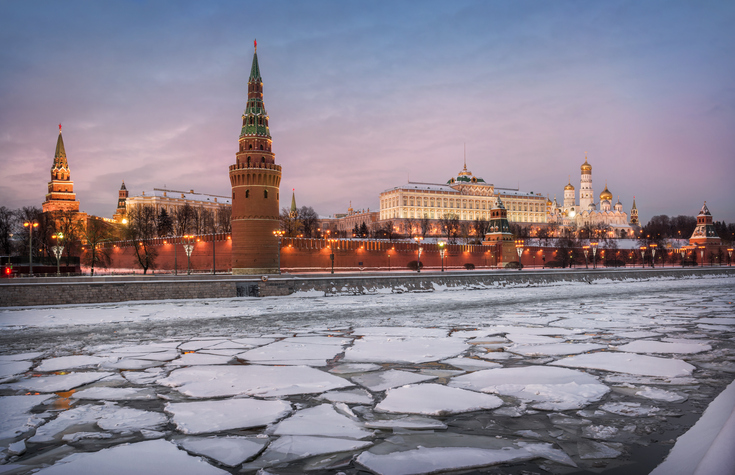 Rivalry between Moscow and Washington is nothing new. A hundred years ago today, the October Revolution in St. Petersburg dismantled Russia's tsarist autocracy and led to the rise of the Soviet Union – the entity that became America's number one foe during the Cold War. The Soviet Union collapsed in 1991, but today's Russia still views the U.S. as its main rival and has taken action to back it up, fomenting discord throughout the West, including in the 2016 U.S. presidential election.
What makes the present day different from decades of mistrust and deception? Russia's ability to confuse and mislead on such a grand scale and with such deep impacts on the U.S. political system.
The FBI, along with the House and Senate Intelligence Committees, is now investigating Russia's interference in the 2016 election – to include potential collusion between Russia and members of the Trump campaign.
"We need a 'consumer reports' for information," said Clint Watts, a fellow at the Foreign Policy Research Institute and former FBI special agent, at a Center for Strategic and International Studies (CSIS) forum Tuesday on countering Russian active measures. "Nutrition labels for information," he explained.
A foreign power influencing an election, in this case using Twitter bots and fake Facebook accounts to spread targeted false information, is a huge blow to the type of liberal democracy that the U.S. has historically worked so hard to create and defend.
"We as a country have not stood up for democracy," said Watts, who testified in March before the Senate Intelligence Committee on Russian cyber warfare tactics and interference in the U.S. election.
On top of that, the U.S. system is "easy to game," Watts noted. The long election cycle, in which candidates and incumbents are more or less constantly campaigning, and the electoral college system's seven or eight notable swing states mean Russia could start its influence operations for the 2016 election back in 2014, said Watts, and then specifically target delegates in swing states closer to election day.
But Russian covert influence operations are not fully to blame for the fractiousness of the 2016 election and the creeping erosion of democracy in the United States, said former CIA Director General Michael Hayden at CSIS on Tuesday. Rather, he said, Russia exploits fractions that are already simmering in societies.
"Part of this is improving our own political dialogue so we are far less tribal and less susceptible," said Hayden, who is also a Cipher Brief Expert.
"Sunlight is the best disinfectant," commented Drew Sullivan, the founder of the Organized Crime and Corruption Reporting Project. Journalists need to continue shining the light on Russian activities, Sullivan said, so people can clearly see trends.
Hayden agreed that non-government entities are well-suited to do the "heavy lifting" on exposing Russia's attempts to infiltrate western societies and foment divisions.
But Watts said there's an even bigger role for the U.S. government to play by structurally fixing American democracy, though he doubts that will happen. The alternative, according to Watts, could be the "nutrition labels" – created through a new federal agency that ranks facts versus fiction and reporting versus opinion articles.
"How do you deal with fake news and not suppress free speech?" Hayden asked.
Watts's "nutrition labels" could be the answer. People can opt out of being informed, said Watts, but, "if they get mind fat, that's on them."
Kaitlin Lavinder is a reporter at The Cipher Brief. Follow her on Twitter @KaitLavinder.