U.S. Army Accuses Russia of Lying About War Game Troop Numbers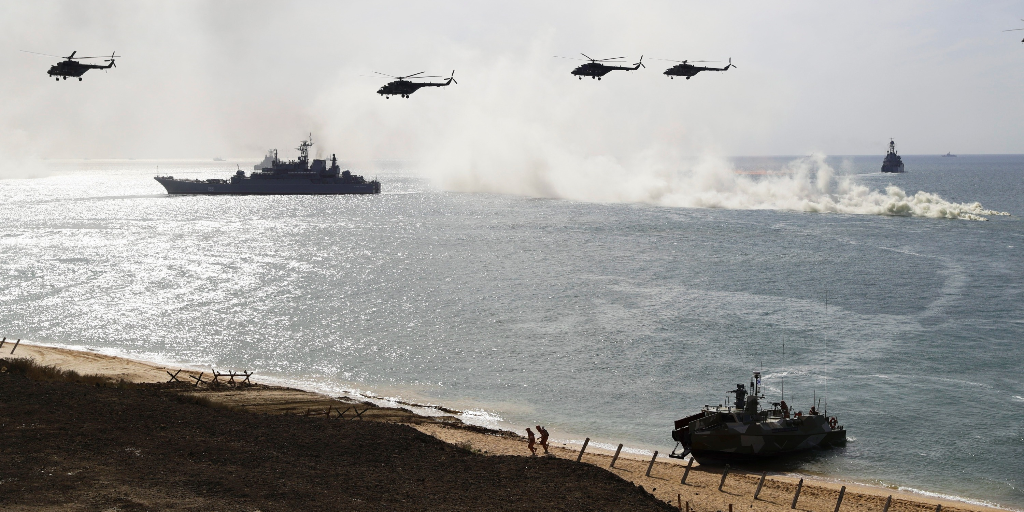 With the Zapad 2017 military exercise, Russia "overplayed their hand" and the country's "credibility is in tatters," U.S. Army Europe commander Lieutenant General Ben Hodges said Thursday.
"Nobody considers them the masters of the information space, which maybe a year ago everybody was talking about how great and clever they were. Now nobody believes anything they have to say," he told the CEPA Forum 2017 in Washington, D.C.
That's because of the troop numbers the Russians alleged to have involved in the week-long joint Russian-Belarusian exercise, which ended September 20. According to Russian figures, just 12,700 troops participated. That's conveniently under the 13,000-troop threshold in the Vienna document — an agreement among the nations of the Organization for Security and Co-operation in Europe of which Russia is a member — where a state must notify other countries in advance of the exercise and have it be open to observers.
"I think Russian credibility is in tatters. Nobody in this room, or frankly anywhere outside of Russia, believes anything they say about their exercises," Hodges said. "It's an amazing coincidence that every exercise has 12,700 soldiers. But nobody believes them…They've overplayed their hand."
There were at least 20,000 to 21,000 Russian soldiers involved, "plus all the other bits and pieces connected with this exercise," Hodges noted.
Zapad, which means "west," simulated a response to an attempted overthrow of the Belarusian government by an insurgency unfriendly to Russia.
NATO and the U.S. are just at the start of analyzing the exercise and taking lessons from it, but Hodges said he has already identified another key way the West benefited from Zapad beyond the hit it dealt to Russian credibility. Critically, the intelligence operations surrounding Zapad were at a very high level, according to Hodges.
"Number one, the relationship between all of the intelligence services, between the nations, between the alliance, bilateral, multilateral — the intelligence enterprise, we call it — is closer now than I have ever seen in my 37 years in the Army. Zapad forced us to get smarter about how we share intelligence, and it was a terrific opportunity. So I am very pleased with how I've seen some walls come down on sharing intelligence," he said.
Before the exercise started, General Philip Breedlove, who served as NATO's Supreme Allied Commander in Europe and Commander of U.S. European Command until May 2016, told The Cipher Brief that "I do not believe that Mr. Putin wants to start a war, but that doesn't mean that it couldn't happen."
"But I think he understands that that would be costly to all sides, and I would hope that cooler heads and better judgment would prevail. But we can't live in this way. The glib saying you often hear is 'hope is not a strategy.' We have to be prepared for all contingencies, and so we have to be serious in our inspection of what we think is happening in Zapad, and look at it for what it could be," he said.
Following the last Zapad military exercises in 2013—which the West said involved nearly 70 thousand troops—Russia annexed Crimea from Ukraine.
However, Retired Brigadier General Jarosław Stróżyk, who served as Poland's Defense Attaché for the Army, Navy and Air in Washington, D.C., wrote in The Cipher Brief that Zapad 17 wasn't making Poland or its neighbors "particularly nervous."
"We have grown accustomed to this kind of show of force and all kinds of snap exercises on our eastern and northern borders. We are glad, however, that we managed to convince our U.S. and NATO friends that Russia is using a 'post-truth' approach in each and every case of informing about its military activity, be it drills or real operations. We've been sending these messages for the last nine years," he wrote.
Mackenzie Weinger is a national security reporter at The Cipher Brief. Follow her on Twitter @mweinger.