Expert Commentary
Tokyo and Europe Take a Stand Against Protectionism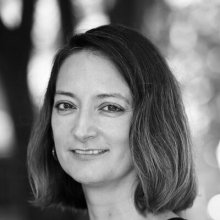 Mireya SolisCo-Director, Center for East Asia Policy Studies, Brookings Institution
Now that Trump Administration has pulled out of the Trans-Pacific Partnership (TPP) and so far failed to move ahead on the Trans-Atlantic Trade and Investment Partnership (TTIP) negotiations, many of America's closest allies are looking for alternatives. This month, Japan (who was to be included in TPP) and the EU (the EU counterpart to TTIP) reached a trade agreement that will cover around 40 percent of global trade – although the deal has yet to be enacted. According to European Commission President Jean-Claude Juncker, this agreement "makes a statement about the future of open and fair trade in today's world. And it shows that closing ourselves off to the world is neither good for business, nor for the global economy, nor for our workers."
The Cipher Brief's Fritz Lodge spoke with Mireya Solis, Co-Director of the Center for East Asia Policy Studies at the Brookings Institution, to look at the forces that brought the EU and Japan together, and how this deal could impact U.S. trade relations and economic security.
The Cipher Brief: What is Japan trying to accomplish with the EU-Japan FTA?
Mireya Solis: There are several things at play. First of all, trade policy has been very important for Abenomics – Japanese Prime Minister Shinzo Abe's economic revitalization strategy. This comes from the realization that Japan's future prosperity is really tied to the international market. Given current demographic trends, the Japanese domestic market is going to shrink, and Japanese corporations have already gone global. Japan has been very active in building global supply chains, and what these trade agreements do is make sure that these regional production networks can operate at their maximum capacity with efficiency.
The other way that trade policy can help Abenomics is with economic reform. Here, Japan has negotiated very differently, despite very serious defensive trade interests. Japan has been prepared to entertain far more ambitious liberalization over the past five years or so. The Japan-EU free trade agreement falls into that category of agreements where Japan is prepared to do more in terms of opening up to new markets.
With the Japan-EU free trade agreement, Japan is signaling to the world that it is serious about doing business, and that it can tackle serious liberalization. This is one of the so-called mega free trade agreements – one of the first that is really coming online. However, we must remember that this is just a broad political agreement, it's an important milestone but we do not yet have a finalized Japan-EU free trade agreement.
There are other things that Japan is trying to achieve in these negotiations, and there is also an element of Japan trying to catch up. When you think about what motivated Japan in the beginning to be very active in insisting on negotiating a trade agreement with the Europeans, they were actually looking at what South Korea had accomplished. South Korea had already negotiated an agreement with the European Union, and this put pressure on Japanese industries, especially the automobile sector. For Japan, this was also about leveling the playing field to make sure that its auto companies have the same level of access that their rivals from South Korea already enjoy.
I would also say there is a newer element, which is that Japan is increasingly concerned that there is a new populist trend of economic nationalism rising that will give way to full-on protectionism. This is very important signaling with European partners that Japan is willing to deliver on fresh liberalization initiatives. Keep in mind that we haven't had many recently given that the Doha Round has come to nothing, and that the original Trans-Pacific Partnership (TPP) failed to materialize.
TCB: What does the agreement – and especially its timing just before the G20 summit – tell you about Japan's relationship with the Trump Administration? Is the Abe government sending a signal?
Solis: It's a most eloquent message. It's very clear that negotiators on both sides really worked hard to make sure that they had something to deliver before the G20 Summit in Hamburg. They are not hiding the fact that this is about sending a message that they are going to take a stand against protectionism. I think this also underlined that Japan and other countries in Europe are still operating on the same wavelength. They are still strong champions of free trade, and this helps draw a very stark contrast with the messaging that we hear from the Trump Administration on where they want to take U.S. trade policy.
One of the most interesting things to watch in the past few months, and going forward, has been that trade policy appears to be becoming a wedge issue between the United States and some of its closest partners.
TCB: Talking about Japan's defensive trade interests, how hard was this? What were some of the biggest sticking points for Japan?
Solis: It was extremely hard. These negotiations have been slow moving in the past because they were not the area of highest priority for Japan in the beginning. Everything was really focused on the TPP because of the economic and geopolitical gains. Political capital was invested heavily into the TPP negotiations. One clear example of this is that Japan created a TPP headquarters to negotiate in a very different way – by avoiding the bureaucratic sectionalism that has so hindered past Japanese negotiations. But there was no EU free trade agreement headquarters similar to the TPP headquarters.
Nevertheless, once the TPP deal was signed – and especially in the aftermath of U.S. withdrawal from the agreement – it became clear that Japan had to give top priority to talks with the EU. However, they still had to jump over various obstacles. When you think about market access, both the EU and Japan had strong defensive interests. For the Europeans it was automobiles, and they eventually agreed to eliminate tariffs on automobiles within seven years. That's very significant, especially when you think about the fact that the United States, in TPP negotiations vis-à-vis Japan, only agreed to eliminate tariffs on cars in 25 years – and tariffs on trucks in 30 years. So this is a very different schedule for liberalization.
When it comes to the Japanese side, agriculture is the most sensitive area. But Japan has made some important concessions, especially on cheeses. Japan is also likely to agree to accept many of the geographical indicators that are so crucial to the European Union – making sure that certain products can only carry certain names if they come from certain regions in Europe…
TCB: Like the difference between champagne and sparkling white wine?
Solis: Yes. I'm glad that you bring that up because Japan is actually going to open up the market for European wine right away.
TCB: Moving over to the Japanese economy, what effect will this agreement have on the Japanese economy and how important is it to Abe's economic reform plans?
Solis: It is very significant. The European Union is Japan's third-largest trading partner. Something like ten percent of Japanese trade is at stake in these negotiations. There have also been a number of econometric studies that show Japan is going to have some important economic benefits from this agreement going forward.
But there are also the intangible benefits, which are always so important. With the original TPP agreement, with the new initiative to go forward with the TPP 11 (minus the United States), and now with a broad agreement in principle with the EU, what Japan has gained is credibility as a trade liberalizer. This helps Japan gain bargaining power on other fronts. Again, none of these trade agreements are perfect, they are not going to eliminate tariffs right away, but they do represent marked improvement over previous patterns of agricultural protectionism.
So to the extent that Prime Minister Abe is able to convince international partners that Japan is willing to open more, and can deliver on its promises, that helps Japan's standing economically and diplomatically. It also helps Japan acquire more bargaining chips if there are bilateral trade negotiations with the United States.
TCB: Within the Japanese leadership, do you see an acceptance of the fact that the United States is unlikely to play its traditional role as a trade liberalizer? Is this leading to the redirection of trade flows to and economic ties with the U.S.?
Solis: The U.S.-Japan economic relationship is very robust and that's not going to change overnight. The United States and Japan have very deep trade and investment links, but there will be a recalibration in economic diplomacy, in trade negotiations, and that's already happening.
One of the greatest risks is that American producers, especially in agriculture, are going to be placed at a disadvantage vis-à-vis competitors in the Japanese market because Japan is already granting preferential access to the Europeans, because Japan already gave preferential access to the Australians through a previous bilateral trade agreement, and because Japan is also pushing ahead with the TPP 11. This all means that American producers do not have the same benefits when it comes to operating in the very large Japanese market.
I think that the Japanese have not completely given up hope that these burgeoning realities will actually incentivize a potential return of the United States to the region in terms of economic diplomacy, and a potential return of the United States to trade multilateralism. I think that's the long game that Japan is playing, and I think it's the right bet. Again, the moment we begin to see – in this country – that everyone else is moving ahead without us, we could start to hear calls for a recalibration of American trade diplomacy in a way that is more willing to partake in largescale trade agreements.
TCB: Last thought?
Solis: We should not assume that the Japan-EU free trade agreement is a done deal. I think that this was a very important milestone, but there are some very important issues that need to be worked out in the future. There are two areas where there is still no agreement from both sides. One is data flows, and the other has to do with investment protection. Those are going to be areas that will occupy the minds of negotiators in the next few months.
The European Union, for example, no longer endorses the investor-state dispute settlement (ISDS) mechanism, and they have moved towards an investment court. Japan, in its free trade agreements, has always incorporated an ISDS system, they have never adopted an investment court, so how they reconcile this difference will be important.
Secondly, we should not forget that trade is also very controversial in European politics, and that they have their own challenges when it comes to ratifying trade agreements. We saw this happen with the EU-Canada trade agreement, and there has been a very important ruling recently from the European Court of Justice that agreements which have provisions on investment protection, are agreements of so-called "mixed competence." This means that when it comes time to ratify the agreement, you also need to secure a positive vote from national and regional parliaments, and this obviously increases the complications and challenges of getting the agreement ratified.
There is still a lot that we need to watch for, but clearly securing this political understanding at a very symbolic moment on the eve of the G20 is important.