First Assad, Then the World: Al Qaida's Strategy in Syria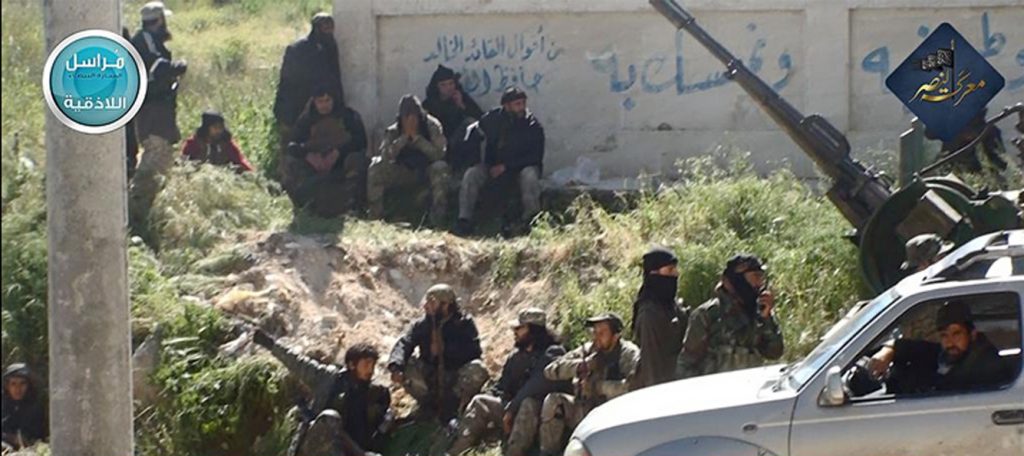 Bottom Line: While ISIS's territory has dwindled, al Qaida has managed to build a strong following in Syria, and may use the civil-war-torn country as a base from which to target the West. The group has evolved into the network's largest global affiliate by strategically positioning itself as a key opposition movement battling the regime of Syrian President Bashar al-Assad.
Background: Al Qaida's Syrian offshoot, formerly known as Jabhat al-Nusra or the al-Nusra Front, emerged in 2011 against the backdrop of the Syrian civil war.
In January 2012, the al-Nusra Front released its first video outlining its objectives, which included overthrowing Assad and instituting an Islamic government in Syria based on Sharia law.
The U.S. State Department designated the al-Nusra Front as a terrorist organization in December 2012, and the group's leader, Abu Muhammad al-Julani, pledged bayat, or allegiance, to al Qaida leader Ayman al-Zawahiri in April 2013.
The organization served as al Qaida's official Syrian affiliate until July 2016 when Julani announced that his group was "splitting" from the al Qaida network and rebranding itself as Jabhat Fateh el-Sham (JFS). There was significant skepticism that a real separation had occurred. Many concluded that the announcement was intended to enable JFS to procure new partnerships and additional sources of financing from individuals and organizations that were hesitant to support an overt al Qaida branch.
Last January, JFS merged with four smaller Syrian jihadist factions to form an umbrella organization called Hayat Tahrir al-Sham (HTS), which now dominates approximately two million people living in Syria's northwestern Idlib province, the most populous area held by rebels. Estimates from March 2017 place HTS' fighting force at between 12,000-14,000 militants. In a September event at the New America Foundation, former White House counterterrorism director Joshua Geltzer called al Qaida in Syria the network's "largest global affiliate," with an estimatedforce of at least 10,000 fighters.
Intelligence officials that spoke with The Cipher Brief anonymously as a condition of the authorized briefing assess that HTS' main sources of revenue come from kidnap for ransoms, Gulf-based donations, smuggling, looting and imposing taxes, tariffs and fines on the local population.
HTS faces opposition in Idlib province from its chief rival, the Turkish-backed Free Syrian Army (FSA), which is also comprised of several rebel groups, most notably Ahrar al-Sham. In October, the FSA launched a campaign to expel HTS from Idlib but has encountered stiff resistance. Both groups are also confronting an offensive initiated by the Assad regime in late December to recapture southern Idlib. Last week, regime forces moved to within nine miles of the town of Saraqib, in Idlib, which is the opposition's largest stronghold.
On Saturday, HTS claimed responsibility for the downing of a Su-25 Russian fighter jet as well as the death of a Russian pilot who had ejected from the plane but was subsequently killed in a firefight. In response, Russia has conducted several air strikes in Idlib province over the last few days and the Assad regime is believed to have carried out a chemical weapons attack near Saraqib. The U.S. State Department released a statement saying that it was "gravely alarmed by continued allegations of the use of chlorine gas by the Syrian Regime to terrorize innocent civilians, this time in Idlib Province near Saraqib."
Fighting in Idlib has contributed to the significant humanitarian crisis in Syria. "Recent offensives in Idlib have triggered additional displacements of more than nearly 250,000 Syrians, some of whom are having to flee violence for the second or third time," Cole Bockenfeld, Senior Officer at the International Rescue Committee, told The Cipher Brief. "Many walked for hours, some as far as 31 miles, bringing with them only what they could carry, and two-thirds are now living in tents unfit for winter," he said. "The IRC has been providing health care and will distribute cash to help people to buy food and other essential items," he explained.
Emile Nakhleh, former member of the CIA's Senior Intelligence Service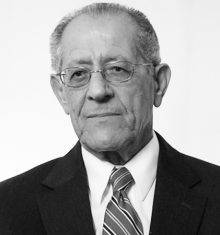 "HTS is emerging as the most formidable fighting force in Syria and is attracting more and more jihadists – foot soldiers and leaders – from other groups inside the country. HTS' three-pronged strategy of appearing more Syrian, more focused on Assad, and more anti-Shia is enhancing its credibility and legitimacy, and propelling it to the forefront of the anti-Assad jihad in Syria."
Nicholas Rasmussen, former Director, National Counterterrorism Center
"In terms of raw numbers, al Qaida in Syria could well be the network's largest affiliate, or at least its most capable in terms of the threat it ultimately represents to U.S. interests. One of the challenges of assessing the strength of al Qaida in Syria, however, is that there so many fighters and leaders who are branded in multiple ways, making this in part a hard definitional problem for the intelligence community. But given the high numbers of opposition fighters still operating in Syria and the linkages that many of them have to HTS and al-Nusra, and therefore to al Qaida, I think Josh Geltzer's observation was a reasonable one."
Issue: HTS has seized upon the opportunity presented by the Syrian civil war to champion itself as a defender of the Syrian people. By administering key social services and emerging as the strongest opposition force fighting the Assad regime, HTS has lured in new recruits and has paved the way for its jihadist ideology to permeate across Idlib. At the same time, the U.S. intelligence community has struggled to gauge the full strength of al Qaida's operations in Syria.
Despite the public separation between the al Qaida network and its Syrian affiliate, U.S. intelligence officials assess that Julani remains committed to al Qaida's ideology and objectives, and still intends to attack the west in the long-term. This position seems to be validated by a recent statement released by al Qaida leader Ayman al-Zawahiri in November where he said, "I want to definitively confirm that we did not release anyone from our pledge." According to an interpretation provided by the Long War Journal, Zawahiri claims that he "expelled" ISIS leader Abu Bakr al-Baghdadi and the Islamic State group from the al Qaida fold but had not emancipated "the al-Nusrah Front" or "anyone else" from their pledges of allegiance.
U.S. Secretary of State Rex Tillerson cautioned about the threat posed by al Qaida in Syria during his remarks delivered on Jan. 17 at Stanford University. "We must persist in Syria to thwart al Qaida, which still has a substantial presence and base of operations in northwest Syria," Tillerson said. "As in the years before 9/11, al Qaida is eager to create a sanctuary to plan and launch attacks on the West," he continued. "Although ISIS is the terrorist group that has dominated the headlines most in the last few years, al Qaida is still a grave threat and is looking to reconstitute in new and powerful ways.
Intelligence officials also assess that HTS would "probably attack" U.S. targets if Julani reassessed his strategy, but at the current moment, he seems focused on dethroning Assad and is not prioritizing external attacks.
Nicholas Rasmussen, former Director, National Counterterrorism Center
"Our sense was that the rebranding was very much a tactical move with the idea of trying to obfuscate ties to al Qaida. HTS is an umbrella organization, but one of its strongest components is Jabhat al-Nusra, or the so called Nusra Front, which very much still connects it to the al Qaida movement."
Rob Richer, former Associate Deputy Director for Operations, CIA
"HTS' current focus is on consolidating and maintaining power within Idlib and in expanding its operations against Assad's regime. It also sees coalition forces as a viable target and continues to carry out operations against Iran supported militias supporting the Assad regime. The group has been able to consolidate power by being, basically, the last man standing, as coalition as well as Russian and Syrian operations have beheaded many other groups. As well, it occupies a part of Syria, Idlib, wherein it has had relatively free range of movement and some local support."
Nicholas Rasmussen, former Director, National Counterterrorism Center
"I want to emphasize the difficulty of the target here. As I was leaving government, this was one of those intelligence gaps that we were finding the most frustrating because clearly there is a lot of al Qaida-related activity in Syria, particularly in parts of the country that are the hardest for us to collect intelligence in. If something is connected to al Qaida, we have a pretty clear sense that it could pose a serious threat to us, so to operate in an intelligence environment where we have difficulty getting a clear picture is an uncomfortable feeling for those of us in the intelligence community working this problem."
Response: The U.S. has supported Syrian opposition groups, namely the Syrian Democratic Forces, as an alternative to HTS. Further, the U.S. continues to monitor al Qaida activity in Syria and plans to keep boots on the ground to help combat potential threats emanating from al Qaida-held territory.
U.S. Secretary of State Rex Tillerson affirmed that the U.S. was aware that "Al Qaida is attempting to re-establish a base of operation for itself in Idlib." Accordingly, Tillerson said that "We are actively developing the best option to neutralize this threat in conjunction with allies and partners."
To help combat the threat posed by terrorist groups in Syria, "the United States will maintain a military presence in Syria … that will remain conditions-based," Tillerson explained. "We cannot make the same mistakes that were made in 2011 when a premature departure from Iraq allowed al Qaida in Iraq to survive and eventually morph into ISIS."
Look Ahead: In the short-term, it appears that al Qaida in Syria has prioritized sustaining a rebellion to oust Assad from power and creating a regional government in support of its cause. However, the U.S. intelligence officials assess ultimately, the group still aligns itself with al Qaida's worldview and maintains a long-term focus of attacking the West.
Emile Nakhleh, former member of the CIA's Senior Intelligence Service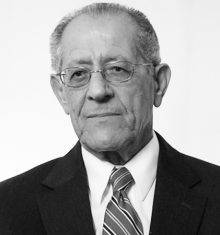 "As HTS adjusts more effectively to changing conditions in Syria, and as it is able to portray itself as an indigenous Syrian fighting force against the Assad regime, its threat to American interests, presence and personnel in the region will grow exponentially. In the short-term, HTS is not expected to pose a serious threat to the U.S. and its allies. However, if HTS believes that American forces and military operations in Syria aims at thwarting HTS' goal of toppling the Assad regime and establishing a Sunni emirate, the group will begin to engage American troops in Syria. Once it achieves its short-and medium-term objectives, the threat to the U.S. becomes more real."
Nicholas Rasmussen, former Director, National Counterterrorism Center
"Certainly, the battle that is directly in front of them, the 10-meter target, is the fight against the regime and the effort to bring as much opposition political and combat power together to go after the Assad regime. That said, the linkages to al Qaida and the alignment in worldview with the global al Qaida narrative tells us all we need to know about how they would look at the conflict with the West over the longer term. We tend to look at it as a phased approach dealing first with what they need to do on the ground in Syria, and then certainly looking at the West as being a potential target when the time is right."
Bennett Seftel is director of analysis at The Cipher Brief. Follow him on Twitter @BennettSeftel. Fatma Walli contributed to this report.