Deadly Burkina Faso Attack Bears Hallmark of Al Qaeda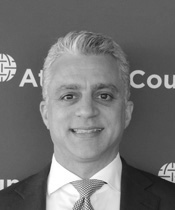 LTC Rudolph AtallahNonresident Senior Fellow, Africa Center, Atlantic Council
Early Monday morning, at least two terrorists attacked a prominent Turkish café in the Burkina Faso capital city of Ouagadougou, leaving nearly 20 people dead including at least 8 foreigners from a number of countries, including Kuwait, Canada, France, Lebanon, Nigeria, Senegal, and Turkey. The attackers shot customers on a terrace before they entered the café where they continued their shooting spree until two of the terrorists were killed. Although no group has claimed responsibility as of yet, the incident bears the hallmark of an attack carried out by al Qaeda in the Islamic Maghreb or one of its offshoots, which are known for targeting locations frequented by Westerners.
In the last few years. Burkina Faso has witnessed a spike in terrorist incidents. In January 2016, al Qaeda-linked militants killed 30 people and took 170 others hostage in an attack on the Splendid Hotel in Ouagadougou, a place frequented by Westerners.
The Cipher Brief's Bennett Seftel spoke with Lieutenant Colonel Rudolph Atallah, a nonresident senior fellow at the Atlantic Council's Africa Center, who formerly served in the Office of the Secretary of Defense as Africa Counterterrorism Director, about the al Qaeda threat both in Burkina Faso and the region.
TCB: The attack bears the hallmark of other terrorist incidents in the region carried out by al Qaeda in the Islamic Maghreb (AQIM). Could this be an indication that the group is being pushed southward from its stronghold in Mali?
Atallah: The perpetrator of the attack seems to be an offshoot of al Qaeda's presence in the region, which has been an ongoing growth process since Islamists took over northern Mali in 2012.
TCB: How successful have Burkina Faso's counterterrorism forces been at preventing terrorist attacks in the country?
Atallah: Burkina Faso is a poor country and is extremely limited on resources both financially and on personnel. Their capacity to conduct counterterrorism operations is not that good. They need tremendous amounts of support.
TCB: Is there a regional force battling AQIM similar to AMISOM in Somalia?
Atallah: Inside Mali, you have the United Nations Multidimensional Integrated Stabilization Mission in Mali (MINUSMA), but MINUSMA is just holding ground, it's not really battling the Islamists. The only force in the region that's battling any of the Islamists directly is the French operation Berkhane. They've had some successes in taking out senior leadership of the various al Qaeda affiliated groups, but they still have quite a bit of work ahead of them.
The insurgency started growing when the French went into Mali in 2013. Prior to that, the Islamists had taken over northern Mali. The various offshoots of these Islamist forces, such as Ansar Dine, Ansar al-Sharia, and the Movement for Oneness and Jihad in West Africa (MOJAW), were all orchestrated by AQIM.
TCB: More than half of the victims of the attack were foreigners. Do these groups specifically target locations that are frequented by foreigners?
Atallah: Yes, they definitely target the tourist areas, and the key is that they are going after Westerners. You have some attacks that have taken place where they will target, for example, police posts, but outside of that, they really will go after foreigners, like in January 2016 when they attacked the Splendid Hotel in Burkina Faso's capital city of Ouagadougou, which was filled with Westerners.
The leader of the group that perpetrated the attack, Ibrahim Malam Dicko, is originally from Burkina Faso and fought with the Islamists in Mali before returning where he started his own offshoot, Ansar ul-Islam, which is affiliated with al Qaeda and has slowly been growing its capabilities. So this is something that you could see coming. Unfortunately, Burkina Faso hasn't been able to respond effectively against the group.
TCB: Al Qaeda in North Africa was initially based in Algeria, but has subsequently migrated southbound into Mali and now more so into Burkina Faso. Are there any trends that we can identify with respect to al Qaeda's strategy in North Africa?
Atallah: It's not just southern but they are trying to also cross boundaries across the width of the Sahel region to the east and west. So what you have is a morphing of al Qaeda.
Its expansion has occurred over the years because it has been able to successfully recruit and infiltrate within various ethnic groups that have legitimate grievances. And with a youth bulge like there is in North Africa across the band of the Sahel, many of them are without jobs, and they can't seem to fit into society the right way where they can feed themselves, get married, and build a family. So these groups come in and recruit from within those pools.
If you look at the attack that occurred back in 2016 at the Splendid hotel, the individuals that perpetrated that attack where very young. This is where al Qaeda is effective in their capabilities of recruiting. Individuals such as Dicko, Iad Ag Ghaly the head of Ansar Dine, and Amadou Koufa, leader of the Macina Liberation front in Mali, are seasoned jihadists that have the capability of reaching into society and pulling out those young people who can be effective fighters.
Bennett Seftel is deputy director of analyis at The Cipher Brief. Follow him on Twitter @BennettSeftel.