Why Bahrain Isn't a Good Deal for Palestinians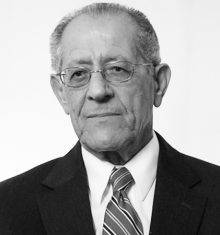 Emile NakhlehFormer Member, CIA's Senior Intelligence Service
The U.S. Administration is facing a tough sell as it leads the Bahrain Workshop in just under two weeks in what is widely seen as the first phase of the administration's Middle East peace plan. The plan looks to large-scale investment in infrastructure improvement in the Palestinian territories, largely funded by wealthy Arab neighbors.
The U.S. says that the meeting will not address core political issues that include designating borders for a Palestinian state, the status of Jerusalem or Israeli security demands.
Egypt, Morocco and Jordan have said that they will attend the talks, but Palestinian leaders are boycotting the gathering. Palestinian President Mahmoud Abbas said recently that the political issues should be dealt with first.
In this Cipher Brief OpEd, expert Emile Nakhleh breaks down the broader strategic issues and why the Palestinians are boycotting the meeting.
This is Cipher Brief Level I Member Only content. It can be accessed via login or by signing up to become a Cipher Brief Member.  Joining this high-level, security-focused community is only $10/month (for an annual $120/yr membership). What a great and inexpensive way to Feed Your Need to Know….