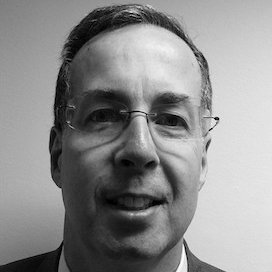 Kenneth DeklevaFormer Regional Medical Officer/Psychiatrist, U.S. Embassy in Moscow
The sister of North Korean leader Kim Jong-Un made headlines over the weekend as she threatened military action against South Korea, and deemed the inter-Korean liaison office "useless".
What do we know about Kim Yo-jong and the role she is playing among North Korea's leadership elite?
Dr. Kenneth Dekleva served as a Regional Medical Officer/Psychiatrist (including 5 years at the U.S. Embassy Moscow, Russian Federation) with the U.S. Dept. of State during 2002-2016 (longer bio below).
OPINION – Kim Yo-jong, the younger sister of North Korea's leader Chairman Kim Jong-un, first emerged on the international scene in February 2018, when she led (along with the DPRK's titular President Kim Yong-nam) the North Korean delegation to the 2018 Winter Olympics in Pyeongchang, South Korea.  This being the first time that a member of the Kim ruling family had visited South Korea, every gesture, word, and nuance of her style, presence and persona generated intense media interest worldwide.  She became a media sensation in South Korea, because of her grace, youth, beauty, and confidence.  Media even referred to her as "North Korea's Ivanka," a paean to Ivanka Trump's role in the Trump administration in a variety of high-profile diplomatic events, including her attendance at the 2018 Winter Olympics.
And yet despite her ongoing and visible presence on the world scene, both in 2018 and 2019, including at the historic 2018 Singapore and 2019 Hanoi summits between Chairman Kim and President Trump, Kim Yo-jong remains an enigmatic, yet powerful figure in the DPRK.  Her recent re-emergence in both the North Korean media and in increasingly powerful political positions merits asking, who is Kim Yo-jong, and what is her role in North Korea today?
Kim Yo-jong has played key roles in North Korea's leadership circle for over a decade.  32 years old, she is the younger sister of Kim Jong-un.  She attended Swiss international boarding schools in Bern with her brother during the late 1990s, and was doted on by her father, who called her his princess.  Returning to Pyongyang, she completed her university education therein, with a degree in political science, and became active in the Workers' Party of Korea in 2007.  She emerged as a political ally of her brother during 2008-2011, when he was being groomed to succeed his father, the late Kim Jong-il, who died in December 2011 following a cardiac arrest, a complication of his earlier serious stroke in August 2008.  Western media reports during this time and thereafter (including during the 2018 and 2019 summits with Presidents Moon and Trump, respectively) have tended to downplay her role and to merely portray Kim Yo-jong as a loyal, demure staff aide, helping Kim Jong-un with meetings, arranging his schedule, and even offering him a pen or an ash-tray during a summit meeting.
Such reports neglect her increasingly serious, powerful roles since 2014, when she was named Vice Director of the Propaganda and Agitation Department, and later, a key position in the Organization and Guidance Department – both jobs also held early during her late father's career – representing key loci of power within the DPRK.  Additionally, she traveled on guidance and inspection trips (including those to military bases and missile launches) with Kim Jong-un, giving her marked visibility domestically as Kim established his power base and enacted policies related to byungjin, the combined development of nuclear weapons and the economy during 2013-2018.  Symbolically, she too has ridden to the summit of Mt. Paektu on horseback with her brother — an important point highlighting her role in the celebrated Mt. Paektu lineage, part of North Korea's founding leadership myth and birthplace of the Kim family ideology.  More recently, Kim Yo-jong has been named an alternate member of the Politburo as well as given an additional Vice-Ministerial portfolio; she is also an elected member of the Supreme People's Assembly.  And of note, she was sanctioned by the US government in 2017 for her alleged role in human rights violations in North Korea.
Chairman Kim's recent absences – thought to be due to quarantine as a result of COVID, heart problems, or both – have highlighted questions regarding possible succession should he become seriously ill or pass away due to his significant cardiovascular disease risk factors.  Kim Yo-jong's role in this regard has merited close observation, particularly as she was thought to have provided support to her brother during a previous convalescence in 2014, as well as more recently.  During the past several weeks, she has played a more visible role in inter-Korean politics, commenting on South Korea's response to propaganda pamphlets sent across the DMZ by defectors.  Het statements have been very firm, threatening closure of the Kaesong Industrial Park and of the joint DPRK-ROK liaison office, as well as having given the Army orders to "carry out the next action — authorized by the Supreme Leader, our Party, and the state."  She has used language not heard in many years, commenting on South Korea, and referring to "the consequences if evil conduct done by the rubbish-like mongrel dogs."  Such nasty language garnered much attention, going against her earlier charismatic and graceful diplomatic image.
But this may all represent a diversion.  Kim Yo-jong's increasingly powerful, visible political role suggests other factors at play.  For she, along with Chairman Kim and his wife Ri Sol-ju, represent the aspirations and pride of North Korea's new elites, the millennials of 'Pyonghattan.'  A striking characteristic of Kim's rule has been his high level of trust and visibility granted to young, strong, graceful women such as his wife and sister, and their public, visible roles in both domestic and international affairs.  It hints at something different about Kim's governing style.  Unlike his father and grandfather – both notorious micro-managers – Kim appears better able to delegate authority, as he strategically prepares for the next several years of rule, adjusting to the ongoing challenges of COVID-19, the economy, and ever-present sanctions.  She fits into North Korea's and her brother's evolving strategy, as the DPRK probes South Korean, Chinese, and American resolve, especially during a time when America is beset by COVID-19, an economic recession, racial tensions, withdrawal from its leadership role in international diplomacy, and political divisions, while China has strengthened its hand with respect to Hong Kong.  Both Kim Yo-jong and her brother are playing Go, while America is struggling to play checkers.
In a traditional, North Korean, patriarchal society, Kim Yo-jong cannot merely rely upon her name and family lineage.  She too has to prove her toughness and earn her stripes.  And she has repeatedly done so.  Western, Asian, and even North Korean observers would be unwise to underestimate her. She appears ready to serve her brother, the Workers' Party of Korea, and the nation.  And she therefore remains a fascinating political figure, worthy of ongoing attention.  She is after all, her brother's sister, Kim Jong-il's daughter, and Kim Il-sung's grand-daughter.  One could be forgiven for assuming that Chairman Kim's familial bonds – given his assassination of his uncle Jang Song-thaek and his half-brother Kim Jong-nam – are weak.  But in the case of Kim Yo-jong, blood appears thicker than water.
Read more expert-driven national security insight, perspective and analysis in The Cipher Brief