The U.S. Position on South Korean Missiles Just Got Interesting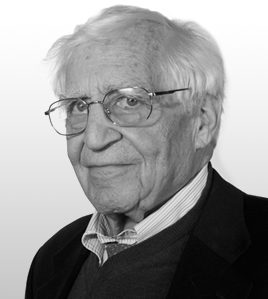 Walter PincusSenior National Security Columnist, The Cipher Brief
Walter Pincus is a contributing senior national security columnist for The Cipher Brief. He spent forty years at The Washington Post, writing on topics from nuclear weapons to politics.
OPINION — Last Friday, it was announced at the White House that the Biden administration had turned South Korea loose to develop whatever ballistic missiles it wants in response to North Korea's recent testing surge of short-range, solid-propellant missiles.
For me, it was a sign that Biden is toughening up the U.S. position on Pyongyang before he tries to go back to any bargaining table.
Most Americans are unaware that Seoul governments, under a 1979 U.S.-South Korean memorandum of understanding, have been limited in the range and payload of their ballistic missile development programs in exchange for getting needed U.S. technical assistance. The original purpose 40 years ago was to prevent a Korean Peninsula arms race.
At first, the limit was a range of just over 100 miles with a 1,100-pound payload. In 2001, when South Korea joined the Missile Technology Control Regime, it negotiated an expansion of the range to 186 miles.  In 2012, as the threat from North Korea grew, the range limit was expanded to 500 miles with an increased payload of one ton. For shorter ranges, the payload doubled. Last year, in response to further Pyongyang threats, the South Koreans tested a new, Hyunmoo-4 solid-fueled missile with a 500-mile range carrying an estimated two-ton payload.
So, while North Korea has been developing its nuclear weapons and its own missiles, South Korea has been growing its conventional missile force, which now has ranges that cover all of North Korea and payloads designed to destroy both North Korea's cave-based and underground-based missile systems.
At Friday's joint press conference with President Biden, you could see satisfaction on the face of President Moon Jae-in when he said in Korean, "It is also with pleasure that I deliver the news on the termination of the revised missile guidelines."
Moon said more to describe the Biden administration's "display for the world the robustness of our alliance."
The Korean President referred to the March signing of a six-year ROK-U.S. Special Measures Agreement (SMA) under which the Seoul government will pay over $1.04 billion this year to help support the 28,500 American troops in South Korea. That amount would increase as defense expenditures rise roughly six percent a year between 2022 and 2025. When former-President Trump tried to get Korea to pay $5 billion in 2020, negotiations had halted.
Together, Biden and Moon reaffirmed in their joint statement "their mutual commitment to the defense of the Republic of Korea and their combined defense posture under the ROK-U.S. Mutual Defense Treaty."
Then, at Friday's press conference, Biden announced a plan to provide vaccines to the "550,000 Korean soldiers, sailors, airmen who work in close contact with American forces in Korea.  We'll provide full vaccinations for all 550,000 of those Korean forces engaging with American forces on a regular basis — both for their sake, as well as the sake of the American forces." That's another way to show the U.S. wants its Korean ally ready to fight.
---
The Cipher Brief hosts private briefings with the world's most experienced national and global security experts.  Become a member today.
---
Separately, Biden affirmed "the U.S. commitment to provide extended deterrence using its full range of capabilities," reminding North Korea's Kim Jong-un that if necessary, U.S. tactical or strategic nuclear weapons were available to Seoul to balance any threat from North Korea's growing nuclear stockpile. Biden and Moon also talked of "the importance of maintaining joint military readiness, and reiterate our firm commitment to a conditions-based transition of wartime operational control," a reference to switching command to the U.S. in the face of open warfare with the North.
They made reference to the old standard, "their shared commitment to the complete denuclearization of the Korean Peninsula and their intent to address the Democratic People's Republic of Korea's (DPRK's) nuclear and ballistic missile programs."
It was at this point where the Biden/Moon positions became interesting.
In their joint statement, Moon welcomed the Biden administration's decision to explore diplomacy with North Korea's President Kim, but in a "calibrated and practical approach." During the press conference, Moon went further. He said the Biden team was looking at "a very calibrated, practical, gradual, step-by-step manner, and very flexible — that is the approach that the current administration is aiming to adopt." That was something Moon and Kim had agreed to, but the Trump people had not accepted.
President Moon at one point said, "When strong security is firmly in place, we can preserve and make peace." One stop along a possible path toward denuclearization could be finally reaching a peace treaty to end the Korean War.
Beyond supporting potential talks, Biden made one thing quite clear: "We closely studied what others have tried [meaning Trump and earlier U.S. Presidents] and — what worked and what hasn't worked."
In contrast to Trump's dramatic summits with Kim that led nowhere, Biden said, "I would not do what had been done in the recent past.  I would not give him all that he's looking for…international recognition," and allow him to appear "more — how can I say it? — more serious about what he wasn't at all serious about."
Instead, Biden said before meeting with Kim "I would make sure that my team had met with…their counterparts and I know exactly what we're meeting on." There then would have to be an agreed upon commitment, he said, "and the commitment has to be that there's discussion about his [Kim's] nuclear arsenal, and…a means by which how do we deescalate what they're doing. And so, if that was the case, I would not meet unless there was some outline made that my Secretary of State and others would have negotiated as to how we would proceed."
That's traditional diplomacy, traditional summitry, which Trump did not follow. The Trump team never got what any preliminary arms control discussion with North Korea requires, an accounting of its nuclear weapons and a list of it's nuclear complex facilities.
The Director of National Intelligence's 2021 Worldwide Threat Assessment said, "North Korea will be a WMD threat for the foreseeable future, because Kim remains strongly committed to the country's nuclear weapons."
Despite repetition of the Korean Peninsula denuclearization objective, I think the Biden administration also believes Kim wants to keep his nuclear arsenal. That's why South Korea has been freed to build up its missile force, purchase some 80 F-35, fifth generation U.S. fighter-bombers and develop its own KF-21 Boramae (Hawk) supersonic fighter. When the KF-21 was rolled out last month, President Moon said, "A new era of independent defense has begun, and it's a historic milestone in the development of the [South Korean] aviation industry."
As for North Korea's nuclear arsenal, think of it as a defensive shield against any invader, but not for use as an offensive weapon. Remember, Israel has had more than 200 nuclear bombs and missile warheads for decades. Although surrounded by enemies, it has not been invaded. Yet over the years, even with its impressive conventional military capabilities, it has faced attacks, the latest being thousands of Hamas rockets from nearby Gaza. Israel's nuclear arsenal did not prevent those attacks. And neither could North Korea's be used to halt anything short of a major invasion that threatened the regime.
Read more expert-driven national security insight, perspective and analysis in The Cipher Brief