My Tribute to a CIA Legend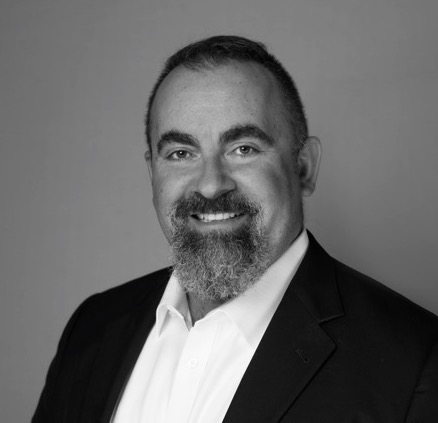 Marc PolymeropoulosFormer CIA Senior Intelligence Service (SIS) Officer
Marc Polymeropoulos served 26 years in the CIA before retiring from the Senior Intelligence Service in June 2019.  His positions included field and headquarters operational assignments covering the Middle East, Europe, Eurasia and CounterTerrorism.  He is the recipient of the Distinguished Intelligence Medal, the Intelligence Commendation Medal, and the Intelligence Medal of Merit. 
OPINION — "Do good and avoid evil."  These were the words that John Stein, who passed away in Rhode Island recently at the age of 88, told his nephew, a newly minted CIA officer, nearly 30 years ago as the nephew set out for foreign lands.  These words ring true even today and stand the test of time for every CIA operations officer.
Stein was a legend at CIA, having served as Deputy Director of Operations (the highest-ranking operations official at CIA), the Inspector General, multiple Chief of station tours, and a host of other operational assignments over his storied career. I was fortunate to meet John and his wife Charlie after he retired and I recall the day vividly, wondering how badly I had stumbled in trying to impress one of the heroes of the cold war.
Stein's career reads out of the traditional CIA of the 1950s.  He attended prep school in Rhode Island before going to Yale. Those who knew him best described Stein as a brilliant student, who could simply look at the syllabus and receive an "A" in the course.  A baseball star at Yale, he played centerfield and pitched.  A family member tells me he was approached by the New York Yankees during his senior year, but he elected after graduation to serve in the Army instead. According to his family, he held the record in the 82nd Airborne for the furthest throw of a hand grenade.
Stein's overseas service for CIA took him from Africa to Europe.  He was known as a straight shooter, never mincing words, the twinkle of his blue eyes reflecting the grace and joy he brought to all who came in contact with him.  Meeting Stein, one could tell the talent he had in recruiting agents. The most successful CIA case officers are those who prospective agents are drawn to.  Stein had that magnetic aura around him, and rest assured, the agents he handled and recruited betrayed their countries not only for the allure of the United States, but for Stein in particular.
During one overseas trip traveling solo as DDO, with no aides or assistants, his commercial flight made an emergency landing in a small African country.  Seeing as there were no other options for transportation, he took a taxi to the local office. The office secretary, not recognizing him, slammed the door in his face thinking he was a kook. Later, the much-chagrined chief of station and Stein enjoyed a good laugh at this unexpected introduction.
Stein was an anachronism of his time, as he generally believed in congressional oversight. While DDO under former CIA Director William Casey, he escaped sanction during the Iran-Contra scandal as he reportedly was not part of the planning nor execution of the operation. Then-Senator Joe Biden, as a member of the Senate Select Committee on Intelligence, once stated that Stein was "a true professional…astute, open, knowledgeable, and has the respect of the community and the committee-a rare combination."
Stein was a voracious reader and could consume data quickly and effectively.  He also performed during his senior year of college in the legendary Yale a cappella group the Whiffenpoofs. His singing talents never faltered, as even during his last overseas chief of station tour in Asia, foreign liaisons would ask him to sing solo during dinner.  His favorite line of the Whiffenpoofs theme song was "We shall serenade our Louis, while life and voice shall last. Then we'll pass and be forgotten like the rest."
John Stein will not be forgotten. Given what I learned about Stein from those who knew him best, I doubt he would condone, let alone seek out the accolades in this piece.  Nevertheless, we must remember those who came before us so that we consider not only their accomplishments but their wisdom and grace. Stein's family should rest easy knowing that both serving and former CIA officers are raising a toast to his legendary life.
Become a member of The Cipher Brief for more expert-driven insights on the Intelligence Community and the broader national security community.