The More Said, the More Questions Raised in Flynn Firing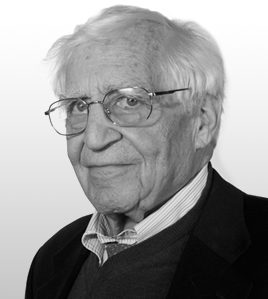 Walter PincusContributing Sr. National Security Columnist, The Cipher Brief
White House Chief of Staff Reince Priebus, during three Sunday television interview programs, gave different and sometimes confusing stories about what activities led to President Trump's firing of his National Security Advisor, Michael Flynn, and what still may be going on about that situation.
The first thing to note was Priebus' answer to a question from NBC's Chuck Todd: "Did he [Flynn] mislead the FBI or lie to the FBI" when agents interviewed him on January 23 about his telephone conversations last December 28 and 29 with Russian Ambassador Sergey Kislyak?
"I'm just not in the position to answer it," Priebus said, but then he added, "Certainly we've talked about that issue with leadership at the FBI, but I'm not in a position to talk about that with you."
That raises the question: What are the conflicts of interest involved with the White House talking with "FBI leadership" about whether a senior White House official "misled" or "lied" to agents? If Flynn lied to FBI agents, that could be a felony.  Who from the White House, talked to whom at the FBI, about what?
Priebus went on to say, "We have talked about this. I think we've laid it out very clearly and now it's up to the DOJ [Department of Justice] and the FBI to take it any further, if that's what they do."
What did the White House lay out "very clearly?"
And since the next step, whether to investigate further or even prosecute is "up to" the Justice Department, isn't this cause enough for Attorney General Jeff Sessions to recuse himself, since he and Flynn were colleagues in the Trump campaign when the calls took place?
During the run up to his confirmation hearing last month, Session wrote Congress that when it came to Russian related investigations, he was "not aware of a basis to recuse myself." Priebus' statements should be enough to change that.
Priebus also gave Todd a slightly different story than he told Fox News and CBS' Face the Nation on Sunday about how and why the White House itself dealt with events leading up to Flynn's firing on the evening of February 13.
Here is what is generally known.
On December 28, 2016, Obama, in Hawaii, talked by phone to Trump, and it was later learned that on the 28th the Obama administration informed the Trump transition team that it will announce sanctions the next day against Russia for interfering with the U.S. presidential election. The notification may have come in that Obama/Trump phone conversation.
That evening, Trump, at Mar-a-Largo, told reporters that "nobody knows what's going on" when it came to Russian hacking, but intelligence officials "should do the best they can, figure it all out."
On December 29, the Obama administration announced new sanctions, ejecting 35 alleged Russian intelligence operatives from the U.S., closing two Russian waterfront estates used for electronic interceptions, and sanctioning individual Russian intelligence officials.
One hour before the public announcement, the U.S. informed Russian Ambassador Kislyak.
Trump responded to the Obama sanctions in a statement that said, "It's time for our country to move on to bigger and better things."
In Moscow, President Vladimir Putin's spokesman, Dmitry Peskov, said retaliatory measures were being considered, but the sanctions "obviously [were] to deal a blow to the foreign policy plans of the incoming administration of the president-elect," Peskov said.
On December 29, Flynn spoke with Ambassador Kislyak. When that call first became public, in a January 12 article by Washington Post Columnist David Ignatius, Flynn and the White House denied discussion of the sanctions took place.
However, it is now known that the Obama sanction actions were discussed in that Flynn/Kislyak phone call. Flynn described it in an interview with The Daily Caller on the morning of February 13, hours before he was fired.
Describing what he said in the call, Flynn said, "It wasn't about sanctions. It was about the 35 guys being thrown out," he told The Daily Caller reporter. "It was basically, 'Look, I know this happened. We'll review everything. I never said anything such as, 'We're going to review sanctions,' or anything like that," Flynn said, according to The Daily Caller story.
Flynn went on to describe the December conversation as "not to relieve sanctions. It was basically to say, 'Look, we're coming into office in a couple of weeks. Give us some time to take a look at everything."
Since Russian diplomats being expelled were part of the sanctions, saying sanctions were not discussed in the conversation is a distinction without a difference.
Questions remain about how much Trump and others on the transition team knew about Flynn's call to Kislyak at the time it happened. It is clear that Flynn's message to Kislyak had an effect on Putin.
As is well known, Putin ignored Russian Foreign Minister Sergei Lavrov's plan to expel 35 American diplomats and close two U.S. facilities and instead said he would do nothing and look to President-elect Trump's future policies before taking any steps – other than to invite the children of U.S. diplomats to the Kremlin's holiday parties.
That drew Trump's warm Twitter response, "Great move on delay (by V. Putin) – I always knew he was very smart!" 
Did Flynn at that point discuss what he had said to Kislyak?
One group that was taken aback by the Putin response was inside the intelligence community. A search began into what had led to the unusual Moscow reaction, and it eventually found one possible answer in the transcripts of the Flynn/Kislyak conversations.
Ignatius' January 12 disclosure of the phone call forced Trump transition spokesman Sean Spicer on January 13 to tell reporters he had spoken to Flynn who told him sanctions were not discussed. On January 15, Vice President Mike Pence went on Face the Nation and said he had discussed the matter with Flynn and "it was strictly coincidental that they had a conversation [on the 29th], they did not discuss anything having to do with the United States' decision to expel diplomats or impose censure against Russia."
The FBI interviewed Flynn on January 23 and on January 26. Acting Attorney General Sally Yates, an Obama holdover, told White House Counsel Don McGahn about the FBI interview, and that Flynn was not admitting what the Bureau knew about the call, based on the intercept transcripts.
None of this became public until February 9, when The Washington Post published a story about Yates' disclosure to the White House that there was proof Flynn discussed the Obama sanctions with Kislyak, in contrast to earlier denials by Pence, Spicer, and Flynn himself.
After The Post story appeared, Pence's staff announced that was the first time the vice president learned the truth about Flynn having misled him – though it was two weeks after the Yates disclosure to White House Counsel McGahn.
One day later, February 10, Trump told reporters he, too, was unaware that Flynn had discussed sanctions with the Russian ambassador, but Spicer later said he only was unaware of the Post story, not the phone call.
On Sunday's Meet the Press, Priebus described Yates telling the White House that "something wasn't adding up with his [Flynn's] story" about his December 28 and December 29 phone calls with the Russian ambassador.
In this version, Priebus did not say what that "something" was, although he said "our legal department went into a review of the situation…and then some time after that the legal department came back and said that they didn't see anything wrong with what was actually said."
However, according to Priebus, "we [in the Trump White House] started thinking about whether or not Michael Flynn was being straight with us."  That led to "sort of deposing" Flynn who, Priebus said, "maintained the fact that he never talked to the Russian ambassador about sanctions, but something wasn't adding up."
Priebus said, "Eventually, we determined that he did in fact, talk about the sanctions." although he did not say how.
One simple way for the White House to have found out was to get transcripts from the FBI intercepts of the Russian embassy phone conversations. But asked by Todd, "Did you read those transcripts yourself?" Priebus answered, "I can't answer that question, but I can assure you that I am fully aware of the situation."
Another question would be who at the White House, if anyone, asked for and received the transcripts.
Priebus went on to say, without indicating exactly when and why, "We determined that he wasn't being straight with the vice president and others. And that's why we asked for his resignation." Asked by Todd, "Why did more than a week go by before the vice president was informed of this issue?" Priebus replied, "I think he was always aware of the issue as to whether or not he talked about sanctions. I mean that was an ongoing conversation." Priebus later added, "The vice president is in the loop on everything."
On Fox News Sunday, Priebus said Yates had given the White House a "heads up," but did not say to what.  Priebus then said, "It was later determined there was no investigation ongoing," without identifying who was investigating what.
When the White House legal department determined there was nothing illegal in the conversation, "then the issue turned to whether or not Michael Flynn was being honest and direct with the vice president. And, ultimately, the president determined that it was an unsustainable situation. And he fired, or he asked for a resignation of Mike Flynn."
In this version, Priebus ignored the FBI/Justice inquiry into whether Flynn had told Bureau agents the truth, something he did mention on Meet the Press.
On CBS' Face the Nation, we get another insight into the matter when John Dickerson asked Priebus whether Trump believed it was correct for Flynn to talk about the Obama sanctions with Kislyak before the inauguration. Priebus said, "The president didn't comment on that."
Later, Priebus said, "There is nothing wrong with [Flynn] having a conversation about sanctions. And there was nothing wrong about having a conversation about the fact that the Obama administration put further sanctions in place and expelled some folks out of the United States. There is nothing wrong with that topic coming up in a conversation."
If there was nothing wrong with Flynn's conversation about the sanctions, and since apparently President Putin reacted positively to what his then-national security advisor had done, why hasn't Trump taken credit for it or at least not had his staff hide what was done?
And why did Flynn hide what he had done from Spicer and Pence?
Or did he?