North Korea May Be Back on Track, but Are They Ready to Make a Deal?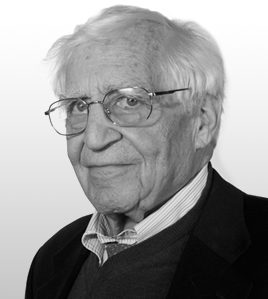 Walter PincusContributing Sr. National Security Columnist, The Cipher Brief
The Trump administration has yet to make public its objectives for a North Korea denuclearization agreement, but Secretary of State Mike Pompeo indicated what it should contain during questioning by Sen. Robert Menendez (D-N.J.) last Thursday before the Senate Foreign Relations Committee.
"We are looking for the complete dismantlement of their weapon systems, the delivery capability associated with that, and all of the elements of their program that would lead them to have material — enriched material, fissile material — that could be used at some time to build out a weapon system," Pompeo said.
Pompeo agreed that U.S. demands would include North Korea ending the production and enrichment of uranium and plutonium for its military programs.
The U.S. "objective," Pompeo said, would include North Korea permanently dismantling and disabling its nuclear weapons infrastructure, including test sites, all nuclear weapons research and development facilities, particularly with respect to advanced centrifuges and nuclear weapons enrichment and reprocessing facilities.
It would also require Pyongyang to provide a full, complete and verifiable declaration of all its nuclear activities and restrictions to assure that nuclear material, technology and expertise are not exported.
The deal would aim to continue the suspension of North Korea's  current ballistic missile testing, which includes space launches, and the dismantlement of all ballistic missiles as well as a prohibition on all ballistic missile development.
Pompeo said he told Kim, when they met May 9 in Pyongyang, "that the missile program is a central component of their capacity to hold America at risk," and that it is… "our aim that as part of this agreement that we would reach that they would no longer possess the capacity to achieve those kinds of launches."
Finally, to be truly verifiable and irreversible, the overall agreement with North Korea would have to be permanent in nature with no sunsets on its provisions.
As an aside during the hearing, Pompeo said the Trump plan would be to have any agreement with North Korea presented to the Senate as a treaty, requiring two-thirds approval for ratification.
Pompeo insisted, when questioned by Sen. Ron Johnson (R-Wisc.), that he made clear to Kim what the Trump administration definition of dismantlement meant. "I spoke in English. There was a translator…But our team confirmed that the translator said what I said…I had two meetings, maybe three hours plus, total, enough that I understood him to have understood what it was I was saying."
Pompeo added, "When I heard back from him, there was little doubt in my mind that he understood the scope of what it was we were asking for…the nature of what would have to take place, the verification that we would need to undertake…The conversation revolved around how it is we would achieve that, what the mechanisms might be to begin to achieve that, and how the United States would demonstrate, in return, that we were committed to the assurances that we were prepared to provide to him."
Pompeo later explained to Sen. Ben Cardin(D-Md.), "We had reached in accordance with what Chairman Kim and I had agreed to, to conduct the work that would prepare our teams, across a broad spectrum of issues, for that summit." It was that meeting for teams of specialists from both countries, scheduled for last week, where the North Koreans failed to show up.
Instead, North Korea's first vice-minister of Foreign Affairs Kim Kye Gwan, in a May 16 statement most famous for attacking National Security Advisor John Bolton, made clear that Pompeo's description of the extensive verification elements of the Trump agreement were understood. He included high-ranking State Department officials in his criticism of the U.S. requiring "'complete, verifiable and irreversible denuclearization,' 'total decommissioning of nuclear weapons, missiles and biochemical weapons' etc. while talking about [a] formula of 'abandoning nuclear weapons first, compensating afterwards.'"
Whatever triggered Trump to initially withdraw from the June 12 summit, and as both sides scramble to get the summit back on track, its important to note that the U.S. objectives in its proposed agreement are still far different from what Kim Jong-un has ever indicated he would accept.
Perhaps the talks taking place now between an American team led by Sung Kim, former U.S. Ambassador to South Korea and one headed by North Korean Vice Foreign Minister Choe Son Hui will begin to find some common ground. Unlike Trump and Kim, the two team leaders not only know each other, but both were also involved in similar negotiations more than a decade ago.
It will be far better if Trump and Kim don't meet, until these two veteran negotiators find a way to close the apparent gap between their leaders'  separate positions.