It's Only Just Begun: The Detainment and Removal of Illegal Immigrants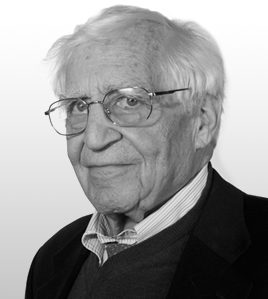 Walter PincusContributing Sr. National Security Columnist, The Cipher Brief
Prepare yourselves. The travel ban fiasco is just the beginning.
Ignored so far in last week's Executive Order on Border Security and Immigration Enforcement Security is the Trump administration's requirement for a major expansion of federal detention facilities to house the first of the two million to three million illegal immigrants who "have criminal records" that President Trump wants to deport, as he pledged earlier this month on CBS' 60 Minutes.
Remember the 1942 internment of 120,000 Japanese-Americans at the start of World War II? This will be worse.
Section 5 of last Wednesday's order calls for the Secretary of Homeland Security to "take all appropriate action and allocate all legally available resources to immediately construct, operate, control, or establish contracts to construct, operate, or control facilities to detain aliens at or near the land border with Mexico."
On 60 Minutes, Trump said he would go after people "that are criminal and have criminal records, gang members, drug dealers…[that] we are going to incarcerate."
But the order, sloppily drawn as was the travel ban, vastly expands those who could be detained to include "individuals apprehended on suspicion of violating Federal or State law, including Federal immigration law, pending further proceedings regarding those violations."
The list of aliens for "prioritize(d) removal" is further described in the Executive Order, "Enhancing Public Safety in the Interior of the United States," also signed on January 25.
It not only lists those who "have committed acts that constitute a chargeable criminal offense," but also aliens who have "abused any program related to receipt of public benefits." What does "abused" mean?
It also includes illegal aliens who have made "a willful misrepresentation in connection with any official matter or application before a government agency." What is "any official matter?"
If these items were not broad enough, the final category for being detained for deportation is "in the judgment of an immigration officer, otherwise pose a risk to public safety or national security." If ever a category encouraged "racial profiling," that is it.
To carry out these two presidential orders, Trump has authorized the hiring of 10,000 additional immigration officers, as well as 5,000 additional Border Patrol officers. Between the two, he has called for the hiring of more government employees than his highly publicized saving of manufacturing jobs at Carrier and Ford.
Another controversial part of the orders that inevitably will end up in the courts is the directive to the Attorney General and Secretary of Homeland Security that they cut federal grants to a jurisdiction that the Secretary designates as a "sanctuary" for illegal immigrants.
Of course, as legal authorities have pointed out, there is no federal law prohibiting a local jurisdiction from deciding whether or not to enforce federal immigration law. The statute referred to in the Trump order, 8 U.S.C. 1373, just refers to the "sending to, or receiving from, the Immigration and Naturalization Service information regarding the citizenship or immigration status" of an individual.
In addition, the federal courts have decided that neither the president nor Congress can withhold federal funding from localities unrelated to immigration, and Trump, himself, in the order, said grants for law enforcement would continue, even to sanctuary jurisdictions.
So those states like California, or cities or towns declaring themselves sanctuary jurisdictions, can go to court if Trump threatens or actually cuts off any federal funds for schools, hospitals, or the like.
The order also directs the Secretary of Homeland Security to allocate available resources so he can "immediately assign asylum officers to immigration detention facilities for the purpose of accepting asylum referrals."
In addition, the Attorney General is to "immediately assign immigration judges to immigration detention facilities" to conduct proceedings related to individuals' continued presence in the United States.
All of this will cost money. So the Trump administration has had Mark Sandy, the Acting Director of the Office of Management and Budget, release a statement saying there are "anticipated… increased costs," not only to the current budget but to those beyond, for "steps related to immigration enforcement" as well as for "a wall along the southern border."
To meet immediate costs, there will be either reallocation of fiscal 2017 funds or a supplemental, while, according to Sandy, spending in fiscal 2018 and beyond "will depend on the annual appropriations process."
While public knowledge and understanding of this planned roundup of undocumented immigrants and the potential detention of tens of thousands of them is bound to generate additional federal lawsuits and nationwide demonstrations, there is at least one group that will benefit from the proposed actions.
Recall the phrase "establish contracts" for detention facilities in the Border Security and Immigration Enforcement Security order. That announcement continued a surge in the price of stock in GEO Group, Inc. and CoreCivic Inc. (which until recently was Corrections Corporation of America), the two largest corporations running private prisons. They have already near doubled in value since the election of Donald Trump.
On November 7, 2016, GEO's stock was at $23 a share. Yesterday it was at $41. CoreCivic was at $14 a share on November 7, yesterday it was at $29.
GEO Group made a $100,000 contribution to Rebuilding America Now, Trump's super-Pac, on August 19, 2016, one day after the Justice Department announced it would phase out use of privately operated prison facilities. It contributed another $125,000 to the same Pac on November 1.
The Justice Department Inspector General found in an August 2016 report that contract prisons "incurred more safety and security incidents per capita than comparable BOP [Bureau of Prisons] institutions."
One of Trump's campaign promises was that he would create jobs. Here's one questionable example of how he plans to do it.