Do Facts and Logic Count in Donald Trump's World?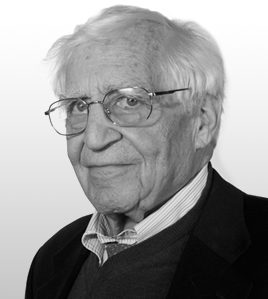 Walter PincusContributing Sr. National Security Columnist, The Cipher Brief
For the more than 16 years, Donald Trump has thought about running for president and in that time repeatedly talked about the U.S. being "ripped off" by NATO countries and other allies, such as Japan, South Korea, and Saudi Arabia.
"If we are not going to be reasonably reimbursed for the tremendous cost of protecting these massive nations with tremendous wealth…Then yes, I would be absolutely prepared to tell those countries, 'Congratulations, you will be defending yourself.'"
That was Trump just last week, during an interview with the New York Times.
Of course over the years, Trump has said such things.  But he has never explained – should he ever become president – the kind of deals U.S. allies are going to have to make with him to get an American security guarantee.
Does he have a pricing schedule in mind?
It's of course an outlandish, ill-thought-out notion from someone who loves his own ideas and has ignored facts, doesn't read books or listen to critics, other than to find a way to demean them.  
Every time he has said countries must reimburse the U.S for defending them, there have been multiple articles and statements pointing out that many nations, starting with Saudi Arabia, that don't get direct U.S. military support but instead, through their purchase of billions of U.S. armaments, in effect help sustain the American weapons-building corporations.
Japan and South Korea pay significant amounts to cover the costs of U.S. troops and equipment stationed in their countries, but Trump wants them to pay the entire costs.
One country he never mentions when he talks of allies paying their own share is Israel, where the U.S. now contributes more than $3 billion annually – equal to more than 15 percent of the entire Israeli Defense Budget.
NATO remains one of Trump's pet targets.
"We have many NATO members that aren't paying their bills," Trump told the Times last week. "They have an obligation to make payments. Many NATO nations are not making payments, are not making what they're supposed to make. That's a big thing. You can't say forget that."
On Sunday's Meet the Press, Trump repeated his claim that the U.S. was giving NATO countries "a free ride…where they owe us tremendous amounts of money, and they have the money, but they are not paying it."
Told that Senate Majority Leader Mitch McConnell (R-KY) called his NATO critique "a rookie mistake" which "proves" he needs people "to help steer him in the right direction on some basic issues," Trump responded by saying McConnell is "100 percent wrong if he said that."
Of course it is Trump who is wrong.
As has often been pointed out after Trump has made similar statements, what NATO members have is not "an obligation to make payments" but rather a "goal," mutually agreed upon, that each member would spend at least two percent of their Gross Domestic Product (GDP) for their own defense. The U.S. is currently spending 3.62 percent, and four other NATO members are above the two percent goal. Twenty-three others, including Germany and France, are below.
It's worth noting that Saudi Arabia, one of Trump's prime targets, spends over eight percent of its GDP on its defense budget, the largest proportion of any world country, something Trump ignores.
Trump has often said that NATO countries somehow owe to the U.S. the amount under the two percent goal that they hadn't spent on their own defense.
The NATO Treaty's Article 5 says that in the event of an armed attack against "one or more of them in Europe or North America," each member country will assist "individually and in concert with other parties" to take "such action as it deems necessary, including the use of armed force."
There is no mention of only helping those who met their two percent goal. In the Times interview, Trump was asked if new NATO members from the Baltics could count on U.S aid if they were attacked by Russia. His response was, "If they fulfill their obligations to us, the answer is yes."
It turns out that Estonia, one of the Baltic States, has met the two percent NATO goal, but the others have not. Does that mean Trump would help defend Estonia but not the others?
After the 9/11 attack on the U.S., the NATO Council invoked Article 5, and 14 of the then-19 members contributed forces.
Trump's remarks last week and at other times about redoing or ignoring the NATO pact and other treaties, reflect his rather cavalier attitude toward international agreements, as if they were real estate contracts, the latter of which are often the subject of re-negotiation when ownership changes.
He also somehow fails to understand that U.S. forward deployment of American troops and equipment contributes equally to U.S. security interests as it does to the countries involved.
Last week, he introduced a strange new idea that somehow there is a link between U.S. defense spending and American trade deficits –which is when the cost of goods imported from other nations exceeds those exported from U.S. companies and individuals.
"If you're talking about trade," Trump told the Times' interviewers, "we're losing a tremendous amount of money, according to many stats, $800 billion a year, on trade. So we are spending a fortune on military in order to lose $800 billion. That doesn't sound like it's smart to me."
Earlier in the interview, he had said he "could see" the U.S. having today's overseas military commitments if "we had a trade positive [import/export balance] of $100 billion, $200 billion, $800 billion."
But now, he said, such defense spending "is a luxury. We need other people to reimburse us much more substantially than they are giving right now, because we [Trump must have meant "they"] are only paying for a fraction of the cost."
As Matthew Yglesias frankly put it in Vox last Thursday, writing about Trump's linking trade to military alliances, "The two things simply have nothing to do with each other." He added, "I would say that I am puzzled as to what Trump could be thinking, but it's quite clear he's not thinking at all."
In Donald Trump's world, facts and logic do not count, but as the campaign goes along, I will continue to keep trying to make them relevant.