Did Trump Really "Strongly Press" Putin on Election Meddling?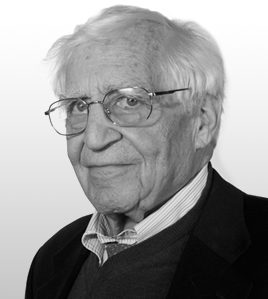 Walter PincusContributing Sr. National Security Columnist, The Cipher Brief
A Trump administration "cover up" is underway.
I am not talking about the concealing of activities related to the criminal investigation into possible coordination between the Trump campaign and Russian intelligence or the firing of FBI Director James Comey – although given Sunday's public disclosure of an additional Trump campaign staff meeting with a Russian shows an initial cover-up may be breaking down. 
No, I am looking at efforts to hide Donald Trump's actual performance last week in Warsaw, and then at the G20 meeting in Hamburg, where the president showed what an amateur he is on the world stage. He caused damage not only to this country but also to its global leadership on serious issues such as world peace, trade, and the environment.
Will the public ever learn what actually was said in the two-hour-and-fifteen- minute conversation between Trump and Russian President Vladmir Putin? Whose idea was it that there be no note takers?
That obviously allowed he-said, he-said, disagreement over how Trump presented what Secretary of State Rex Tillerson later described as "the concerns of the American people regarding Russian interference in the 2016 election."
Trump, himself, tweeted on Saturday, "I strongly pressed President Putin twice about Russian meddling in our election. He vigorously denied it."
Did Trump use any of the still classified information gathered by CIA, NSA, and the FBI that led the U.S. intelligence agencies to conclude unanimously, in their January 6 published report, that Putin personally "ordered an influence campaign in 2016 aimed at the U.S. presidential election," moving from initially trying to "denigrate" Hillary Clinton to "a clear preference for President-elect Trump?"
I expect there are classified reports and even intercepts supporting that conclusion, which have been made available to Trump, if he wanted to see or hear about them. He could have taken that material into the Putin meeting to use as evidence of the Russian activities.
Remember, Trump had no problem sharing highly classified information last May 10 in the Oval Office with Russian Foreign Minister Sergey Lavrov and Sergei Kislyak, Moscow's then-ambassador to the U.S.
Of course, Trump has repeatedly stated his low opinion of the intelligence community's findings when it comes to the 2016 election, including a statement to the press on July 6, just the day before the session with Putin.
Asked by a reporter, "Will you once and for all, yes or no, definitively say that Russia interfered in the 2016 election?" Trump replied, "Well, I think it was Russia. And I think it could have been other people in other countries. Could have been a lot of people interfered."
It's hard to believe someone who remains so doubtful about Russia's actions "strongly pressed" Putin "about Russian meddling in our election."
While Trump doesn't quite accept the intelligence community's conclusion about Russian 2016 interference in the election, he has spoken often, since his first deep intelligence briefing last February, that whatever was done had, "absolutely no effect on the outcome of the election, including the fact that there was no tampering whatsoever with voting machines."
Let's examine that.
The intelligence community January 6 report assessed that "Putin and the Russian government aspired to help President-elect Trump's election chances when possible by discrediting Secretary Clinton and publicly contrasting her unfavorably to him."
The report goes on to say, with "high confidence" that the GRU [Russian military intelligence] relayed hacked emails from the Democratic National Committee and senior Democratic officials, such as Clinton campaign manager John Podesta, to WikiLeaks, adding that Moscow "most likely chose WikiLeaks because of its self-proclaimed reputation for authenticity."
The first WikiLeaks disclosure of some 44,000 DNC emails came on July 22, on the eve of the Democratic National Convention. It led to the resignation of DNC Chairman Rep. Debbie Wasserman Schultz.
In early September, "Putin said publicly it was important the DNC data was exposed to WikiLeaks, calling the search for the source of the leaks a distraction and denying Russian 'state-level' involvement," according to the intelligence report.
One month before election day, on October 7, WikiLeaks began regular, almost daily release of thousands of emails hacked earlier by Russian sources of the account of Clinton campaign manager Podesta.
Russia's state-run propaganda machine went into full gear promoting the email material, targeting U.S. audiences through print, radio, and TV using RT, formerly Russia Today, and Sputnik, another government-funded online and radio outlet producing content in various languages.
Trump, who during earlier campaign appearances, often talked of the leaked DNC emails, began a more vigorous promotion of the WikiLeaks material during interviews and campaign appearances. He regularly chastised the media for not covering the releases.
Non-partisan Politifact has reported that Trump in the last 29 days before the election used the word WikiLeaks "about 137 times in campaign rallies, interviews, speeches, his tweets and other social media presence, and debates." That works out to about five times each day.
Trump being Trump, he often misstated the email meaning. Politifact noted that on October 12 in Ocala, Fla., Trump said, "She (Clinton) knows the terrorists are trying to infiltrate through the refugee program." The Clinton email, however, was actually talking about the threat of refugees infiltrating Jordan and Turkey.
I have previously written how Trump used an inaccurate report published only by Sputnik, the Russian new service, during an October 10, rally in Wilkes-Barre, Pennsylvania. He said that "sleazy Sidney," a reference to Clinton's friend writer Sidney Blumenthal, was "now admitting they could have done something about Benghazi. This just came out a little while ago."
Trump claimed the GOP could use this as a talking point that "she [Secretary Clinton] is now admitting [in the hacked email] that they could have done something about Benghazi."
Trump did not realize that Sputnik had misinterpreted the hacked email. The phrase attributed to Blumenthal was actually written in a long, analytical piece in Newsweek by Kurt Eichenwald. And by the time Trump had spoken, Sputnik had already deleted the story from its website after Eichenwald published a blog saying he, not Blumenthal, wrote the phrase Trump had quoted.
Did Trump's hammering of WikiLeaks materials that he said proved she was corrupt, disqualified from being president, and possibly ought to be in jail, have an effect on voters?
He made these charges to millions who watched the television debates and millions more who showed up at his rallies, watched news on television, or listened to radio talk shows.
We don't know what difference it made in the election, but reports show that 2.4 million voters who went to the polls last November 8, did not make a selection when it came to president.
Worth remembering is one of the intelligence community's final assessments: "The 2016 influence campaign reflected the Kremlin's recognition of the worldwide effects that mass disclosures of US Government and other private data—such as those conducted by WikiLeaks and others—have achieved in recent years, and their understanding of the value of orchestrating such disclosures to maximize the impact of compromising information."