Countering Russian Aggression in the Trump Era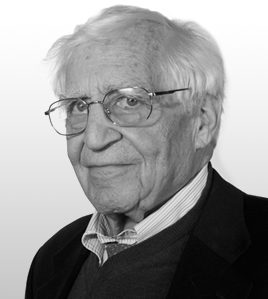 Walter PincusContributing Sr. National Security Columnist, The Cipher Brief
A Congressional inquiry next year into Russian involvement in the U.S. presidential election will be only one of several Legislative Branch initiatives that may interrupt President-elect Donald Trump's stated goal of easing relations with Moscow.
The current, Republican-controlled Congress, with Democratic support, has quietly added a package of anti-Russian items to the fiscal 2017 Defense Authorization Bill and fiscal 2017 Appropriations Continuing Resolution that were approved last week.
The fiscal 2017 Intelligence Authorization Bill that passed the House Friday and awaits Senate action also contains similar anti- Russian legislation.
These measures would require the incoming Trump administration to establish a variety of programs and spend money to counter "Russian antagonism and aggression," as the House-Senate conferees on the Defense bill put it.
After the January 20 inauguration, if Trump persists ignoring Russian President Vladimir Putin's aggressive acts, the country could witness in the months ahead an unusual clash between the Executive and Legislative Branches. That could force the new Congress to use its committee oversight powers to investigate and hold hearings on how these measures directed at Moscow are being implemented and taxpayers' funds spent.
There already is the prospect that Senators John McCain (R-Ariz.) and Lindsey Graham (R-S.C.) will have a bipartisan Senate Armed Services Subcommittee investigation underway—before Trump takes office—on Russian hacking of the Democratic National Committee and Moscow's attempts to influence the November presidential election.
Meanwhile, some anti-Moscow elements in the newly-passed legislation could be put into effect by the Obama administration once the measures are signed into law.
The Defense Authorization bill, now awaiting Obama's signature, authorizes up to $350 million in fiscal year 2017 to provide security assistance to Ukraine, although half the funds are to be withheld until the Kiev government institutes reform within its defense establishment.
Trump has been ambiguous about Ukraine, but his saying he might recognize Russia's annexation of Crimea has startled Kiev. Last August on ABC News, Trump said that Putin is "not going to go into Ukraine. All right? You can mark it down, you can put it down, you can take it any way you want." Reminded that Russians under Putin were already in Ukraine, Trump said, "Well, he is there in a certain way, but I'm not there."
However, in contrast to Trump, the House-Senate conferees said in their report they "remain deeply concerned by the continuing aggression of Russia and Russian-backed separatists that violate ceasefire agreements" in Ukraine. The conferees emphasized "the fundamental importance of providing security assistance and intelligence support, including lethal military assistance, to the Government of Ukraine to build its capacity to defend its territory and sovereignty."
McCain, in his role as chairman of the Senate Armed Services Committee, has a strong interest in this measure. He told his colleagues during Friday's Senate floor debate that "one of the things that has disappointed me as much as anything else, in some ways more, is that this President [Obama] has refused to give defensive weaponry to the Ukrainians who are watching their country be dismembered by Vladimir Putin."
Putin, on the other hand, wants the U.S. to end sanctions placed on Russia because of its actions in Ukraine and even compensate Moscow for the economic losses it has incurred because of them.
If McCain has been disappointed by Obama, one can only imagine how he might react to Trump, should the President-elect soften the U.S. attitude on Ukraine and ease sanctions on Moscow.
The Defense bill also authorizes the U.S. to pay for any added costs for Eastern European countries, not members of NATO, who take part in military exercises dealing with "external threats including hybrid warfare," a not-so-veiled reference to Russian covert activities, such as hacking and disinformation efforts directed at the Baltic States.
The Defense measure also calls for new information to be added to the Pentagon's annual report supplied Congress on Russian military activities.  This includes Moscow's operations in Ukraine, its nuclear strategy, and "foreign military deployments, including significant deployments of naval vessels to foreign countries."
The Continuing Resolution, approved late Friday night in order to keep the government open, included added assistance totaling $157 million to remain available through September 30, 2018 to the Agency for International Development (AID) programs "to counter Russian influence" in Ukraine, Georgia, "and other countries affected by Russian aggression."
The measure permitted $6 million of that amount to go for international broadcasting programs "to counter Russian influence," such as Current Time, a shared Voice of America-Radio Free Europe/Radio Liberty daily, Russian-language TV news program aimed at Russian speaking audiences in countries bordering Russia.
The House-passed Intelligence Authorization bill, which awaits Senate action, calls for the President to establish "an inter-agency committee to counter active measures by the Russian Federation to exert covert influence," which means that Moscow's role has been "hidden or not acknowledged publicly."
It describes the actions as including "establishment or funding of front groups, covert broadcasting, media manipulation, disinformation and forgeries."
The purpose of the inter-agency committee, made up of the heads of national security agencies, is to develop measures to counter Russia's covert operations by "exposing falsehoods, agents of influence, corruption, human rights abuses, terrorism, and assassinations carried out by the security services or political elites of the Russian Federation or their proxies."
That proposal is also in the version of the fiscal 2017 Intelligence Authorization bill that passed the Senate Select Committee and is expected to reach the president if the Senate acts this week.
Handled correctly, the proposed congressional inquiry into Russian hacking of the Democratic National Committee and Moscow's attempts to influence the November presidential election offers a chance to clarify a serious challenge facing the U.S. government.
However, doing it through more than one joint, bipartisan, House-Senate panel – a number of investigations are being considered in both bodies – could lead to contrary and even partisan outcomes that would make matters worse and further undermine public support of the Congress.
This is a matter that goes to the heart of the democratic process and requires an investigation devoid of politics. The members should establish a joint House-Senate panel from the responsible committees – Armed Services, Foreign Relations, Intelligence, Judiciary, Appropriations – and be evenly split between parties.
As important, it should create a small, professional staff chosen jointly by both Republican and Democratic members, and be responsive to all members.
I recommend this as someone who many years ago ran two controversial Senate Foreign Relations Committee investigations, one into foreign government lobbying and the other into the Vietnam war, with the staff being myself and a lawyer. Agreed, neither was as important as this one, but it is amazing what can be done through a congressional committee with access to support from government agencies.
Congress has got to resume its place as an equal branch of government. It is already clear that President-elect Trump sees himself playing a more dominant role than past presidents, so it is up to House and Senate members to provide the challenge needed to keep him under control.