Virtualized Networking: A Case for CIOs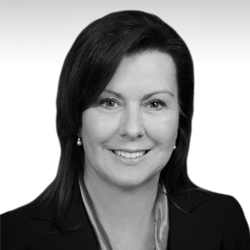 Jill SingerVice President, National Security, AT&T Public Sector
The massive data breach that occurred at the U.S. Office of Personnel Management (OPM) in 2015 was attributed, in part, to aging technology systems. In fact, legacy technology pervades federal government systems. It is estimated that nearly 80 percent of federal information technology dollars are spent maintaining outdated systems.  Meanwhile, two fundamental goals for any CIO are to drive system modernization and improve cybersecurity protections.
For the federal CIO, achieving these two fundamental goals and maintaining mission responsiveness while also transforming the underlying information technology is like retrofitting a plane while flying it.
There is a better way. The starting point of any system-wide modernization effort should be to virtualize both networks and servers.
The network is the foundation of an organization's technology system. A virtualized network is software-based instead of hardware-based.  It is controlled and managed primarily using software. And it offers vast improvements in cybersecurity protections.
A useful analogy to help understand the power of network virtualization is to consider the impact of the smartphone revolution. The capabilities and functions we perform with software and applications on our smartphones replaced whole categories of hardware-based products and experiences: calculators, alarm clocks, radios, maps, televisions, news, travel, entertainment, airline tickets, concert tickets, media purchases and consumption. The list goes on.
Similarly, in a software-based virtualized network, network functions previously delivered via costly, inflexible hardware are now delivered via software. This includes provisioning network service, scaling bandwidth usage up or down, and delivering software and services to maintain and update a variety of features and functions across the network.
Virtualization is happening at nearly every level of the network today. Commodity hardware is replacing specialized hardware such as routers , switches, and application servers. New services are being provisioned rapidly and seamlessly in response to mission demands and customer requirements.  In a virtualized network, agencies can quickly update architectures and services by a software change rather than purchasing and deploying new hardware. These efficiencies can save considerable time and money, freeing up additional funding for technology innovation or other mission needs.
A highly-secure, agile, responsive, and adaptive network becomes especially important with the introduction of 5G/LTE broadband services and internet of things (IoT) capabilities. 5G/LTE will open the way to faster data transmission and exponentially more data moving across networks. IoT growth is expected to result in approximately 26 billion connected devices by 2020. Federal CIOs and IT shops will need to keep pace with networking demands without compromising security.
Cybersecurity is greatly improved in the virtual network compared to legacy, hardware-based networks. Protections are built into every network layer to automate prediction, detection and action. And a virtual network supports modern approaches to application development and cloud services to speed delivery of capabilities, including cybersecurity protections. A security framework within the network architecture supports connections to existing security platforms and integration of custom security applications as needed. Network security and operational policies can be built within each layer of the network architecture following industry best practices.
Virtualized networking is being championed by most networking vendors and the open-source community. In the open source model, source code is made available to a worldwide community of developers to strengthen and improve capabilities, functionality and protections.  It helps to create standards to avoid vendor lock-in.  As an example, the Linux Foundation community is working to integrate cybersecurity protections into the design of the virtualized network itself, versus the "bolt-on" approaches of the past.
CIOs who make the move to virtualized networks will lay the foundation for capabilities and services that can help them modernize their systems with speed of implementation, higher performance, and lower overall costs.  They will also go a long way toward protecting against the omnipresent, rapidly evolving cybersecurity threats that regularly challenge federal technology systems.
In short, the virtualized network gives CIOs the federal network of tomorrow, available today.