U.S. Needs More Focus on Terrorist Threat in Indonesia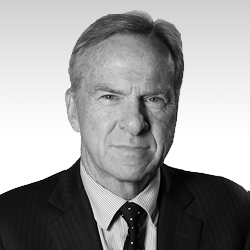 Alasdair GordonFormer Senior National Security Officer, Australian Government
Recent terrorist incidents in Indonesia, the largest Muslim country in the world, with a population of 260 million, have again raised concerns about growing extremist Islamist influence in the archipelago.
May bombings in Surabaya, on the Eastern side of Indonesia's largest Island, Java, were particularly horrific because of the use of young children as suicide bombers.  The attacks on Police Stations, including the taking and execution of hostages, were also deeply worrying because they were clearly directed at a pillar of the State.
These attacks are the latest manifestation of the dangers of foreign fighters, and their families, returning from conflict in the Middle East, and their links to IS. But they may be more worrying than that. They may well say more about the the rise of fundamentalist Islam, with violent extremist elements, both in Indonesia and the region.
Read more from former senior national security officer with the Australian Government, Alasdair Gordon, by logging into your Cipher Brief membership account or by signing up to become a Cipher Brief Member.  Joining this high-level, security-focused community is only $10/month (for an annual $120/yr membership).
Cipher Brief Members engage in high-level conversations about national and global security issues every day. Don't miss out on the conversation.