Putin's Strategy in Ukraine Fraught with Risk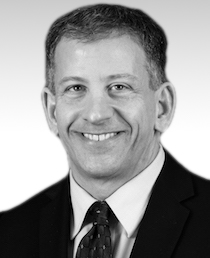 Daniel HoffmanFormer CIA Chief of Station
Ukraine's President Petro Poroshenko now says that Kiev is ready to consider talks with Russia. 
The Ukrainian leader told French broadcaster, France 24, that German Chancellor Angela Merkel has agreed to talks involving the four countries that make up the 'Normandy Four': Ukraine, Russia, France and Germany.
This, after President Donald Trump cancelled a meeting with Russian President Vladimir Putin at last week's G20 meeting, failing to act on an opportunity to deliver a public warning to Putin that would have been in line with condemnations from other senior members of the Trump administration. 
Russia seized Ukrainian vessels and took 24 Ukrainian sailors into custody last month, claiming the Ukrainians had illegally crossed the Russian border.   
The Cipher Brief spoke with Russia expert and former CIA Officer Dan Hoffman about Putin's long game in Ukraine.
This is Cipher Brief Level I Member Only content. It can be accessed via login or by signing up to become a Cipher Brief Member.  Joining this high-level, security-focused community is only $10/month (for an annual $120/yr membership).
Cipher Brief Members engage in high-level conversations about national and global security issues every day. If you're not already a member, you should be.
If you are experiencing any issues with signing up or signing in, please drop an email to support@thecipherbrief.com.
We look forward to welcoming you to the community!