Is it Time for Diplomacy in Iran?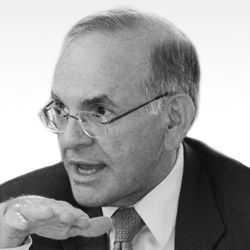 Gary GrappoFormer U.S. Ambassador to Oman
Tensions with Iran have escalated significantly over the past few months.  former Ambassador and Cipher Brief expert Gary Grappo asks whether it's time to give diplomacy a shot.
Grappo is a former U.S. ambassador who held senior positions including Minister Counselor for Political Affairs at the U.S. Embassy in Baghdad; U.S. Ambassador to the Sultanate of Oman; and Charge d'Affaires and Deputy Chief of Mission of the U.S. Embassy in Riyadh, Kingdom of Saudi Arabia.
This is Cipher Brief Level I Member Only content. It can be accessed via login or by signing up to become a Cipher Brief Member.  Joining this high-level, security-focused community is only $10/month (for an annual $120/yr membership). What a great and inexpensive way to Feed Your Need to Know….